Audible UK has just launched a limited-time promotion that can bag you a whole three months of service for just £0.99 per month.
Available to new customers only, this Audible deal will save you a total of £21 versus the usual price while still bagging you three free book tokens and unlimited access to the Audible Plus library.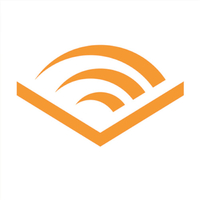 Audible: get three months for £7.99 £0.99 per month at Audible
New customers at Audible UK can take advantage of a limited-time-only deal right now to get three months of Audible for just £0.99 per month. With a total saving of £21, this deal still bags you all the usual trappings of a standard Audible membership - one book token per month, unlimited access to the Plus library, and exclusive access to members-only deals on the Audible bookstore.
What do you get with this Audible UK deal?
Three free audiobook credits (1 per month)
Unlimited access to the Audible Plus catalogue
30% discount on the Audible book store
This Audible deal entitles you to a discount on the 'entry' tier of Audible membership, called the Audible Premium Plus plan. Even though you're not paying full price here, you'll still get all the usual perks and discounts you would otherwise get as a full-paying member.
Of these perks, the best is unlimited access to the Audible Plus catalogue, which is the service's vast library of audiobooks, podcasts, and Audible Originals. With over 11,000 titles currently available, you'll never be short of streaming content with the Audible Plus catalog - and you can download titles to listen to offline too.
You'll also get one free audiobook token per month on the Audible Premium Plus plan, which can be used tactically to get new releases and books you can't listen to for free via the Audible Plus catalogue. The three free books you'll get via this particular deal will also stay in your library forever, regardless of whether you keep your subscription going or not.
Overall, today's promo is one of the best Audible discounts we've seen for a while in the UK and well worth a look if you're interested in getting your hands on some free audiobooks. Note, a 30-day Audible free trial is also available all year round if you'd like to try out Audible - just note that the current promo ends on April 24th, so you won't be able to stack them together.