The Fitbit Versa 4 and the Sense 2 were only released in September 2022 and, while we've seen small offers on both models previously, a AU$102.95 discount on both Fitbit smartwatches brings them down to their lowest prices yet.
In fact, this discount, which amounts to 27% off on the Versa 4, makes the latest edition of the popular smartwatch cheaper than the Fitbit Versa 3 (which also happens to be discounted on Amazon (opens in new tab) but still costs more). Interestingly there's no big sale happening on Amazon right now, and yet this kind of discount gives us hope for the offers we might see come Prime Day 2023.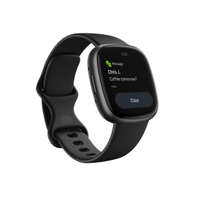 (opens in new tab)
Fitbit Versa 4 | AU$379.95 AU$277 on Amazon (opens in new tab) (save AU$102.95)
A very generous 27% off sees the latest version of Fitbit's affordable smartwatch drop to its lowest price yet on Amazon. This makes the Versa 4 worth picking up if you're after a no-frills smartwatch that will track over 40 exercises, comes with built-in GPS and gets you around six days of battery on a single charge. It also comes with six months of free Fitbit Premium membership so you can delve deep into the metrics.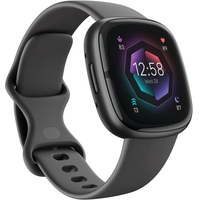 (opens in new tab)
Fitbit Sense 2 | AU$449.95 AU$347 on Amazon (opens in new tab) (save AU$102.95)
If you'd like to keep tabs on your ticker and get ECG measurements (yes, Fitbit has TGA approval for that to work in Australia), then opt for the Fitbit Sense 2, which also gets a pretty good discount. There's even skin temperature sensors here which give you a, well, sense of your stress levels. A lot more watch compared to the Versa 4 listed above.
Considering all the changes happening at Fitbit right now, with Google removing some features from these wearables, you'd think purchasing a Versa 4 or a Sense 2 might not be a good idea. However, unless you're invested in community activities, these changes shouldn't affect Fitbit owners overmuch.
If you're someone who's more interested in how you are tracking with your fitness and health goals, you should be just fine.
And while both the Versa 4 and the Sense 2 aren't huge improvements over their predecessors, why wouldn't you go for one of them when they're cheaper than the older models?
So, what do you get for your money? With both models you also get a free six-month subscription to Fitbit Premium, which gives you a deeper insight into the metrics the smartwatches are capable of measuring. And, of course, the Sense 2 does more than the Versa 4 by allowing you to measure ECGs, which do work in Australia as we've mentioned already. Like your step count and heart rate monitoring, stress responses are also automatically done all day on the Sense 2.
So, go on, save some cash on one of these smartwatches and keep tabs on your health and fitness goals.