If you're like most Americans (but not this one), you've already filed your taxes this year. (If you haven't, you've only got a few hours left!) You're also very likely to have gotten a refund, which you may very well already have deposited to your bank account.
Luckily, if you've been looking for a way to spend said refund, eBay has plenty of tax day deals. To make your decision easier, we've rounded up a handful of our favorites — from a Samusng Galaxy S9 Plus to an Apple MacBook Air to a big OLED TV. Read on to reward yourself with a refund treat that you can justify by the fact that you're saving money.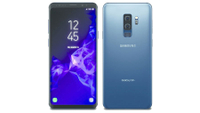 Unlocked Samsung Galaxy S9 Plus for $754.99
The Galaxy S9 Plus is one of our favorite phones, but unfortunately it's rare to see a deal on Samsung's flagship phone. So if you've been looking to buy this phone, don't hesitate to swipe it up at this price, which is $85 off list and $75 less than what Samsung charges.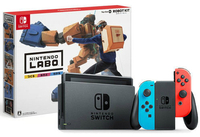 Nintendo Switch Labo Robot Kit Bundle for $359.99
We also like the Nintendo Switch a great deal, and here you can get it bundled with Nintendo's forthcoming Labo Robot Kit, a Toy-Con project for making your own robot suit. Bundled together, these items cost about $20 less than if you were to buy them separately.
Note: this item won't ship until April 20.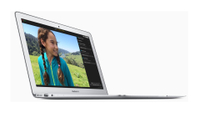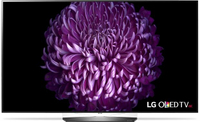 LG OLED65B7A 65-inch OLED 4K Smart TV for $1,899
Combining size with OLED picture quality, this 65-inch LG TV offers a superb viewing experience. It also comes with Smart TV capabilities for all your streaming needs. Better yet, this tax day deal is about $200 less than what other stores charge.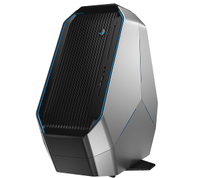 Alienware Area-51 Gaming Desktop Computer for $1,699.99
If you need a powerful gaming rig, Alienware's striking Area-51 desktop has a lot to offer. This configuration comes with a 2TB HDD and 16GB RAM matched to a 3.4GHz hecta-core i7 processor and Nvidia GeForce GTX 1080 graphics. Better still, it's $100 less than what we've seen elsewhere.