This is why Google Wave should return to help Bard take on Bing Search, Copilot, and other AI assistants
Getting ready for the next AI battle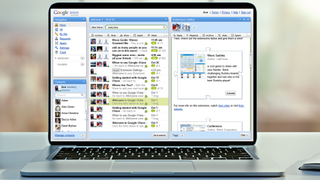 (Image credit: TechRadar)
With Google Bard being the company's temporary answer to competing in the sudden AI space, it could benefit the company to look back at one of its discontinued products to set itself apart from the rest.
Google Wave was its answer to helping you manage the workload while being able to collaborate with others on these same projects, all within an interface that was reminiscent of Gmail and Google's own Search pages. While it was discontinued in 2012, many still hold a candle to Wave, mainly due to how far ahead it was.
We're in an age where iOS 17 and Google's own Android 14 and Pixel phones, such as the Fold, have productivity as a main focus across these operating systems. But Google Wave was created around this mindset over ten years ago.
So many AI platforms have already been integrated into apps like Grammarly, Spark Mail, and more. But to me, Google is clearly missing a trick to set its Bard AI platform apart from the rest. This is where Wave should come back to help it.
Riding the Wave
Google Wave was simply ahead of its time. Bringing your docs, doodles, and apps into one place made it so much easier if you were already using Google's apps, such as Docs, Calendar, and Mail.
Available as an app on macOS and Windows or through a web browser, the interface was colorful but easy to use. I remember in 2010 that getting invites was as difficult as getting one for BlueSky in 2023 - you really had to look in the right places to get an invite to Wave.
But once you did, and after some practice, it was the go-to for your Google apps.
As the above video shows, you could integrate certain apps into some 'Waves' as well, such as Twitter. While that may be frowned upon now due to its infamous CEO seemingly stripping it for parts, other uses such as translating a live chat for the recipient feel way ahead of its time.
But as is Google's reputation with trying out apps and platforms, from Google Cardboard to Google Stadia, Wave wasn't given much love and eventually it was put to pasture in 2012 - but it's these features that make me wonder if a return of it could help supercharge its Bard AI platform.
Tuning into the BardWave
Currently, Bard is a conversational AI, and at its I/O conference in May, Google made a huge fuss about how it could also help its search engine, alongside being able to fix up photos taken with its Pixel devices.
But all of this requires you to use multiple apps at once. Google showcased how easy it was to get a result, but it didn't showcase how easy it could be to use for its many apps and products.
To me, this is where Wave can help somewhat, especially with productivity.
Imagine Google Bard merged with a new version of Wave - you could have an AI to help with collaborating by arranging who could be responsible for what, taking minutes in a meeting while highlighting the more pressing tasks for the group.
As you chat, Google Bard could recommend setting up a Google Meets call to discuss some topics further, while setting up a document to track the minutes and transcribe what was discussed.
This document could then be sent in a 'Wave', so everyone involved in this project could be in the loop of what was discussed and agreed upon, especially for those who may be ill or at a Doctor's appointment.
It's this kind of AI that would not only set Bard apart from others, but it could also integrate a bunch of Google's apps into one place.
Adobe for creatives, Wave for work
I've spoken before about how Adobe's Firefly AI could be a great tool for guiding creatives in completing projects - from looking at different color palettes to generating images to help with a mind block.
Already, Adobe has integrated Firefly into Photoshop and Illustrator to help with different tasks, and this is where Google can take inspiration from Wave and Bard.
AI can be used as a tool, not as a replacement for something. We are in the very early days of this platform, and many are quick to fear it. But that's the same standard reaction to new technologies - from how videotapes signaled the end of cinema, to the iPhone.
The fear of it becoming a Skynet AI from the Terminator series is overblown. But Google needs to get rid of the impression that it has to catch up with the latest and greatest technology with Bard. In six months, we heard nothing of Google and AI, and at its I/O conference, it was mostly all that its CEO Sundar Pichai could talk about.
Stop with mentioning how good and fast Google Bard can be, and let it be known for being a useful companion across its apps, with Google Wave being the glue holding all of this AI together.
Sign up for Black Friday email alerts!
Get the hottest deals available in your inbox plus news, reviews, opinion, analysis and more from the TechRadar team.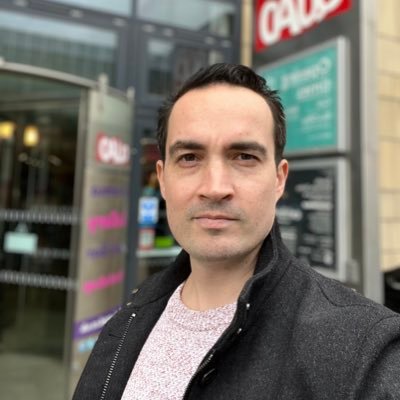 Software & Downloads Writer
Daryl had been freelancing for 3 years before joining TechRadar, now reporting on everything software-related. In his spare time he's written a book, 'The Making of Tomb Raider', alongside podcasting and usually found playing games old and new on his PC and MacBook Pro. If you have a story about an updated app, one that's about to launch, or just anything Software-related, drop him a line.