Meet the Leica M11-P rangefinder, the world's first anti-AI camera
Content Credentials built-in? Now there's a first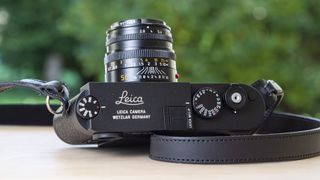 (Image credit: Future)
It's a classic manual focus Leica rangefinder virtually identical to the 61MP full-frame Leica M11 – but the new M11-P version is a pioneering camera with a totally unique world first; it can attach Content Credentials to images at the point of capture.
Content Credentials is a digital label and the most widely adopted industry standard, protecting the authenticity of digital images. By securely attaching names, dates, and crucially any edits made to an image's metadata, it creates transparency in regard to the file's origin.
Whether you're a photo agency, NGO, photography competition organizer, media company, or simply a punter wondering if an image looks too good to be true, Content Credentials provides verified image data, including its original form and any photo edits made.
It's a fascinating time in digital photography when we simply don't know what is and isn't real. Including a Content Credentials chipset in the M11-P which verifies photos at the point of capture, is a real anti-AI, pro-authenticity statement from Leica.
Authenticity has never been more important
Powerful AI image generators and photo editors that use AI tools throw uncertainty into what is and what isn't real in the digital content we consume. For example, can we trust the accuracy of photojournalism covering events around the world?
Dr. Andreas Kaufmann, Chairman of the Supervisory Board of Leica Camera AG comments: "Leica cameras have always stood witness to iconic moments in world history. However, determining the authenticity of visual content has become increasingly difficult and important in the age of digital photography. Now with the ability to provide this proof, we are once again strengthening trust in digital content and re-establishing Leica cameras as authoritative tools in the documentation of world events."
Content Credentials not only verifies standard metadata such as the time, date, camera, and settings used (as in most cameras), but also any edits made post-capture.
Image 1 of 5
Adobe recently highlighted its Content Credentials tool during this year's Adobe Max event, using the image example of penguins in a desert in Photoshop, in which the tool listed that, 'This image combines multiple pieces of content. At least one was generated with an AI tool.'
Content Credentials in Adobe works on images after they are imported to its editing software – before which point other edits could have been made – but the Leica M11-P creates a digital signature backed by a Content Authenticity Initiative (CAI)-compliant certificate at the point of capture. This certificate can be easily verified using a freely available open-source CAI tool, such as Content Credentials.
Analysis: Trailblazing, but will others follow?
Design-wise, the eagle-eyed will note there's no Leica red dot in my pictures of the new M11-P (above) – which, as an aside, gave me a lovely couple of weeks documenting life (see the gallery, below), with its rangefinder manual focusing and its divine 60MP full-frame sensor and Leica colors also found in the Leica Q3 compact. Besides no red dot and more internal storage (256GB in comparison to the M11's 64GB), the two rangefinders are operationally identical.
Image 1 of 8
It's the built-in Content Credentials chipset that is the real talking point. As hardware, this isn't something that can be added via a firmware update to other Leica cameras. No other camera currently has, or can retrospectively gain, Content Credentials.
You'll find the new tool after scrolling to the end of the M11-P's menu, where you have the option to Sign Content. Gaining a verifiable digital certificate for your images is as simple as setting Sign Content to On.
CAI is a coalition of nearly 2,000 members that include most of the leading media and tech companies, such as the Associated Press, the BBC, and Reuters. Now in the M11-P, those members have a camera that in Leica's words "creates a seamless chain of authenticity, from capturing to publication with Content Credentials".
There are few photographers who can afford (or will choose) the all-metal Leica M11-P, which has a somewhat exclusive £8,000 body-only list price (US and Australia prices to follow). However, just because the technology can only be found in the M11-P at the time of writing, it doesn't mean it won't make its way into other cameras, and personally, I can only hope that it does.
Putting a chipset into future cameras is, of course, down to the likes of Sony and Canon, and unless conversations have already taken place behind closed doors, we can't expect that any time soon.
For now, hats off to Leica for championing authenticity, and some words from Santiago Lyon, Head of Advocacy & Education, CAI, for Adobe. "It (the M11-P) will usher in a powerful new way for photojournalists and creatives to assert their digital rights, combat misinformation, and bring authenticity to their work and consumers while promoting widespread adoption of Content Credentials."
For more information, Leica has published a blog on the Content Authenticity website.
You might also like
Sign up for Black Friday email alerts!
Get the hottest deals available in your inbox plus news, reviews, opinion, analysis and more from the TechRadar team.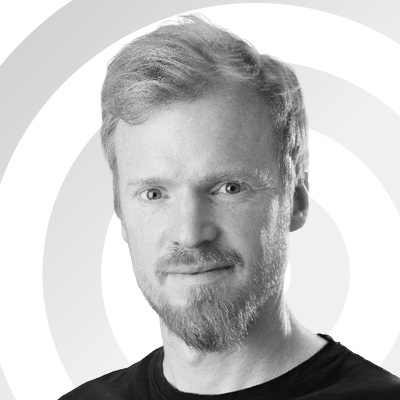 Tim is the Cameras editor at TechRadar. He has enjoyed more than 15 years in the photo video industry with most of those in the world of tech journalism. During his time as Deputy Technical Editor with Amateur Photographer, as a freelancer and consequently editor at Tech Radar, Tim has developed a deeply technical knowledge and practical experience with cameras, educating others through news, reviews and features. He's also worked in video production for Studio 44 with clients including Canon, and volunteers his spare time to consult a non-profit, diverse stories team based in Nairobi. Tim is curious, a keen creative, avid footballer and runner, and moderate flat white drinker who has lived in Kenya and believes we have much to enjoy and learn from each other.