The DJI Osmo Action 4 delivers a key improvement to take on the GoPro Hero 11 Black
Modest upgrade might just prove to be a smart move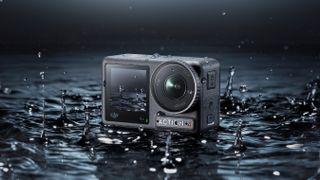 (Image credit: DJI)
A year after the DJI Osmo Action 3 – and with still no sign of a DJI Pocket 3 – the DJI Osmo Action 4 action camera has been launched, featuring the same rugged and compact body, super-wide lens and versatile magnetic and clamp mounting system as its predecessor, while looking to improve on its main weakness – photo and video quality.
Despite having a physically larger sensor than the GoPro Hero 11 Black, the Action 3's image quality doesn't quite match up – the GoPro really maximizes its hardware with clever image processing to produce punchy 5.3K videos, as we highlighted in a Hero 11 Black vs Osmo Action 3 feature. Now it's the Action 4's turn to step into the ring and bid for the best action camera title – and with a newly developed image sensor and improved video color, it might well just steal that crown.
Same body, but an all-new bigger sensor
DJI Osmo Action 4: price, release date and accessories
The Osmo Action 4 is available now, with its lowest-cost 'Standard Combo' package costing $399 / £379 / AU$629. That's a notable 25% mark-up from the Action 3, although still a fraction less than the GoPro Hero 11 Black's launch price.
Stump up an extra 25% and you can get the Adventure Combo, which includes the 1.5m Extension Rod (also sold separately for $49 / £35 / AU$75), two extra batteries, and a battery case that can hold and charge up to three batteries.
Tapping into a host of active pursuits, the Osmo Action 4 is compatible with a rich array of optional accessories, including a wrist strap ($39 / £35 / AU$55), bike mount ($16 / £15 / AU$35), handlebar mount $39 / £35 / AU$69), 3.5mm audio adaptor ($45 / £45 / AU$79), Bluetooth remote controller ($79 / £69 / AU$135), lens cover ($19 / £19 / AU$39) and road cycling accessory kit ($79 / £69 / AU$125).
The Achilles heel of the Action 3, which is otherwise an incredibly versatile action camera, is its image quality, which doesn't quite match up to rivals. DJI has looked to address that in the Action 4 by installing a new and improved 1/1.3-inch sensor.
If that sensor size doesn't mean much to you, it's the same size as the one found in the Samsung Galaxy S23 Ultra, which is one of the best cameraphones, and its dimensions are around 25% bigger than the 1/1.7-inh sensor found in the Osmo Action 3.
Despite the bigger sensor, the Action 4 actually has two million fewer pixels than the Action 3, with 10MP still images – the GoPro Hero 11 boasts much higher-resolution 27MP stills. However, what we do get in the Action 4 is bigger pixels on a bigger sensor, and that should improve image quality, especially in low light, which is where dedicated action cameras tend to struggle.
We also now get 4K video in 10-bit color using DJI's D-Log M color mode, whereas the Action 3 is limited to 8-bit color. The difference in video color quality between 8-bit and 10-bit is night and day – final images in the latter can display more than one billion colors in total compared to 16.7 million colors in 8-bit.
Both cameras have a maximum 130Mbps video bitrate – ultimately the continued use of the dated and slow microSD removable card type to store photos and videos limits potential video file sizes.
That bigger sensor has been squeezed into what is essentially the same rugged and compact body weighing a mere 145g, with handy front 1.4-inch touchscreen and rear 2.25-inch screen. Waterproofing was already outstanding in the Action 3, and it's even better in the Action 4, being waterproof to an additional 2m, down to 18m.
We get the same intuitive magnetic clamp system for mounting the camera to accessories such as the Extension Rod, and various clamps for different active pursuits like surfing, climbing or biking. The supplied protective case enables a quick switch to vertical format shooting, too.
With a bigger sensor, the minimum focus of the ultra-wide lens with 155-degree field of view is adversely impacted, being 0.4m compared to the 0.3m of the Action 3. That might not sound like a big difference, but an ultra-wide lens shoots best when close up to the action, and anything within 0.4m will be out of focus. Hopefully that won't prove to be too big a problem, and our upcoming review will reveal all.
Early thoughts
I'm currently conducting a full review of the Action 4 camera (tough life), so do look out for that. On the surface this latest iteration is a minor update, save for that new sensor. And it's arguably a smart move; the Osmo Action 3 was already an action camera that handled like a dream, but image quality was the area that required the most love.
There's not much DJI can do with regards to video record modes though, given how small the Action series of action cameras are, and that they therefore need to use old-tech microSD cards. If it's to truly up the performance of this series of action cameras, a total redesign is in order to house faster storage – the GoPro Hero 11 Black uses a larger and quicker SD card type – which will most likely impact just how portable cameras like the Osmo Action 4 are.
We might have reached the limit of what's possible with a microSD card here, so there's then the question of what's most important in an action cam – improved performance or ultimate portability? Stay tuned for more analysis in our upcoming full review.
Get daily insight, inspiration and deals in your inbox
Get the hottest deals available in your inbox plus news, reviews, opinion, analysis and more from the TechRadar team.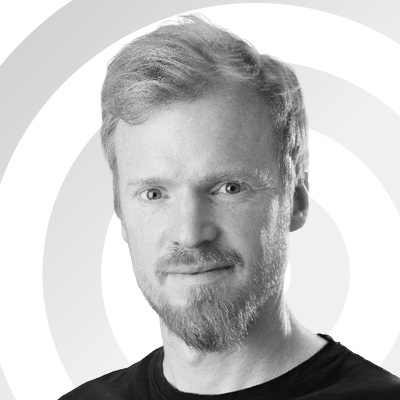 Tim is the Cameras editor at TechRadar. He has enjoyed more than 15 years in the photo video industry with most of those in the world of tech journalism. During his time as Deputy Technical Editor with Amateur Photographer, as a freelancer and consequently editor at Tech Radar, Tim has developed a deeply technical knowledge and practical experience with cameras, educating others through news, reviews and features. He's also worked in video production for Studio 44 with clients including Canon, and volunteers his spare time to consult a non-profit, diverse stories team based in Nairobi. Tim is curious, a keen creative, avid footballer and runner, and moderate flat white drinker who has lived in Kenya and believes we have much to enjoy and learn from each other.