Black Friday is over for another year, but there are still some Black Friday wireless earbuds available online for you to snap up.
Right now, you can still grab a decent bargain on any number of Black Friday deals. That includes some of the best wireless earbuds around, with offers from the likes of Bose, Sony, Google, and even Apple ready to be purchased by any last-minute shoppers.
If you're in the market for a new pair of in-ear headphones, then, you've come to the right place. Below, we've rounded up the last of the best Black Friday wireless earbuds. That includes a selection of price cuts on some of the best budget wireless earbuds and best Black Friday Airpods deals, which will certainly make for a good Christmas and/or Holiday season gift for a family member or friend.
Looking for other headphone deals? Check out our round-up of some last-minute (and cheap!) Cyber Monday earbuds deals. You may also want to see how the Crutchfields promo codes currently available can help you save too.
If you're ready to proceed, though, let's begin.
Black Friday earbuds deals (US): quick links
Black Friday wireless earbuds deals still live in the US
Black Friday earbuds deals (UK): quick links
Should you wait for a Cyber Monday wireless earbuds deal?
It's expected that slightly older AirPods and wireless earbuds will see the biggest discounts over Black Friday and into Cyber Monday, but the top-tier 2022 releases probably won't to see the kind of huge, drop-everything-and-run "60% off!!" deals you might hope for.
The discounts we expect across the class-leaders such as the newer Pro-suffixed and third-generation Apple AirPods tend to be more in the 20%-off region… and these can happen at any time, not just during Black Friday.
Know this also: it's highly likely that prices will drop at one retailer in the weeks leading up to Black Friday to beat competing online merchants to the punch. Then, these other retailers will follow suit or discount a similar product, and this will continue while stocks last – or the sales event officially ends.
Our advice? If you see a deal you're happy with, irrespective of its proximity to Black Friday, you should strike while the iron is hot.
Want a set of Samsung Galaxy Buds 2 Pro or Sony LinkBuds S and seen a deal? Grab it with both hands, be happy with it and, if you find that the price of your chosen 'buds does drop by another $10/£10 a couple of weeks later, don't beat yourself up about it – you're a trend-setter and you got that box-fresh earbud enjoyment earlier anyone else, right?
Black Friday wireless earbuds deals: our predictions
When will the best Black Friday wireless earbuds deals start in 2022?
Black Friday is over for another year, but there are still lots of deals available - we're rounding them up in our best Black Friday deals page.
How good will this year's Black Friday and Cyber Monday wireless earbuds deals be?
As we've mentioned before, this is a delicate question because it depends on what exactly has caught your eye.
AirPods simply aren't the kind of product that see 50% off or more – but other 'buds may receive significant price cuts. Wireless earbuds with a sub $200 / £150 MSRP launched a year ago or more are the sweet-spot for Black Friday.
To know these is to be at a significant advantage, which is just another way in which we can help…
What wireless earbuds Black Friday and Cyber Monday deals do we expect in 2022?
We're straying into subjective territory here, but we think you can find a great pair of wireless earbuds with all the features between $100/£100 and $150/£150. Most times of the year, that price would be a lot higher, but Black Friday typically offers sale prices of 50% or more off the best true wireless earbuds.
If your budget doesn't quite stretch that far, don't worry. Sony, Jabra, Cambridge Audio, and Lypertek all offer budget-friendly headphones that don't skimp on the specs for under $100 / £100, and get full marks from us.
But what about the super cheap earbuds you see on Amazon? Do some research, and if you haven't heard of a brand before, check out our reviews to see if you should bother with their headphones.
Buying tips: 3 wireless earbuds to look our for on Black Friday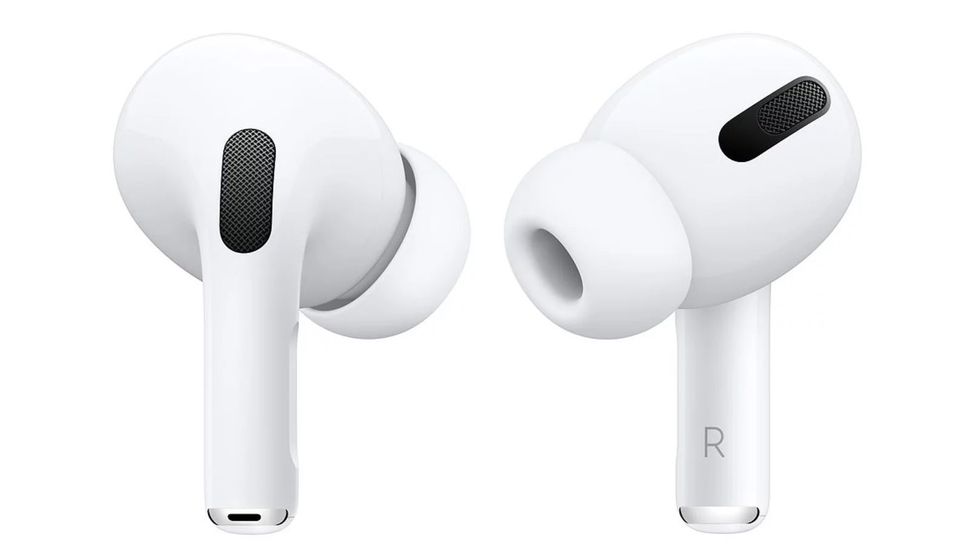 The AirPods Pro bring active noise cancellation, a snug fit, and an improved design to the company's previous true wireless earbuds. They're not quite the best true wireless earbuds out there (that honor goes to the Sony WF-1000XM4), and at $249 / £249 / AU$399 they aren't cheap, either – but because they've just been superseded, there might be discounts on Black Friday…
If you're an iPhone user looking for some well-fitting earbuds with strong sound quality, you could do a lot worse than the latest AirPods. The redesign means they're far less likely to fall out, and the additional microphones provide strong noise-cancelling (particularly when commuting), as well as a useful Transparency mode, which really does let the outside world in.
The sound quality of the AirPods Pro has certainly improved since the previous iteration. There's a notable emphasis on vocals and bass, meaning these earbuds are better for pop fans than those who enjoy a more natural presentation that lends itself to classical music or more orchestral sounds.
Read our full Apple AirPods Pro review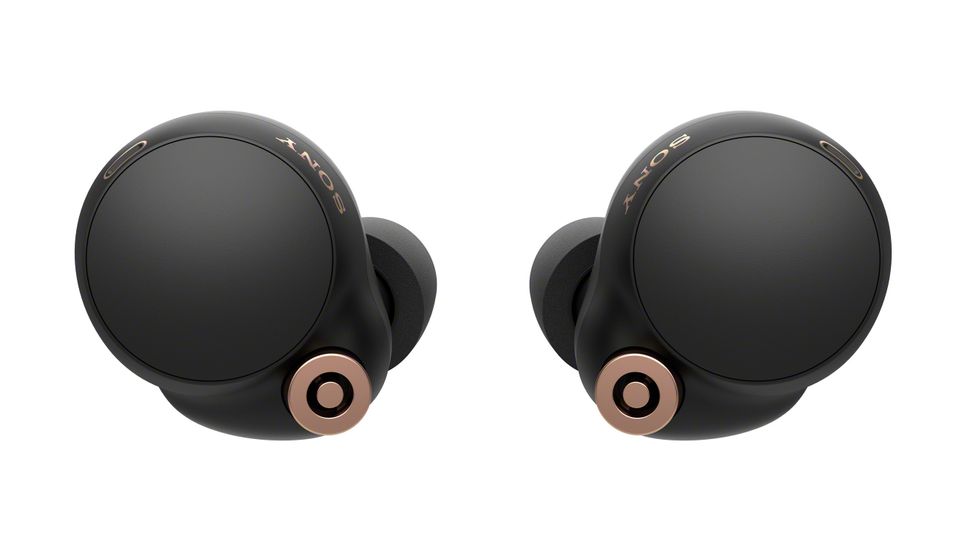 Sony is largely responsible for the rude health of the active noise-cancelling earbuds market, and with the WF-1000XM4, the company has combined performance, ergonomics, and build quality more effectively than ever before.
Compared to their predecessors, the Sony WF-1000XM3, the new wireless earbuds offer enough quality-of-life features to make them worth upgrading to, even if they are more expensive.
While other true wireless earbuds surpass the Sony WF-1000XM4 in particular areas – noise cancellation, for example – no other model comes close to offering such excellent quality across the board. That's why the Sony WF-1000XM4 are hands-down the best true wireless earbuds you can buy today.
Read our full Sony WF-1000XM4 review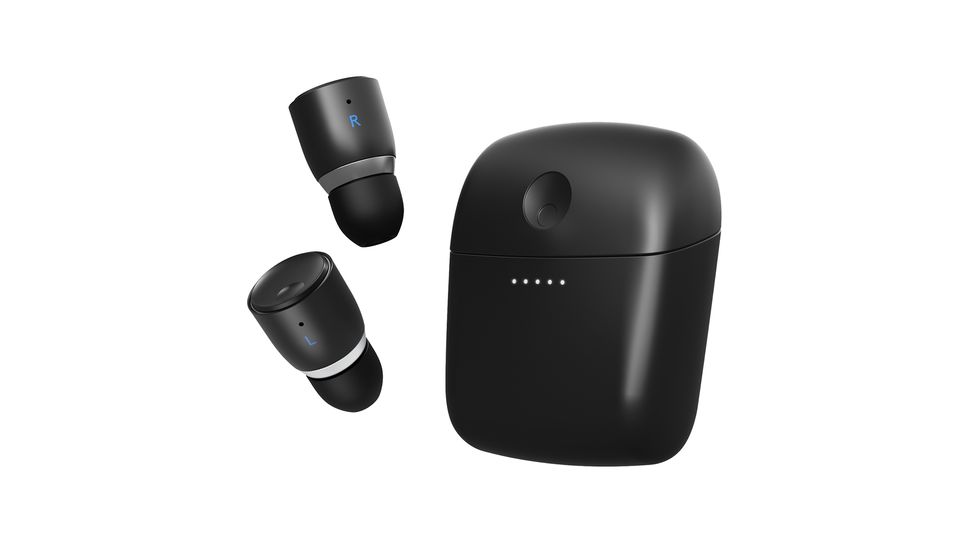 Cambridge Audio may be best known for its high-end audio equipment, but the past couple of years has seen the British company branch out into the world of true wireless earbuds.
Its first offering, the Melomania 1, are among the best wireless earbuds you can buy, thanks to their stellar sound quality, However, the new Cambridge Audio Melomania 1 Plus are a worthy upgrade, putting many other earbuds in the shade for audio performance, battery life, and ease-of-use.
While the design of the Melomania 1 Plus hasn't deviated too far from its predecessors, there's a clear step up in terms of audio performance, with levels of detail and clarity that could rival some of the best over-ear headphones.
A helpful app, easy controls, and excellent connectivity just makes us love them even more. The only downside is that there's no active noise cancellation. However, when these earbuds sound this good, we doubt you'll miss it much.
Read more: Cambridge Audio Melomania 1 Plus review
How can I get the best wireless earbuds Black Friday deals on the day?
1. Don't head directly to Apple – or Bose (or Sony)
Sorry to tell tales, but one place you probably won't find the best deals on Black Friday is direct from the manufacturer.
AirPods from Apple? We wouldn't – nor would Bose be our first port of call if we wanted a set of QuietComfort Earbuds. Apple's Black Friday deals usually involve gift cards or a free trial of something like Apple Music, while Bose discounts from Bose are so rare, we'd sooner go looking for hen's teeth in a field.
But don't despair! The deals are out there – you just need to go through third-party retailers such as the ones listed above.
2. Older models are much more likely to be discounted
It has been mentioned it already, but the biggest discounts are likely to come on older models.
Did the set of earbuds you had your heart on recently get superseded by a second (or third-) generation iteration? Maybe the Samsung Galaxy Buds Pro (which now have a younger, Buds 2 Pro sibling) or the Sony WF-1000XM3 perhaps – because, yup, there's an XM4?
Good news – the slightly older product may not be approaching end-of-line just yet, but it may well get a Black Friday discount.
3. Scroll various retailers before you buy
It might sound rudimentary, but it's always a good tip to do as much research as your busy schedule allows before clicking 'buy'.
Seen your chosen wireless earbuds for the price you wanted to pay? Ready to buy? Take a breath… and take a moment to scroll through deals from other big retailers. You never know: maybe Crutchfield, Currys or Best Buy decided to undercut the deal you saw with an extra $10/£10 off.