The best Max family movies: 18 great films to stream in September 2023
Features
Contributions from
last updated
Searching for the best Max family movies to stream right now? We're here to help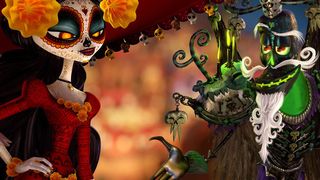 (Image credit: 20th Century Fox)
Looking for the best Max family movies? You're in the right place. In our guide below, you'll find a whole range of options, from Studio Ghibli animations through to cult classic kid's films and superhero adventures. On Max, HBO Max's successor, there are loads of movies to keep you and the kids happy.
In May 2023, Max replaced HBO Max (already one of the best streaming services). If you were an HBO Max subscriber, make sure you read our guide to 7 things HBO Max fans need to know about the new Max streaming service. They might be completely different services, but the good news is that if you liked the best HBO Max family movies on offer, the majority of them are now here on Max for you to enjoy, with plenty of brand new additions too, like the Shazam! sequel Fury of the Gods.
In the list below you'll discover our top picks of the 18 best Max family movies you can watch right now, whether you're up for karate chopping your way through the sewers of New York City with the boys from Teenage Mutant Ninja Turtles or joining Bilbo on his epic quest in The Hobbit saga. Get the most out of Max by reading our guides to Max free trials, new Max movies, the best Max movies, and the best Max shows.
The 18 best Max family movies
The Hobbit
If you're ready to get cosy and indulge in an epic movie marathon, you'll find all three of The Hobbit films are available to watch on Max. This trilogy of truly epic fantasy adventures is based on J.R.R. Tolkien's 1937 novel The Hobbit.
Set before the events of The Lord of the Rings trilogy, The Hobbit follows the story of Frodo's cousin (although he calls him "uncle"), Bilbo Baggins, played by Martin Freeman, who is convinced by the wise wizard Gandalf, played by Ian McKellen, to accompany thirteen dwarves on a quest to reclaim their homeland, The Lonely Mountain, from a greedy dragon called Smaug. Along the way they encounter elves and trolls and orcs and all sorts of other magical creatures and tense challenges.
You'll need a whole day to watch all three, or spread them out over a few nights. But they're some of the best Max family movies available right now. And however you choose to enjoy them, The Hobbit saga is a delightful story filled with adventure, high stakes and truly stunning special effects.
The Book of Life
If you're looking for a charming computer animated movie that manages to cater to both kids and adults, we recommend The Book of Life, one of the best Max family movies if you're in the mood for animated fun and magical adventure. It follows the story of a bullfighter called Manolo who goes on a fantastical journey into the afterlife on the Day of the Dead.
Some of our favorite actors voice the characters, including Diego Luna as Manolo, as well as Zoe Saldana, Channing Tatum, Christina Applegate and Ron Perlman. At times the story is a little formulaic, but be prepared to be blown away by the stunning computer animated visuals, which are an explosion of color and creativity we think will be a treat for all age groups.
Belle
The story behind the 2013 movie Belle is a fascinating one because it's inspired by a painting - yep, you read that right. Back in 1779 Dido Elizabeth Belle sat next to her cousin Lady Elizabeth Murray at Kenwood House on Hampstead Heath in London for a painting commissioned by their great-uncle, William Murray, the 1st Earl of Mansfield.
Dido Belle was born in the West Indies, the illegitimate mixed-race daughter of Mansfield's nephew. Belle is a work of historical fiction. Weaving a story about what Dido's life might have been like and imagining a relationship between Dido and an aspiring lawyer. All set to the backdrop of the infamous Zong massacre court case.
It's one of the best Max family movies to watch this weekend, especially if you're a fan of period movies, with all the lavish costume and set you'd expect from a story set in the 1770s. Although events in Dido's life are imagined, historical accuracy of surrounding events is good and there are some great performances here too.
Horton Hears a Who!
Horton Hears a Who follows the story of Horton the elephant (played by Jim Carrey) who discovers a whole city, called Whoville, on a tiny dust speck on top of a pink clover. That's where The Whos live, led by Major Ned McDodd (played by Steve Carell). They begin to experience weird happenings as Horton carries the clover, and their entire existence is soon threatened.
Based on a Dr. Seuss story of the same name, Horton Hears a Who is one of the best Max family movies, especially for little kids who know and love Dr. Seuss books and are going to be blown away by the colors and characters.
Madagascar: Escape 2 Africa
The sequel to Madagascar, a hit 2005 kids movie, Madagascar: Escape 2 Africa is a computer animated adventure about a group of animals from the Central Park Zoo in New York. In the first film they find themselves on an adventure in Madagascar and in this story they're unexpectedly taken to Africa.
This is one of the best Max family films because it has an easy-to-follow story, colorful animation and fun, animal characters to keep kids entertained. But adults will have fun enjoying the voice acting of some top comedy names, like Ben Stiller, Chris Rock, Jada Pinkett Smith and Sacha Baron Cohen.
Alvin and the Chipmunks
You might already be familiar with the Alvin and the Chipmunks animation, but this 2007 movie takes the same characters and puts them in a whole new adventure. It follows the story of the Chipmunks: Alvin, Simon, and Theodore. They move in with a songwriter called Dave who realizes their talent and tries to trick them into sharing their profits with him.
It's one of the best Max family movies and a fun watch – especially if you were a fan of the original TV show – and you'll enjoy listening to the voices of some great actors, including David Cross, Jason Lee and Justin Long who plays Alvin.
Teenage Mutant Ninja Turtles (1990)
One of the best things about watching movies as a family is introducing the kids to films you liked when you were younger. We bet a lot of parents will feel that way about the 1990 take on Teenage Mutant Ninja Turtles, which is a joy to watch for a hit of nostalgia but also holds up pretty well – especially the costumes, which were created by Jim Henson.
There might have been other versions and animations since, but the Teenage Mutant Ninja Turtles movie was the first film adaptation of the popular comic book characters. It follows the story of Leonardo, Donatello, Michaelangelo and Raphael who live in the sewer under New York City with their master, a rat called Splinter.
Fantastic Mr Fox
If your children (or even you) grew up reading Roald Dahl, you'll all love this stop-motion animation from director Wes Anderson, who takes the classic story of Fantastic Mr Fox and adapts it in the witty, warm and whimsical style that's become his hallmark.
This is one of the best Max family movies because there really is something for everyone here: smaller kids will enjoy the lovable animals characters, while grown-ups will appreciate the excellent voice acting from a star-studded cast that includes George Clooney as Mr Fox and Meryl Streep as Mrs Felicity Fox. There's also an adult-centric vein of humor lurking just below the surface. And we guarantee all ages will love the heist capers and tense scenes, even those who know the book backwards.
Spirited Away
2001 Japanese fantasy film Spirited Away has a dreamy and timeless quality. That's likely because of its story about a young girl named Chihiro, who unknowingly enters a spirit realm and must survive there while finding her way back to the human world. It's a tale about childhood, growing up, and connection, with strong influences from Japanese folklore.
The animation and story are as compelling and beautiful as you'd expect from Studio Ghibli, and we have a feeling this is one of those movies parents will thoroughly enjoy introducing to their kids. If you're a fan, you'll be happy to know that several other Studio Ghibli classics are also available on Max now, like My Neighbor Totoro, which we've also included in this guide. And be sure to read our best anime article, too, which offers even more recommendations in the genre.
My Neighbor Totoro
A selection of Studio Ghibli classics has long been included among the best HBO Max family movies, and that tradition continues on Max. Smash hit My Neighbor Totoro is widely adored for its stunning animation and close study of childhood – and the English dubbed version is now available on Max. Directed by Hayao Miyazaki (Spirited Away), it follows schoolgirl Satsuki (Dakota Fanning in the English language dub) and her younger sister Mei (Elle Fanning), whose mother is taken into hospital with an illness. The pair are taken to live in an old country house by their father (Tim Daly), and they spend their time befriending the playful spirits that live there.
The Japanese-language version was the winner of multiple awards. The film has also been adapted into a series of four books, a stage play, and has an anime short sequel (Mei and the Kittenbus). In short, it's a classic that should be on every child's watchlist.
The Wizard of Oz
Not just one of the best Max family movies, The Wizard of Oz is one of the best movies ever created.
An adaptation of L. Frank Baum genre-bending novel, The Wizard of Oz follows Judy Garland's Dorothy, who is whisked away from Kansas by a tornado to Munchkin City, where she accidentally squashes the Wicked Witch of the East. Her sister, the Wicked Witch of the West vows revenge, leaving Dorothy in a race against time to get home. She sets off on that legendary yellow brick road to see the Wizard of Oz, hoping he can tell her how to get home, making friends and enemies along the way.
It's an iconic, tender, and truly timeless classic, and one that the whole family can enjoy. It's a bit dated these days but you'll laugh, cry, and cheer as Dorothy and company bravely face the odds stacked against them. It's also a worthy inclusion in our best Max movies article.
The Lego Movie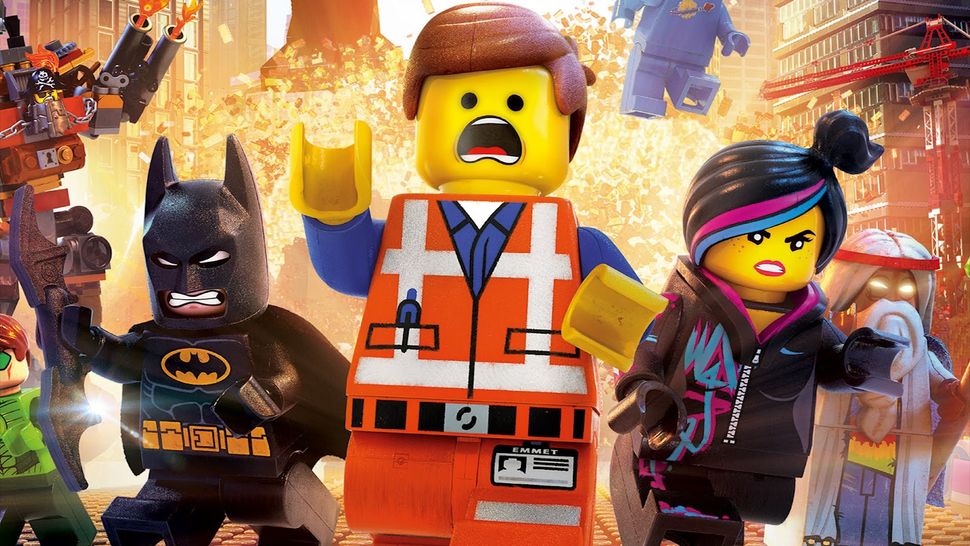 When Warner Bros announced it was developing a movie around Lego's iconic toy range, people were not optimistic. It looked like a marketing exercise and one long piece of product placement but, as it turned out, the end result is a truly fantastic film.
Directors Phil Lord and Chris Miller (whose other Hollywood credits include Spider-Man: Across the Spider-Verse and Cloudy with a Chance of Meatballs) brought together Chris Pratt, Will Ferrell, Elizabeth Banks, Will Arnett, Nick Offerman, Alison Brie, Charlie Day, Liam Neeson, and Morgan Freeman for the voice cast, and built a bright, energetic, and hugely fun adventure.
So, what's it about? The Lego Movie focuses on Pratt's Emmet, an ordinary Lego minifigure who finds himself part of a resistance movement to stop a tyrannical businessman from gluing everything in the Lego world into his vision of perfection. It's incredibly well animated and, without spoiling much, there's a twist around two-thirds of the way through that make this a much more emotionally investing film than it ought to be. One to catch if you're yet to see it.
DC League of Super-Pets
The DC Extended Universe (DCEU) is undergoing a radical reset right now, with co-studio heads James Gunn and Peter Safran effectively rebooting Warner Bros' superhero movie slate – read our guide to what they have in store for the new-look DCU.
While DC's movie output has always been a mixed bag – read our DC movies in order guide for more details – Warner's DC League of Super-Pets is one of its few cinematic offerings that's both ripe for kids/families, and also actually half-decent.
The movie begins with Krypto, Superman's pooch, enjoying time with his owner. However, the duo's recreational time is rudely interrupted when Superman is kidnapped by Lex Luthor. To get him back, Krypto unites a rag-tag group of household pets and sets out to free the Justice League.
A-listers such as Dwayne Johnson, Kevin Hart, and Keanu Reeves, plus Andor's Diego Luna, Russian Doll's Natasha Lyonne and Sonic the Hedgehog 2's Ben Schwartz, lend their voices to an impressively stacked cast. Kids will love the humor, animation fans will appreciate the, well, animation, and parents will get around 100 minutes of peace.
Shazam!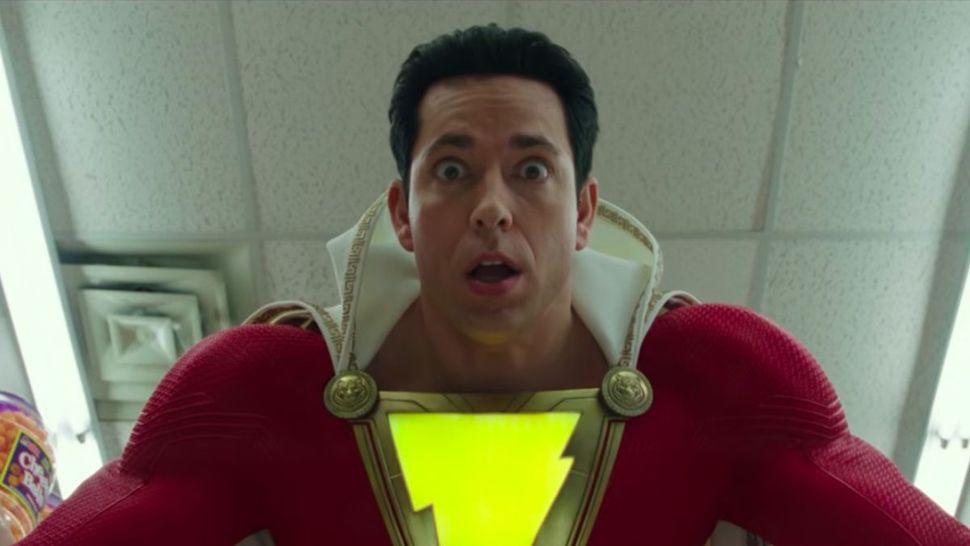 Effectively Big in spandex and a cape, Shazam! is childhood wish fulfillment in the form of a DC superhero movie and one of the best Max family movies to watch right now if you love superheroes. Teenager Billy Batson (Asher Angel) is granted Superman-like abilities when a wizard gifts him the power of the gods, and all he has to do to transform into his grown-up, musclebound alter-ego (played by Chuck's Zachary Levi) is say his magic word. Conveniently, it's also the name of the movie.
While the plot is by-the-numbers stuff – embittered Dr Sivana (Mark Strong) wants Billy's powers for himself – Shazam! has heart and charm in spades, particularly when Billy's interacting with his foster family. Unfortunately, 2023 sequel Fury of the Gods struggled to recapture the same magic, but you can also check it out now on Max.
Want to know how Shazam! fits into the DC continuity? Read our guide to watching the DC movies in order.
The Harry Potter saga
Warner Bros is so enamored with the magical world of Harry Potter that it's announced a new TV show based on JK Rowling's phenomenally successful book series. The eight films were often a big part of the best HBO Max family movies roster and that continues to be the case now the service has apparated into Max – making this the ideal place to enjoy the phenomenally successful saga again and again and again.
Faithful almost to a fault, the eight movies capture the magic of the novels with the help of blockbuster visual effects, and a stellar cast of top British acting talent. Like the books, the adaptations vary massively in quality, but with the entire series available on Max – along with all three Fantastic Beasts movies – a trip to Hogwarts is never far away.
Coraline
Henry Selick, director of The Nightmare Before Christmas (one of TechRadar's best Christmas movies), takes stop-motion animation to a whole new level with this wonderful adaptation of Neil Gaiman's twisted fairytale. When disillusioned 11-year-old Coraline (voiced by Dakota Fanning) finds her way into a magical dimension, she meets freaky "Other" versions of her parents with buttons for eyes, and gradually realises there really is no place like home.
Despite being too weird and scary for younger kids, Coraline tempers its darker edges with some surprisingly sweet moments. The real star, however, is the beautiful animation – on every level, this is a magnificent technical achievement.
Time Bandits
You wouldn't expect Monty Python veteran Terry Gilliam to make a conventional family movie, and Time Bandits is anything but. Bankrolled by Beatle George Harrison (who also stepped into finance Monty Python's Life of Brian), this deliciously weird tale centers on an 11-year-old boy who winds up on a time-hopping adventure with a gang of dwarfs with grand larceny on their minds.
While the this and inventive family movie features plenty of the director's trademark flights of fantasy, it's also anchored to a more solid and engaging story than many of his subsequent films. Gilliam also managed to rope in a few major stars to cameo as famous figures from history, including Sean Connery as King Agamemnon and his old Python sidekick John Cleese as Robin Hood.
Scoob!
The beloved cartoon with the cowardly dog and his gang of spook-hunting friends was given a new lick of paint in 2020 with Will Forte, Mark Wahlberg, Jason Isaacs, Gina Rodriguez, Zac Efron and Amanda Seyfried among the voice cast.
A classic slapstick caper, Scoob! tracks the Mystery Machine gang as they stumble upon a plot to unleash the ghost dog Cerberus upon the world, and somehow find themselves racing to stop this dogpocalypse.
It's brilliant fun, quite silly, and probably a good fit for the whole family. Clocking in at just 93 minutes, it's also on the short side form a runtime perspective. If you've got kids whose attentions starts to wane after a while, this should be short enough to keep them engrossed.
Sign up to receive daily breaking news, reviews, opinion, analysis, deals and more from the world of tech.
Senior Entertainment Reporter
As TechRadar's senior entertainment reporter, Tom covers all of the latest movies, TV shows, and streaming service news that you need to know about. You'll regularly find him writing about the Marvel Cinematic Universe, Star Wars, Netflix, Prime Video, Disney Plus, and many other topics of interest.
An NCTJ-accredited journalist, Tom also writes reviews, analytical articles, opinion pieces, and interview-led features on the biggest franchises, actors, directors and other industry leaders. You may see his quotes pop up in the odd official Marvel Studios video, too, such as this Moon Knight TV spot.
Away from work, Tom can be found checking out the latest video games, immersing himself in his favorite sporting pastime of football, reading the many unread books on his shelf, staying fit at the gym, and petting every dog he comes across.

Got a scoop, interesting story, or an intriguing angle on the latest news in entertainment? Feel free to drop him a line.