Bose QuietComfort Ultra Earbuds vs Sony WF-1000XM5: which should you buy?
The battle between Bose and Sony buds has but one winner!
Bose QuietComfort Ultra Earbuds
Battery (buds): 6 hours
ANC: Yes
Spatial Audio: Yes
Water resistance: IPX4
The first ever Ultra-suffixed Bose QuietComfort earbuds have landed and the brand-new 'Immersive Audio' technology is a huge hit. This is a variation on the established spatial audio theme, but Bose has deployed Inertial Measurement Units along with some proprietary digital signal processing software to conjure a 'layered' and 'multi-dimensional' effect – from any source material.
Elsewhere, you're getting the same vigorous sound as the QCE II they supersede (in fact, they look remarkably similar to those) plus Bluetooth 5.3, but the battery life can be bettered at six hours (or 24 with the case) and by today's standards the earbuds are a little bulky.
For
Enhanced spatial audio features
Best-in-class active noise cancellation
Metallic finish adds flair
Against
Bulky design by today's standards
Disappointing battery life
Case needs an additional cover to charge wirelessly
Battery (buds): 8 hours
ANC: Yes
Spatial Audio: Yes
Water resistance: IPX4

Sony has thrown everything it can into these much smaller earbuds and given us an extra set of foam tips so they fit perfectly. LDAC, the firm's top-tier DSEE upscaler, and Bluetooth 5.3 are all here, battery life is competitive, and the sound is 100% bona fide Sony quality.
The build quality and battery life are all exemplary; there's less protrusion than with the older XM4 and they do feel more premium than the splendid entry-level Sony WF-C700N noise-cancelling option. But connectivity drop-outs and weaker ANC than the Bose at this flagship level add up.
For
Agile, meaty and fun listen
Very comfortable and secure earpieces
Battery life maintained from XM4
Against
ANC can be beaten
Occasional connectivity issues
On-ear volume control is a tad hit and miss
Why is the Bose QuietComfort Ultra Earbuds vs Sony WF-1000XM5 battle such a big one among noise-cancelling earbuds? Here are some facts.
Fact one: Bose and Sony are two of the top names in audio tech, capable of producing some of the best headphones and best earbuds ever made. Fact two: the battle for the best wireless earbuds mantle between Sony, Bose and AirPods has recently seen a surprising new winner, and they're Technics. Fact three: that was before the Bose QuietComfort Ultra Earbuds, which launched alongside two over-ear models on September 14.
The new QuietComfort Ultra Earbuds take over from the very accomplished QuietComfort Earbuds II, promising to improve on what was already widely acknowledged to be the best noise-cancelling earbuds on the market if noise-nixing is your top priority – and yes, TechRadar shares that opinion.
Newly developed dynamic mic mixing works with adaptive filters in the Bose QuietComfort Ultra to improve far-field call quality, and the shinily slippy design has been moved upmarket thanks to some metallic treatment on the body of the earbuds themselves.
Battery life is a claimed six hours from a single charge but take note, the company is ready to sell you a silicon charging-case cover that makes wireless charging possible, where the Sony WF-1000XM5's case supports wireless charging from the box.
The Bose earbuds feature the Snapdragon Sound Technology Suite, Google Fast pair, Bluetooth 5.3 and aptX Adaptive codec compatibility, where the hi-res playback from Sony's earbuds (also Bluetooth 5.3) comes from the company's proprietary LDAC codec and top-tier DSEE upscaler.
The long-awaited Sony WF-1000XM5 true wireless earbuds boasted some big improvements over the Sony WF-1000XM4 true wireless earbuds that came before them, but they have divided opinion to say the least, gaining an unusually humble four-star review from this publication.
But wait – our Bose QuietComfort Ultra Earbuds review is in and they (whisper it) also gained a relatively modest four stars. This race just got interesting, no? So which is best?
With that sole thought in mind, we're lining up the latest Bose buds against Sony's smaller 2023 flagship earbuds in an effort to determine which is best. So strap in, let's go!
Bose QuietComfort Ultra Earbuds vs Sony WF-1000XM5: Price and release date
Bose QuietComfort Ultra Earbuds will officially set you back $299 / £299 / AU$449 and became available in mid-October, having launched on September 14, 2023.
Sony unveiled the WF-1000XM5 earbuds on July 24, 2023 and they hit the shelves in August 2023 for $299.99 in the US, £259 in the UK and AU$499 in Australia. We expected something in that ballpark considering the WF-1000XM4 were $279.99 / £250 / AU$449.95 at launch, so a $20 hike on the 2021-launch set seems fair.
Bose meanwhile has kept it simple with a tried and tested launch price, releasing the QuietComfort Ultra Earbuds with the same MSRP as the September 2022-issue QuietComfort Earbuds II.
Although both sets of earbuds here are priced practically identically at launch (depending on where you live), the proof of the pudding is in the eating – and that is where we find value.
In terms of the competition, these prices are in line with the biggest current rivals, aka the Technics EAH-AZ80, priced at $299 / £259 / AU$499 and the AirPods Pro 2, that cost $249 / £229 / AU$399. Sure, there's a $50 variation here, but at this level, we wager if you'll consider the former, you'll also eye up the latter – particularly if they're newer.
Bose QuietComfort Ultra Earbuds vs Sony WF-1000XM5: Features
The two biggest features at play in the battle between the Bose QuietComfort Ultra Earbuds and the Sony WF-1000XM5? That would be spatial audio processing and noise-cancellation. So how do they compare?
In a race solely focused on noise-nixing, Bose has trounced Sony to date – and that still rings true in the class of 2023. In our review of the Bose QuietComfort Ultra Earbuds, we said "Bose's active noise cancellation is still top of the heap".
There was no reason to think Bose's noise-nixing prowess would change – particularly since the new Bose buds are so very similar to the Bose QuietComfort Earbuds 2 in terms of design. While Sony worked hard to improve the ANC by adding a new, bigger driver unit to deliver richer audio, clearer vocals and better levels of immersion – as well as an integrated processor and three mics per earbud compared to the two mics in the WF-1000XM4 – we weren't blown away.
In our Sony WF-1000XM5 review, we said that while we noted the ANC was quite effective, we weren't as impressed as we should have been, considering the extra mic per earbud. It worked well, remarkably well at times, but as we said: "the ANC simply didn't nix as much noise as two other rival models at the level."
Now, immersive audio wizardry: Sony's earbuds and Tidal tracks are match made in heaven, because here the door opens to Sony 360 Reality Audio – aka 24 object-based channels arranged in a 360-degree soundstage, which Sony launched back in 2019. Yes, you have to take photos of your ear, which is a little finicky, then link your Tidal account under the oft-forgotten 'Services' section of the app. But it is emphatically worth it when the processor – and thus the detail, directional filters and placement – is this good.
Bose Immersive Audio meanwhile is the firm's all-new spatial audio technology, which elevates your listening experience by creating an expansive and multi-dimensional soundstage that surrounds you, rather than just feeding sound into your ears. And it's good. The content you're listening to in the earbuds is given a heightened sense of realism, where music feels like it's being performed in the very room you're in. It's pretty remarkable.
Heady stuff. But Bose's new audio tech doesn't stop at Immersive Audio! It also offers two distinct listening modes that you can toggle between in the connected Bose Music app. There's the option to keep it off if you want to retain battery life (this should save you a few hours per charge), but if you want to try it out, there's 'Still' mode, which provides a fixed sound profile, maintaining a stationary soundstage as you listen, or 'Motion' mode, which adapts to your movements, ensuring that the sound remains directly in front of you, even as you pivot your head from left to right.
Sony's Headphones Connect app and its Adaptive Sound Control are also optimized according to what you're doing. It means that these headphones learn how you use them without manual selection, and try to help. Don't like that it deploys ANC when it knows you're 'Staying'? Fine, tap the cog in the app's Headphone Settings and you can deploy Ambient sound or turn all noise profiles off – and until you change it, that should happen whenever you're sitting at your desk. The thing is that this focuses on noise cancellation rather than spatial audio, so it is a different proposition. And because you get Sony Headphones Connect app support and its associated perks in the much cheaper Sony WF-C700N these days, we might point you in that direction if you're looking for the Sony-type-tech…
Winner: Bose QuietComfort Ultra Earbuds
Bose QuietComfort Ultra Earbuds vs Sony WF-1000XM5: Sound
The Bose QuietComfort Ultra Earbuds' sound quality is marginally beaten for detail and dynamic rise and fall by the Sony and Technics options. That's not to say the Bose QuietComfort Ultra Earbuds are a bad listen, far from it, but competition is fierce at this level and for that extra ounce of dynamic build through the leading edges of notes, they've been bettered – even with Snapdragon Sound certification and aptX Adaptive support.
Again, the Immersive profiles are a wild listen: I heard new backing vocals being brought forward to my left ear in Hootie & the Blowfish's Hold My Hand as I turned my head. Across the course of my listening, I also heard a lovely, lively, and zealous mix in Jackson Browne's The Pretender. It's only during songs such as Rod Stewart's Sailing that you notice it; so energetic is the Bose QCUE's performance, it doesn't start out quietly and delicately enough, nor does the mix build as pensively as it should.
The big 9.3mm drivers within Bose's buds is shown in its best light when the excellent ANC is largely blocking out low-level ambient noise. Typically, Bose earbuds offer a vigorous listen, but for nuance and detail they've been pipped by Sony's alternatives.
The Sony WF-1000XM5 earbuds deliver crisp, balanced sound thanks to the new 8.4mm driver under the hood. In our review of the WF-1000XM5, we said that they delivered a "zealous, exciting listen" with "crisp bass weight". In fact, we decided that if bass is your thing, then these buds should certainly be on your list.
As mentioned, these buds work particularly well with Tidal. That's thanks to the 360 Reality Audio support – although if you use another streaming service, we did still find that listening to lossy Spotify tracks and Apple Music streams was extremely enjoyable, displaying "an agile, meaty, enthusiastic performance."
Sony packs in both Spatial Audio and high-res audio support with LDAC (for resolution up to 990 kbps at 24 bits/96 kHz) and DSEE Extreme upscaling digital music in real-time to the XM5, where Bose boasts the highly-desirable aptX Adaptive (again 24-bit/96kHz, but it can dynamically adjust its speed in 10kbps increments) so in the hi-res stakes, it's a close-run thing once more. But again, our winner here is Sony.
Bose QuietComfort Ultra Earbuds vs Sony WF-1000XM5: Design
Here, it's often a case of different strokes for different folks, but if you yearn for a smaller earbud, the Sony WF-1000XM5 might be the buds for you since they're smaller and lighter than both their older siblings and the Bose QuietComfort Ultra Earbuds.
Glance at the Bose QuietComfort Ultra Earbuds and you'd be forgiven for thinking nothing's changed. That is because the bulk of the upgrades are under the hood, including their newly developed dynamic mic mixing, which works with adaptive filters to improve far-field call quality. Oddly, you still don't get multipoint connectivity with Bose's newest proposition either.
OK, the shinily slippy design has been moved upmarket thanks to some metallic treatment on the body of the earbuds themselves, but visually that's about it – and bizarrely Bose has chosen to offer a slip-over silicon charging-case cover that makes wireless charging possible, rather than implementing wireless charging within the case (which you get as standard with the Sony WF-1000XM5). Got a set of the older Bose QuietComfort Earbuds II? The cover works with that case too, if you'd rather stick with what you have.
When it comes to design of the WF-1000XM5, Sony has made a few key upgrades over the WF-1000XM4 and they are very distinctly different products visually. What you'll notice first (aside from their smaller size) is a new, glossy texture. Whether they look more appealing than the Bose QuietComfort Ultra Earbuds will come down to personal preference. Like a bud that features a tail? That's be the Bose.
Back to the WF-1000XM5, they're 25% smaller and 20% lighter than the WF-1000XM4. This makes them 5.9g per earbud – the Bose buds weigh 6g per earpiece, so there's little difference there. Another exciting design change for the Sony is that the WF-1000XM5 eartips come in four sizes, including what Sony says is an "ultra-small" SS model for smaller ears.
If you've ever struggled with the weight and size of true wireless buds, the WF-1000XM5 are going to be a godsend and probably a better choice than the Bose QuietComfort Ultra Earbuds, but again, if the shoe fits you're very right to wear it, friend…
Bose QuietComfort Ultra Earbuds vs Sony WF-1000XM5: Battery
Neither the Bose QuietComfort Ultra Earbuds or the Sony WF-1000XM5 can boast class-leading battery life – but then again, we're dealing with advanced sound, spatial audio processing and ANC, so we have to cut a little slack here.
Still, the Bose QuietComfort Ultra Earbuds have a stamina of up to six hours, plus an extra three charges in the case for a total of 24 hours – which is the same as the QCE II and (we have to say it) comes off a little underwhelming in 2023.
The Sony WF-1000XM5 buds have the same eight-hour battery life as the WF-1000XM4s that came before them with an additional two charges from the case. This initial figure is good for the market, but you are limited to the same 24-hour's worth of listening as the Bose buds (although you'll require fewer charges), so the total battery life is the same in this comparison.
So, although you'll get a little more battery from the Sony WF-1000XM5 before you need to pop them back into their case to juice up, you'll get an extra charge from the Bose QCUE's case. Do remember though, unless you buy an extra accessory, only the Sony WF-1000XM5 case charges wirelessly…
Bose QuietComfort Ultra Earbuds vs Sony WF-1000XM5: Conclusion
Putting the Bose QuietComfort Ultra Earbuds up against the Sony WF-1000XM5 proves that while these true wireless earbuds offer a similar experience in many ways, there are key differences.
Tidal user? We'd nudge you towards the Sony earbuds. Want to create a near bubble of silence on your frequent long-haul flights? Go for the pioneers of ANC, Bose. Smaller ears that tend to struggle with earbuds generally? Sony, hands down. Spatial audio lover? The Bose QCUE offer something completely new that we love in this area – and it elevates the listening experience, especially on the move.
So, which should you choose? For us, while the Sony WF-1000XM5 offer excellent audio quality chops in a bijou package, the ANC is a little lacking for this level – and we suffered drop-outs in terms of connectivity when testing them. That's a fairly big issue and one we struggled to rectify.
The Bose QuietComfort Ultra Earbuds are fun to use, they really do cancel noise and the new Immersive Audio feature is a winner, but the key omissions on the spec sheet – no multipoint connectivity, no wireless charging – do add up at this flagship level. If noise-cancellation is top of your wish-list, they win out, but if you prioritize sound quality, you must look to Sony's WF-1000XM5.
Remember though, this is fairly high-end territory, so if budget is your main concern (or you just want a secondary, inexpensive pair for 30 minutes at the gym three times per week), a set of the best budget earbuds might be a better fit. We hope this helps. Whatever you do and whichever you choose, enjoy the music – and the journey.
You might also like
Sign up for Black Friday email alerts!
Get the hottest deals available in your inbox plus news, reviews, opinion, analysis and more from the TechRadar team.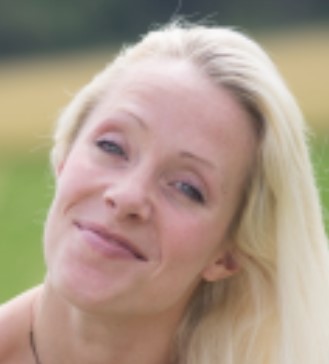 Senior Audio Staff Writer
Becky is a senior staff writer at TechRadar (which she has been assured refers to expertise rather than age) focusing on all things audio. Before joining the team, she spent three years at What Hi-Fi? testing and reviewing everything from wallet-friendly wireless earbuds to huge high-end sound systems. Prior to gaining her MA in Journalism in 2018, Becky freelanced as an arts critic alongside a 22-year career as a professional dancer and aerialist – any love of dance starts with a love of music. Becky has previously contributed to Stuff, FourFourTwo and The Stage. When not writing, she can still be found throwing shapes in a dance studio, these days with varying degrees of success.