If you're someone who's into building PCs from scratch (or perhaps looking to get started), you'll likely have been both impressed and intimidated by the cost of some of the best graphics cards, processors and system memory. However, Black Friday is just around the corner and those prices are likely to drop, making November a great time for you to fill your virtual shopping cart with the best quality PC components.
Even though Black Friday is still a relatively new concept in Australia, more and more retailers are joining in, and they often kick off their sales well before the actual date, serving up deals a week or more prior to Black Friday (November 23) in a bid to get more custom. That means it's a great time for you to start thinking about what you need for your next big build, so you can be prepared to find the best deals.
There's likely to be an overwhelming number of offers starting from mid-November. However, the TechRadar team is here to help you wade through the mire. We'll be here to handpick the best offers on the choicest parts and list them right in this story to help you save time... not to mention money, too.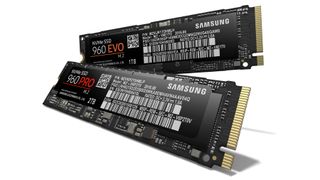 Black Friday PC components deals: what you need to know
Over the last couple of Black Friday sales in Australia, a number of IT retailers have dropped the price on a wide range of their PC components. eBay has historically been the best source of great bargains for parts, but specialist component retailers like Mwave and Scorptec will also likely offer some brilliant deals on Black Friday.
It's also worth keeping in mind that major component manufacturers like Intel, AMD and Nvidia have all recently announced the latest generations of their respective products. That means the older options will likely see a more-than-decent discount over the Black Friday sales period.
Of course, shopping for PC components isn't like buying other items (like consumer tech and electronics). The necessity of making sure the parts you purchase will work together when you construct your final rig means it's a lot more complex – and picking parts is not something you really want to be doing while you're also being bombarded with multiple offers on a hectic time like the Black Friday sales. So, before the sales actually begin, do a bit research into what you're after, then make sure you know what's compatible with your setup.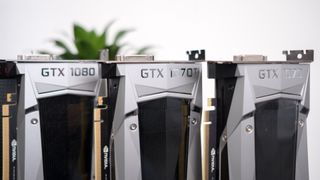 Best PC component deals predictions for Black Friday 2018
We've seen PC components get significant discounts over the last few Black Friday sales to come up with some decent predictions for this year. Moreover, considering what the component market is like these days, we can make an educated guess.
With the cryptocurrency craze at its peak during Black Friday last year, GPUs were all but sold out, with people buying them up to mine cryptocurrency.
That craze has essentially died off, meaning that on all but the very newest cards (like the Nvidia GeForce RTX 2080 and 2080 Ti), you should be able to find stock at fairer prices. If you missed out last Black Friday, there should be more stock on offer – and hopefully a wider range of deals as well.
With the launch of Nvidia's latest generation of graphics cards – the RTX 2080 Ti, RTX 2080 and RTX 2070 – we're particularly hoping to see decent price drops on the older options, namely the GTX 1080, GTX 1080 Ti, GTX 1070 or GTX 1060. Don't expect the new line of Nvidia GPUs to be discounted this year, though.
It's a similar case for AMD's processors. The second generation Ryzen and Threadripper CPUs have been launched, which means there'll be great Black Friday deals on last year's offerings. In fact, last year, components retailer Mwave offered up to $180 off certain AMD CPUs, and we're expecting the same again, if not better.
While Intel has announced the 9th generation of its Core processors, there's been a short supply of stock due to its 14nm process. This could potentially make it harder to get hold of the older Intel CPUs, meaning we won't be seeing too many offers on Intel processors this year, but we're hoping we're off the mark on that one.
You can also expect to see price drops on other PC internals as well, including system memory and hard drives. You'll also be able to find great bargains on PC cases.
Stick with TechRadar to get the best Black Friday deals
If you think you'll be intimidated by the flood of deals on Black Friday, you needn't worry. TechRadar's Australian team will scour the web for the best offers on PC components and list them right here.
Rest assured, we'll only recommend deals with the best discounts. We'll also cherry-pick the PC parts based on what we'd recommend and use ourselves. So be sure to come back here (we recommend bookmarking this page) to get the best savings on the best PC components and hardware.