With the release of the PS4 Pro, Sony's non-4K console has seen some incredibly competitive prices in both the bundles and the regular Slim model consoles. There's also the new white PS4 Slim which is looking cooler than ever, so we've helped you out by rounding up the best prices below.
Below you'll find all of the absolute cheapest standalone PS4 deals from Australian retailers, followed by our pick of what we think are the bundle deals that offer the best value.
The PS4 is currently available in a number of different forms. Directly below, you'll find the best deals for the new PS4 Slim which has come in to replace the original model with a slimmer design (just like the Xbox One S). You can still get the original PS4 and you'll find prices for those below the PS4 Slim deals, although the Slim will generally be the better bargain.
The best PS4 Slim deals:
The PS4 Slim is... slimmer, quieter and smaller
The new PS4 Slim effectively replaced the original PS4 when it launched in September 2016 for around $440 (500GB) or $510 (1TB). This smaller, lighter and more power efficient model also ends up being cheaper than the model it replaced, although you may be able to find an original model at a bargain price below. However, as always the best deals come in the form of the bundles, so you should scroll further down this page as you may be able to nab one cheaper than a standalone console! The PS4 Slim is available in black or white.
The best PS4 deals
The original PS4 with optical out audio options
Expect to see a few decent bargains as retailers clear out these older, chunky units to replace them with the new PS4 Slim. This list is perfect for those after playing some PS4 titles that aren't interested in 4K and just want to snake a bargain. Definitely check out the Slim bundle prices below or standalone consoles above before you jump on a bargain, as there is often only a small jump in price or even no jump at all.
The best PS4 bundle deals
As is more often becoming the case, the most attractive way to get a cheap PS4 is with a bundle with extra hardware or extra games. These are the best PS4 bundle deals currently available in Australia – we update these deals on a regular basis.
PS4 Slim 500GB | Dishonored 2 | Universal Media Remote | $319 @ Big W
This is the cheapest we've found a PS4 console, let alone one that comes with an excellent game and the Universal Media Remote, so if this is the console you're after then you should definitely grab it at Big W.
View this PS4 deal: PS4 Slim 500GB with Dishonored 2 and Universal Media Remote $319 @ Big W
PS4 Slim 1TB| Watch Dogs 2 | Watch Dogs | $379 in-store @ Big W or $439 at EB Games
If you're after the bigger-capacity 1TB PS4 Slim consoles, and don't mind going in store, you should grab the Watch Dogs bundle from Big W for $379, which includes the first and second title. Or if you can't be bothered going in, or there isn't a store with stock near you, EB Games has the same bundle for $439.
Check this deal out in-store at Big W for $379 or online at EB Games for $439
Need an extra cheap PS4 controller? Don't forget to check our Best DualShock 4 deals. Or maybe a cheap PlayStation VR deal?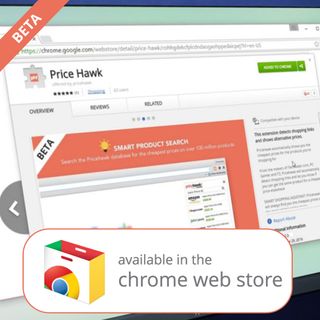 Try our new Google Chrome add-on and never pay more than the cheapest prices ever again!
Pricehawk is a Chrome extension that will automatically find you the cheapest deals for the tech and games items you're shopping for online. It'll also let you know if there are voucher codes you can use to save even more money!
Visit Pricehawk: in the Google Chrome Store