HP announces plans to split itself in two, cut 5,000 jobs...
Through a filing with the US Securities and Exchange Commission, Hewlett-Packard has revealed plans to split itself into two publicly trading companies, one focused on personal computers and printers and the other on enterprise hardware and services. The transition is expected to be completed by the end of 2015.
...should Microsoft follow eBay and HP by splitting up?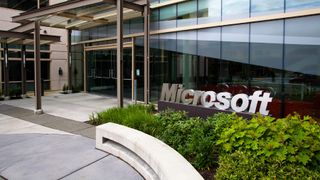 One company that didn't split up over the past month was Microsoft, despite repeated calls from investors, analysts and pundits over the past decade. The Microsoft of now is incredibly different from the Microsoft of the 80s and 90s which was a force to be reckoned with, creating and destroying industries and generating billions in revenue. Continue reading...
Windows 10 shows that Microsoft's getting back on track
During Microsoft's Windows 10 launch event yesterday, one thing became clear: Microsoft is absolutely desperate to banish the dual-interface confusion that made Windows 8 (though not so much Windows 8.1) a joke.
With the move to a more unified UI, I can't help but feel like Microsoft is turning a little against touch with this release – even if there are still numerous touch features present, but Windows 10 handles touch differently than Windows 8. Could Microsoft yet reveal a tablet version of Windows Phone 10? It's possible. Continue reading...
Microsoft tries to strike a balance for every kind of user
Yes, the Start menu is back. Yes, there are virtual desktops. No, the Charms bar hasn't gone away. And no, we don't know when Windows 10 will ship or what it will cost. But we've seen the technical preview of Windows 10 and the word to bear in mind for this release is productivity.
Microsoft's Joe Belfiore repeatedly emphasised that this is a very early build without even all the features that have been announced, and that there might be rough spots. We didn't see any problems in the time we had to try it out at Microsoft's San Francisco event, but what's clear is that there is plenty more to come. Continue reading...
Not on my watch: are businesses ready for wearable apps?
In spite of all the media attention that came with the Apple Watch launch last month, business adoption of wearable tech is still niche. IDC anticipates only 111.8 million wearable tech units worldwide by 2018.
However, business adoption of wearable devices offers obvious benefits for field service efficiency and lone worker safety by allowing employees to receive information and provide live feedback on their health and safety status, while leaving their hands free to work. Continue reading...
Women can't afford CEOs like Satya Nadella
Yesterday Microsoft CEO Satya Nadella told a room full of women - at a conference dedicated to advancing women in the male-dominated tech industry no less - not to ask for a raise. He said "karma" and "trusting the system" will ensure that they are paid fairly.
That's coming from a man who will be making $18 million this year. Continue reading...
Can 4K video surveillance help the enterprise?
In a large company, the more you know about building security issues, the better. And this autumn, new 4K video technology will help the enterprise watch for intruders, monitor the premises, and even assist with court cases where a theft or break-in has occurred. No longer the purview of FIFA World Cup final match broadcasts and experimental streaming over Netflix, 4K has several distinct advantages in terms of video quality and resolution. Continue reading...
6 security threats more deadly than Heartbleed or Shellshock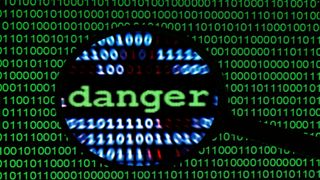 Heartbleed and Shellshock are proving to be particularly heinous security threats. Heartbleed is an attack on the OpenSSL cryptography library on websites around the world, which exposes a vulnerability that's difficult to find and difficult to patch. According to AVG in a report last month, there are at least 12,000 sites in a list of the top 800,000 in the world that are still open to attack.
Shellshock is a more recent attack that uses a vulnerability in the UNIX Bash shell that has been exposed since the early 90s. It's part of the Linux operating system and has IT security experts worried because of how widely it's used on devices other than computers, which are regularly patched. Continue reading...
What to consider when choosing an enterprise 2-in-1 device
For execs on the go, a 2-in-1 hybrid laptop/tablet device is quickly becoming a more realistic option. Several excellent units have recently hit the market, many of which provide the tools necessary for road warriors to conduct business with the same power as with a traditional laptop.
In order help enterprise customers make a well-informed buying decisions, TechRadar compiled these five essential buying tips. Continue reading...