Image 1 of 5
Image 2 of 5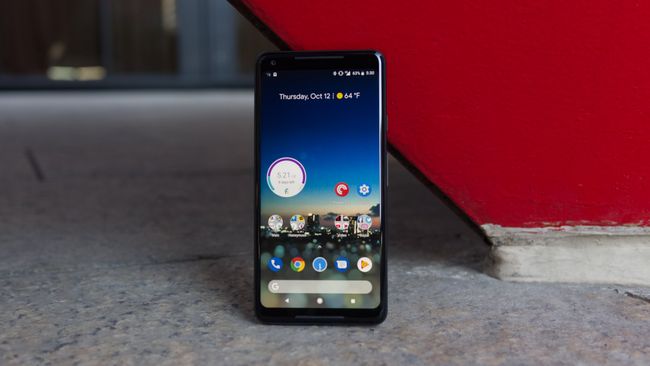 Image 3 of 5
Image 4 of 5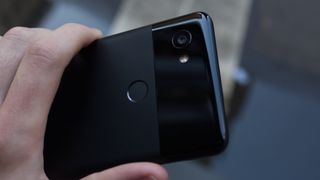 Image 5 of 5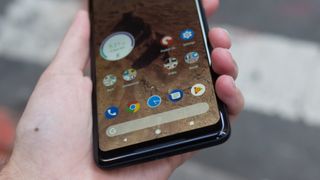 11. Google Pixel 2 XL
A great cameraphone with a neat design
Release date: October 2017 | Weight: 175g | Dimensions: 157.9 x 76.7 x 7.9mm | OS: Android 8 | Screen size: 6-inch | Resolution: 1440 x 2880 | CPU: Snapdragon 835 | RAM: 4GB | Storage: 64GB/128GB | Battery: 3,520mAh | Rear camera: 12MP | Front camera: 8MP
Superb camera
Great design
No 3.5mm headphone port
Screen has poor viewing angles
A big-screen, pure Android experience and an incredible camera are the cornerstones of the Android smartphone fan's wish list.
The Pixel XL 2 has an expansive 6-inch display that's decent for gaming and video playback (although a few issues have surfaced around its viewing angles), and it boasts an improved design over the smaller Pixel 2, with slimmer bezels housing its dual front-facing speakers.
There's plenty of power under the hood, where the latest Snapdragon 835 chip is coupled with 4GB of RAM, but it's round the back, with the 12MP camera, where the Pixel 2 XL really shines.
Photos look fantastic, and they'll please both casual and more serious snappers alike.
How good is the camera?
Image 1 of 8
Image 2 of 8
Image 3 of 8
Image 4 of 8
Image 5 of 8
Image 6 of 8
Image 7 of 8
Image 8 of 8
Also consider: The obvious alternative here is the Google Pixel 2 – everything you get with the 2 XL you get with the 2, except the higher price. Note though that the Pixel 2 is a smaller phone, although it doesn't have the same viewing angle issues.