Thinking of buying a new phone? We've got the best smartphones of the moment listed here – with the Samsung Galaxy S8 and Samsung Galaxy S8 Plus handsets duking it out with the iPhones for the top spot. Click the dropdown above to see the full list!
We've spent hours whittling the contenders down to a top 15, and we take into account the power, specs, design and, most importantly, value for money of each handset - as such, this list will constantly shift as we keep a laser-focus on how much it costs to own these phones.
Let's get straight into it the list - our top phone right now is the Samsung Galaxy S8, but have a browse through our list to see which suits you best.
Image 1 of 5
Image 2 of 5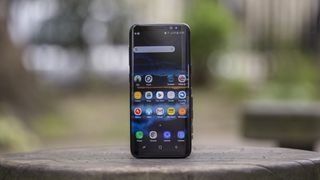 Image 3 of 5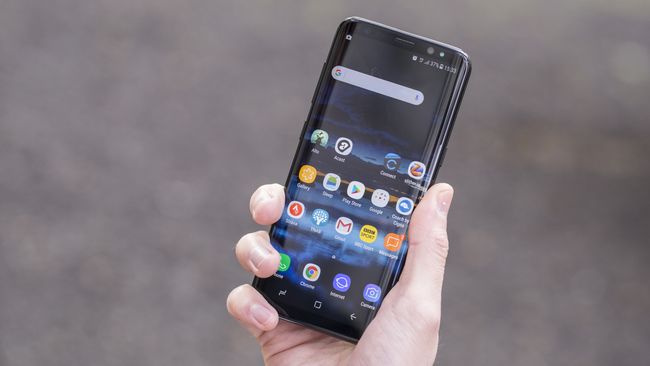 Image 4 of 5
Image 5 of 5
1. Samsung Galaxy S8
Quite simply, the best phone on the market
Release date: April 2017 | Weight: 155g | Dimensions: 148.9 x 68.1 x 8mm | OS: Android 7 | Screen size: 5.8-inch | Resolution: 1440 x 2960 | CPU: Exynos 8895 | RAM: 4GB | Storage: 64GB | Battery: 3000mAh | Rear camera: 12MP | Front camera: 8MP
Amazing camera
Lovely design
Brilliant screen
Biometric issues
The Samsung Galaxy S8 is the best phone in the world for a few reasons, but none more so than the display: it makes every other handset on the market look positively antiquated.
The screen is one of the very, very best on the market still, coming with the elongated, 18.5:9 ratio that stretches impressively up and down the phone, with powerful colour reproduction and contrast ratios that make everything look clear and crisp - plus it's got the QHD resolution that we expect from all the top phones.
The battery life, despite being smaller than in previous devices from Samsung, is actually better thanks to the improved internals and the software running things more efficiently in the backgound.
The camera is one of the very best on the market - the auto mode offers clean, crisp and clear shots every time and combined with screen quality makes you want to show off your best snaps. There's an easy-to-use pro mode as well to get the best out of your snapping.
This is the phone to go for if you want the best the market has to offer - although the Samsung Galaxy S9 will be with us very soon - all packaged up in a now-cheaper device.
If you fancy even more screen then you'll want to check out the Samsung Galaxy S8 Plus with its gigantic 6.2-inch offering. It offers the same bezel-less Infinity display design, and exactly the same internals too – it is even more expensive though.
Jump to phones