Whether you know a student in high school or college, bear in mind that school can be tough. That's not the case for everyone, of course, but it does apply to students looking to push themselves to their bitter limits. For brainy types that aren't satisfied by a 3.9 GPA, much less a 2.0, it's crucial to discern that there's technology required to catapult them to that 4.0 sweet spot.
So with that, we've arranged a list of the best gifts to help students overachieve this holiday. Admittedly, you don't have much time to prepare this gift-giving season, but fortunately everything you'll find here is still in stock. And, even if you're not impressed by the rest of our pickings, let us entertain you with an offer you can't refuse.
Of all the people out there who complain about data limits, you'll discover that students do so the most. They're rabid with opinionated statements on virtually everything, and the lack of sleep certainly doesn't help. As such, should no item on our list compel you to gift it to an academic in need, Boost Mobile's $50 unlimited data, talk, and text is a more-than-sufficient contingency plan.
Let's begin, shall we?
Apple Macbook Pro
Where to buy: Apple
How much: $1,299
The refreshed MacBook Pro was controversial when it released in 2016. Not only did it say good riddance to traditional USB ports and SD card slots, but it had the gall to modify a keyboard that was once near and dear to our hearts. And yet, a year and a sequel later, the MacBook Pro has transcended our expectations, evolving into an educational tool that can do it all, assuming you're armed with a proper accumulation of USB-C dongles.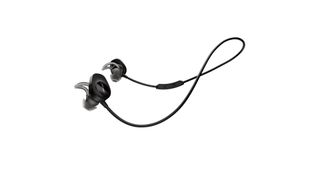 Bose SoundSport Wireless Headphones
Where to buy: Amazon
How much: $129.00
Maybe the student in your life doesn't use an iPhone, or perhaps they have an unhealthy amount of disdain for the Apple AirPods. Regardless of who you are, what phone you use and how reluctant you are to adopt Bluetooth earbuds, the Bose SoundSports come recommended. In addition to being just plain comfy, they bear excellent sound quality, sweat resistance and are even attached to each other by a wire so that you don't lose them at the gym.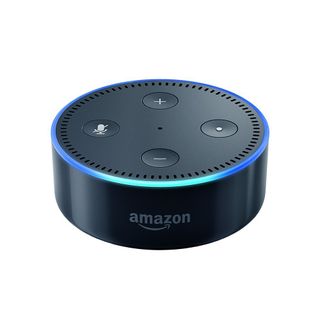 Amazon Echo Dot
Where to buy: Amazon
How much: $49.99
You've seen the ads: "Alexa, what are the movie times for Justice League?", "Alexa, play Vince Staples' Big Fish Theory." Suffice to say, Alexa can do it all, and with the Amazon Echo Dot, you too can wield her sheer might. This is the entry-level, $49.99 version of Amazon's personal assistant-equipped smart home device. It doesn't amount to the same sound quality or volume as the more expensive Dolby-powered Echo, but it's ideal for students nonetheless.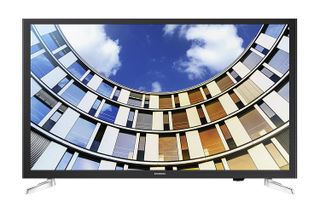 Samsung M5300 32-inch SmartTV
Where to buy: Amazon
How much: $257
There's an old saying that goes something along the lines of don't buy a TV bigger than 32 inches for your college dorm, what are you doing? Because you want to get the student in your life a gift that actually fits in their bedroom, the Samsung M5300 series 32-inch Smart TV is bound to excite. Although it's limited to the ageing resolution of 1,920 x 1,080, aka 1080p, this TV is more than a screen. It's a Wi-Fi-enabled streaming device as well.
Unlimited talk, text and 4G LTE data
Where to buy: Boost Mobile
How much: $50/month
For the final contribution to our list, we thought it would be appropriate to revisit the astounding unlimited cell phone service plan we talked about earlier. For $50 a month, Boost Mobile is offering unlimited talk, text and 4G LTE capabilities – no contract required. What's more, that $50 fee encompasses all fees and taxes, so there's no need to be afraid of the hidden charges you didn't see coming like you'd get from Verizon. Sign up and get a top-notch phone today.
Sponsored by Boost Mobile