MacBook Air 15-inch vs MacBook Pro 14-inch: which MacBook is best for you?
Apple's 14-inch and 15-inch laptops battle it out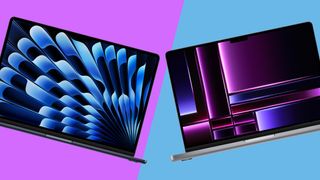 (Image credit: Future)
Apple's WWDC 2023 dropped another MacBook model, putting fans stuck between two mid-range options: the new MacBook Air 15-inch (2023) and the small yet powerful MacBook Pro 14-inch (2023).
Sandwiched between the two 13-inch MacBooks (the Air and the Pro) and the creative pro favorite 16-inch MacBook Pro, it's natural for consumers to gravitate towards these two, especially those who aren't necessarily looking for the cheapest model available.
Upon closer look at their specs, price, and power, however, those trying to decide between the two will realize that there is a clear difference here. The MacBook Pro 14-inch (2023) remains a pro-level tool that comes with sheer performance and a hefty price tag to match while the MacBook Air 15-inch (2023), despite Apple trying to make it sound more exciting than it is, is merely a glorified MacBook Air 13-inch fitted with a bigger screen.
That isn't to say, of course, that the MacBook Air 13-inch isn't a fantastic laptop in its own right (it's one of the best laptops we've ever used), but the fact that Apple took its specs and threw them into a slightly bigger chassis with a bigger screen is telling that the manufacturer is in a bit of a rut.
But that's a story for a different day. We're here to help you decide between the biggest Air and the middle Pro so you know which is the best MacBook for you.
MacBook Air 15-inch (2023)
Essentially just a larger MacBook Air 13-inch, this boasts a stunning design, a brilliant screen, and possibly the best speaker setup you'll find in a laptop.
For
Big screen
Slimline design
Good price
Against
Same internals as a 13-inch
Less portable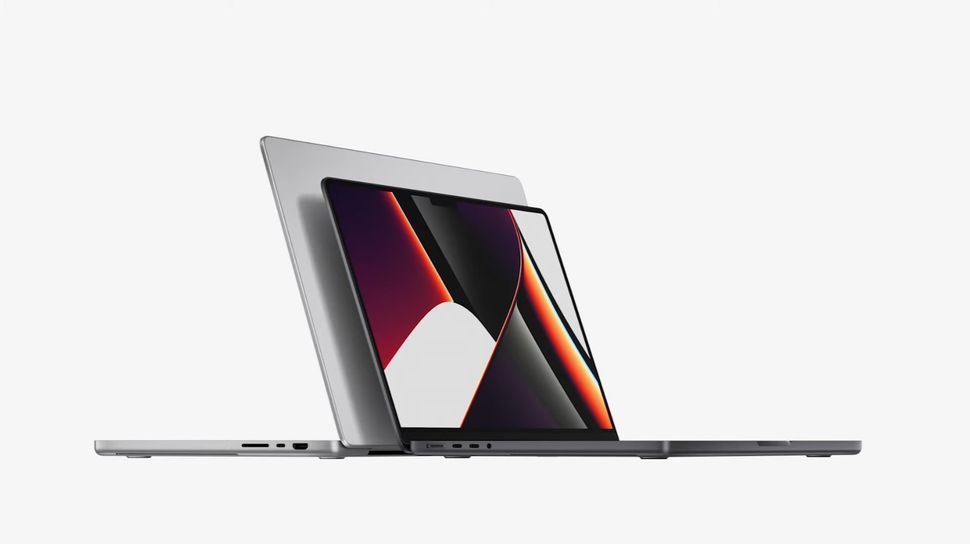 MacBook Pro 14-inch (2023)
A mobile workstation that brings the power of the new M2 Pro and M2 Max chips to a compact and portable laptop, it boasts a brilliant screen and solid build quality.
For
M2 Pro and M2 Max chips
Near 20-hour battery
Excellent screen
Against
Expensive
Price rise for UK and Australia
MacBook Air 15-inch vs MacBook Pro 14-inch: Price
The MacBook Air line remains the champion of the masses – or at least as much as Apple could muster. The MacBook Air 15-inch (2023), as we mentioned, is really just a MacBook Air 13-inch with a bigger screen, which means you're only looking at paying $100/£100 to $200/£200 more than Apple's smallest and lightest.
The base model, with comes with an M2 chip with 8-Core CPU and 10-Core GPU, 8GB unified memory, and 256GB SSD will set you back $1,299 / £1,399 / AU$2,199 while the most kitted out configuration, which has the same CPU and graphics but comes with 24GB unified memory and 2TB storage, will cost you $2,499 / £2,599 / AU$3,999.
Compared to even some of the best Windows laptops, you're still paying a lot, but that's Apple for you. And, if you want to jump on the MacBook bandwagon, that's one of the cheapest ways to do so.
The MacBook Pro 14-inch (2021), on the other hand, does not kid around. At its hefty starting price of $1,999 / £2,149 / AU$3,199, which gets you a 10-Core CPU, 16-Core GPU M2 Pro, 16GB unified memory, and 512GB SSD, it's just as much as a higher-configuration MacBook Air 15-inch. You want the kitted out version? For the M2 Max with 12‑core CPU and 38‑core GPU, 16‑core Neural Engine, 96GB unified memory, and 8TB SSD storage, be prepare to rob a bank with that eye-watering $6,299 / £6,549 / AU$9,799 price.
Suffice to say, this one's not for the casual user.
MacBook Air 15-inch vs MacBook Pro 14-inch: Design
Despite being slightly bigger, thicker, and heavier than the 13-inch, the MacBook Air 15-inch (2023) does stay true to the Air ideology of offering an incredibly portable laptop to people. At 0.45 x 13.40 x 9.35 inches and 3.3lbs (1.51kg), this is still a relatively lightweight laptop that makes for an ideal travel or commute companion.
The MacBook Pro 14-inch (2021) has no choice but to be heavier and thicker, though not to the same degree as many portable workstations or gaming laptops. It has, after all, more powerful components inside, and it needs a whole lot more space to accommodate them and their cooling needs.
Though if we're only looking purely at the numbers, the difference isn't really all that big. It's definitely thicker at 0.61 inches but because of its screen size it manages to keep it down to 12.31 x 8.71. It's also only slightly heavier at 3.5lbs (1.60kg) for the M2 Pro and 3.6lbs (1.63kg) for the M2 Max.
Being a pro laptop, it also has a better selection of ports. While the MacBook Air 15-inch only has two Thunderbolts and a 3.5mm jack, the MacBook Pro 14-inch comes with an SDXC card slot, an HDMI port, a 3.5mm jack, and three Thunderbolt 4 ports.
Both sport the same Magic Keyboard with 12 full-height function keys, 4 arrow keys, and a Touch ID reader, as well as Apple's Force Touch trackpad and 1080p FaceTime HD camera. However, the speaker system inside the MacBook Pro 14-inch is high-fidelity, perfect for music production.
MacBook Air 15-inch vs MacBook Pro 14-inch: Features
The MacBook Pro 14-inch (2021), again being a creative pro laptop, has a lot more features than the MacBook Air 15-inch (2023). For example, while the Air sports a Liquid Retina display with 500 nits brightness and 224PPI, the Pro boasts a Liquid Retina XDR display with 1,600 nits peak brightness, 254PPI, and 1,000,000:1 contrast ratio.
And if that 14-inch display just doesn't cut it for that video editing work you're doing, the M2 Pro can support up to two external displays with up to 6K resolution at 60Hz over Thunderbolt while the M2 Max model can support up to three external displays with 6K resolution at 60Hz via Thunderbolt and one with up to 4K resolution at 144Hz via HDMI.
Both have Bluetooth 5.3 connectivity, but the MacBook Pro 14-inch has Wi‑Fi 6E support, which means you've got that extra 6GHz band, as opposed to the MacBook Air 15-inch' Wi-Fi 6 support.
MacBook Air 15-inch vs MacBook Pro 14-inch: Performance
The MacBook Air 15-inch (2023) is one capable laptop, not just in tackling everyday needs like streaming and web surfing, and productivity tasks, but also some creative workloads like light video editing and music production, offering, as we said in our full review, "the same level of performance as the 13-inch model."
In fact, in our benchmarks, it got very similar scores to the MacBook Air 13-inch in both Cinebench R23 and Geekbench 5. It also remained silent in use throughout our time with it, thanks to its fanless design. The one thing it does better than the 13-inch, however, is its display, as that larger screen size is a nice welcome when watching a lot of movies or TV shows.
Battery-wise, it lasted 18 hours and 52 minutes when we performed our battery life benchmark, which plays a looped 1080p video until the battery runs out. That's 52 minutes over Apple's promised 18-hour rating.
Of course, that M2 chip is never going to go head-to-head with the MacBook Pro 14-inch's M2 Pro or M2 Max SoCs. It offers more power than most people will ever need or use – the kind that will have you editing 8K footage, producing elaborate music scores, and compiling and testing complex code without a sweat. Even with the M2 Pro, we managed during testing to "scrub through 8K video, edit footage and preview my changes without having to render the preview, making the whole workflow much faster."
It's also impressively efficient, much more than we would have expected from a laptop with such overwhelming internals. and that means the MacBook Pro 14-inch (2023) has exceptional battery life. Apple promised up to 18 hours of video playback and 12 hours of web browsing, but we managed to squeeze out 19 hours and 39 minutes in the same looped 1080p video test.
Which MacBook is right for you?
Seeing as these two MacBooks couldn't be more different, the answer to that question is simple. It boils down to the type of user you are: even if you have a massive budget, if you're only looking to do every day tasks, productivity workloads, and some light creative work on a laptop, the MacBook Air 15-inch (2023) is the perfect MacBook to see through your needs. And you'll also benefit from its portable nature, making it the perfect travel companion if traveling light trumps everything else
However, if you require a notebook that will get you through all your intensive demands like 8K video editing, 3D design, and heavy coding, then you will absolutely need the robust power that the MacBook Pro 14-inch (2023) can deliver. That is, as long as you can afford to splurge on a laptop that will cost you anywhere from $2,000/£2,000 to almost $7,000/£7,000. This is practically a big item purchase, so only invest if you can truly maximize its brute strength.
Get daily insight, inspiration and deals in your inbox
Get the hottest deals available in your inbox plus news, reviews, opinion, analysis and more from the TechRadar team.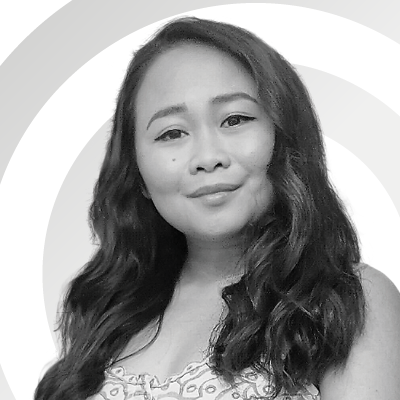 Computing Reviews and Buying Guides Editor
Michelle Rae Uy is the Computing Reviews and Buying Guides Editor here at TechRadar. She's a Los Angeles-based tech, travel and lifestyle writer covering a wide range of topics, from computing to the latest in green commutes to the best hiking trails. She's an ambivert who enjoys communing with nature and traveling for months at a time just as much as watching movies and playing sim games at home. That also means that she has a lot more avenues to explore in terms of understanding how tech can improve the different aspects of our lives.