Looking for a list of all the new PS5 games coming out in 2022 and beyond? You've come to the right place. We're not even halfway through the year but have already seen the release of some massive PS5 games.
Horizon Forbidden West launched to fantastic reviews, Elden Ring took the world by storm, Gran Turismo 7 has been revving along nicely, and Ghostwire: Tokyo piqued everybody's interest. But there are plenty more highly-anticipated PS5 games to come - and we've rounded up all the biggest releases to get excited for right here.
PS5 owners are in for a treat over the next few months. Development delays in 2021 have pushed back several hotly-anticipated titles to this year, and it won't' be long before you can get your hands on them. There's a litany of new releases coming over the horizon, making it even more tempting to track down Sony's ever-elusive console.
The Saints Row reboot will be hitting shelves in August, Forspoken will follow it in October, and Gotham Knights will swoop onto the console just after. There are tons more games released between them, too.
With so many new PS5 games launching in the near future, and many more confirmed for the next few years, it can be hard work to keep track of which are releasing when. That's where we come in.
To help you stay on top of the new releases, we've put together this handy guide of new PS5 games coming in 2022 (and beyond) along with their release dates. Read on to find out when you'll get your hands on the hottest new PS5 games. If Sony's flagship console isn't to your taste, check out our rundown of the new Xbox Series X games and best new games 2022.
Best new PS5 games 2022: most-anticipated upcoming games
The Quarry – June 10 (PS5, XSX|S, PS4, Xbox One, PC)
Two Point Campus – August 9 (PS5, XSX|S, PC, Switch, Xbox One, PS4)
Saints Row – August 23, 2022 (PC, PS5, XSX|S, PS4, Xbox One)
Forspoken - October 11 (PS5, PC)
Gotham Knights - October 25 (PS5, PS4, Xbox One, XSX|S, PC)
New PS5 games coming out in April 2022
The Serpent Rogue – April 26 (PS5, XSX|S, Switch, PC)
The Stanley Parable: Ultra Deluxe – April 27 (PS5, XSX|S, PS4, Xbox One, Switch, PC)
Vampire: The Masquerade - Bloodhunt – April 27 (PS5)
Bugsnax: The Isle of Bigsnax DLC – April 28 (PS5, PS4, XSX|S, Xbox One, PC)
Ravenous Devils – April 29 (PS5, XSX|S, PS4, Xbox One, Switch, PC)
New PS5 games coming out in May 2022
Trek to Yomi - May 5 (PS5, PS4, XSX|S, Xbox One, PC)
Salt and Sacrifice – May 10 (PS5, PC, PS4)
Source of Madness – May 11 (PS5, XSX|S, PS4, Xbox One, Switch)
The Centennial Case: A Shijima Story – May 12 (PS5, PS4, Switch, PC)
Evil Dead: The Game – May 13 (PS5, XSX|S, PS4, Xbox One, Switch, PC)
Vampire: The Masquerade - Swansong – May 19 (PS5, XSX|S, PS4, Xbox One, Switch, PC)
Deliver Us The Moon – May 19 (PS5, XSX|S)
Endzone - A World Apart: Survivor Edition – May 19 (PS5, XSX|S)
MX vs ATV Legends – May 24 (PS5, XSX|S, PS4, Xbox One, PC)
Sniper Elite 5 – May 26 (PS5, XSX|S, PS4, Xbox One, PC)
Arcade Spirits: The New Challengers – May 27 (PS5, XSX|S, PS4, Xbox One, PC, Switch)
Insomnis Enhanced Edition – May 31 (PS5)
New PS5 games coming out in June 2022
SpellForce 3 Reforced – June 7 (PS5, XSX|S, PS4, Xbox One)
SpellForce 3 Reforced: Soul Harvest – June 7 (PS5, XSX|S, PS4, Xbox One, PC)
SpellForce 3 Reforced: Fallen God – June 7 (PS5, XSX|S, PS4, Xbox One, PC)
SpellForce 3 Reforced Complete Edition – June 7 (PS5, XSX|S, PS4, Xbox One, PC)
Tour de France 2022 – June 9 (PS5, XSX/S, PS4, Xbox One, PC)
The Quarry – June 10 (PS5, XSX/S, PS4, Xbox One, PC)
Dying Light 2's first story DLC – June TBC (PS5, XSX|S, PS4, Xbox One, PC)
Zorro The Chronicles – June TBC (PS5, XSX|S, PS4, Xbox One, Switch, PC)
New PS5 games coming out in August 2022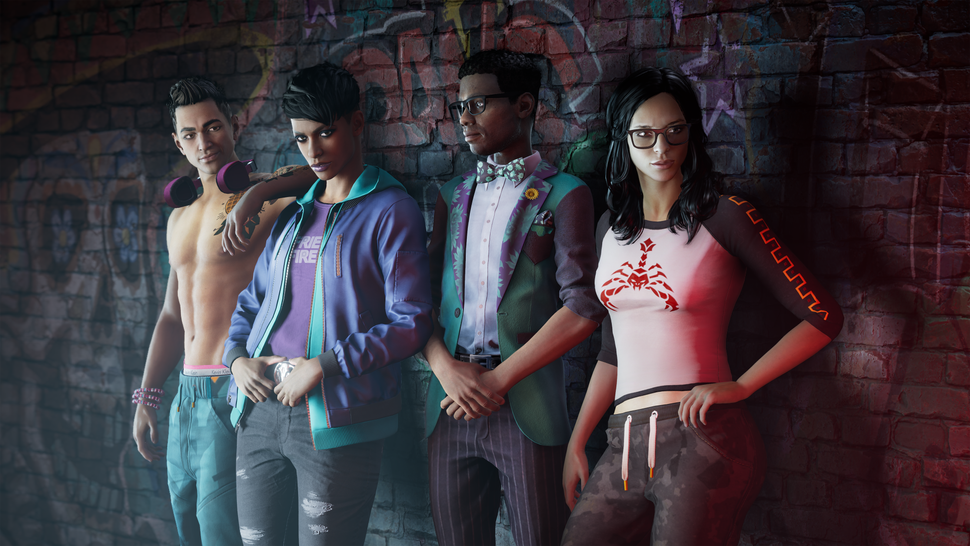 Two Point Campus – August 9 (PS5, XSX|S, PC, Switch, Xbox One, PS4)
Saints Row reboot – August 23, 2022 (PC, PS5, XSX|S, PS4, Xbox One)
Soul Hackers 2 – August 25 (PS5, XSX|S, PC, PS4, Xbox One)
New PS5 games coming out in September 2022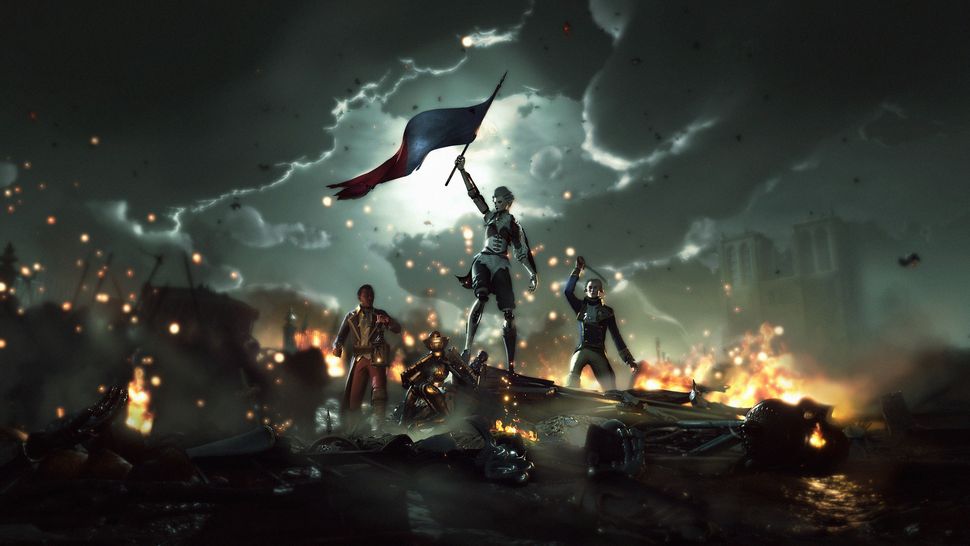 Steelrising – September 8 (PS5, XSX|S, PC)
New PS5 games coming out in October 2022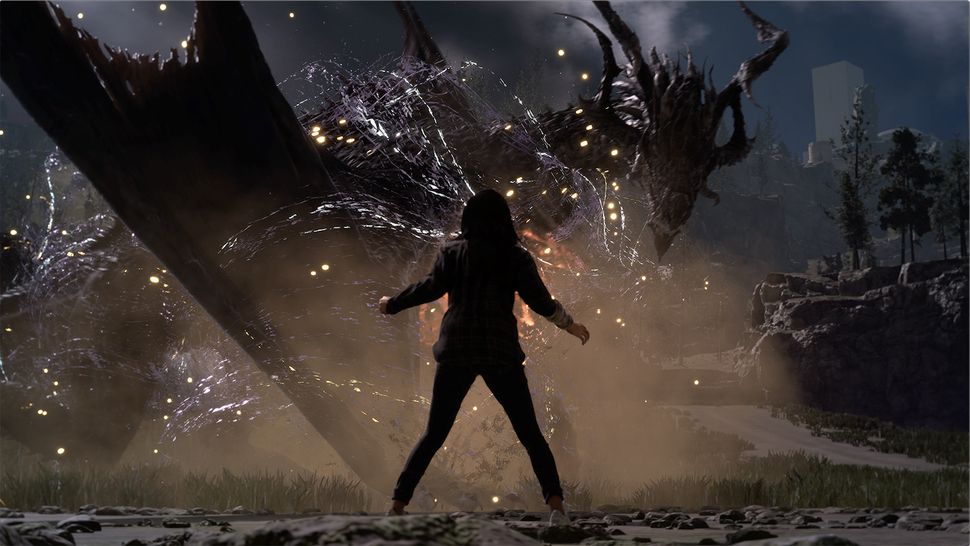 New PS5 games coming out in November 2022
Clash: Artifacts of Chaos - November TBC (PS5, XSX|S, PS4, Xbox One)
New PS5 games 2022: TBC 2022 and beyond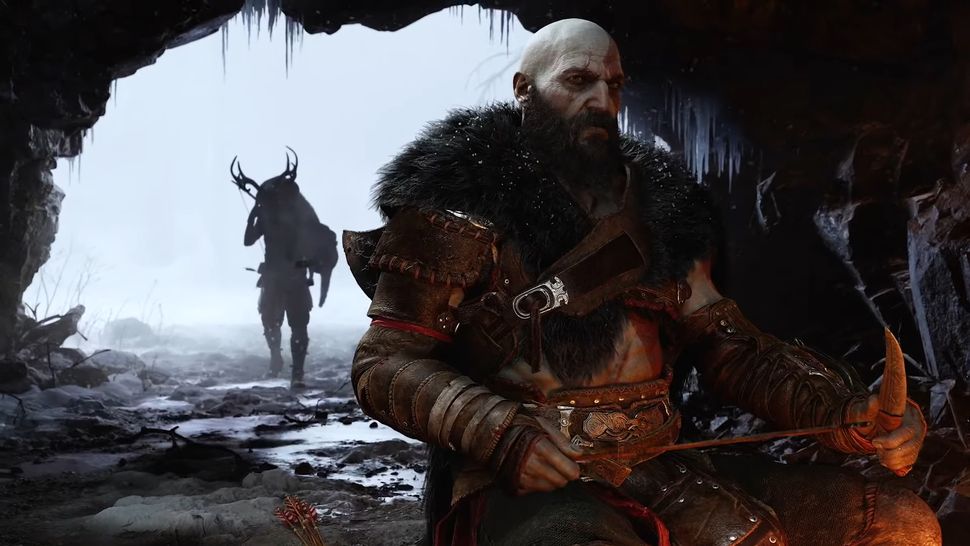 Tchia – Spring 2022 (PS5, PC, PS4)
Star Trek: Resurgence – Spring 2022 (P55, XSX|S, PC, PS4, Xbox One)
Teenage Mutant Ninja Turtles: Cowabunga Collection – Spring 2022 (PS5, PS4)
Soundfall – Spring 2022 (PS5, XSX/S, PS4, Xbox One, Switch, PC)
F1 Manager 2022 – Summer 2022 (PS5, XSX|S, PS4, Xbox One, PC)
JoJo's Bizarre Adventure: All Star Battle R – Fall 2022 (PS5, XSX|S, PS4, Xbox One, Switch, PC)
No More Heroes 3 – Fall 2022 (PS5, PS4, XSX|S, Xbox One)
Sonic Frontiers – Holiday 2022 (PS5, XSX|S, PC, Switch, PS4, Xbox One)
Hogwarts Legacy – Holiday 2022 (PS5, XSX|S, PX, PS4, Xbox One)
Ghostbusters: Spirits Unleashed - Q4 2022 (PS5, PS4, Xbox One, XSX/S, PC)
DokeV – TBC 2022 (PC confirmed, consoles to be confirmed)
Arcadegeddon – TBC 2022 (PS5, PC)
The Callisto Protocol - TBC 2022 (PC confirmed, consoles TBC)
Call of Duty: Warzone – TBC 2022 (PS5, XSX|S)
Stray – TBC 2022 (PS5, PC, PS4)
Arc Raiders – TBC 2022 (PS5, XSX|S, PC, PS4, Xbox One)
Gundam Evolution – TBC 2022 (PS5, XSX|S, PS4, Xbox One, PC)
The DioField Chronicle – TBC 2022 (PS5, XSX|S, PS4, Xbox One, Switch, PC)
Deathverse: Let it Die – TBC 2022 (PS4, PS5)
Valkyrie Elysium – TBC 2022 (PS5, PS4, PC)
Little Devil Inside – TBC 2022 (PS5, PS4, PC)
Star Ocean: The Divine Force – TBC 2022 (PS4, PS5)
Oxenfree 2: Lost Signals – TBC 2022 (PC, Switch, PS4, PS5)
God of War: Ragnarok – TBC 2022 (PS5, PS4)
The Lord of the Rings: Gollum – TBC 2022 (PS4, PS5, XSX/S, Xbox One, Switch, PC)
Kerbal Space Program 2 – TBC 2022 (PC, PS4, PS5, XSX|S, Xbox One)
Blood Bowl 3 – TBC 2022 (PC, PS5, XSX|S, PS4, Xbox One, Switch)
Avatar: Frontiers of Pandora – TBC 2022 (PS5, XSX|SS, PC, Stadia and Amazon Luna)
Biomutant – TBC 2022 (PS5, XSX|S)
Pragmata – TBC 2023 (PS5)
We Are OFK – TBC 2022 (PC, PS5, PS4)
FIFA 23 - TBC 2022
Skull & Bones – TBC 2022
New Call of Duty 2022 – TBC 2023 (platforms TBC)
Alan Wake 2 – TBC 2023 (PS5, XSX|S, PC)
Exoprimal – TBC 2023 (PS5, PS4)
Payday 3 – TBC 2023 (PC confirmed, consoles TBC)
Marvel's Spider-Man 2 – TBC 2023 (PS5)
Suicide Squad: Kill the Justice – TBC 2023 (PS5, XSX|S and PC)
The Witcher 3 – TBC (PS5, XSX|S)
Prince of Persia: The Sands of Time Remake – TBC (PS4, PS5, Xbox One, XSX|S, PC)
The Elder Scrolls 6 – TBC
Dragon Age 4 – TBC
The Witcher 4 - TBC
Indiana Jones – TBC
Overwatch 2 – TBC
Diablo 4 – TBC (Xbox One, PS4, PC confirmed so far)
Wonder Woman – TBC
Star Wars Eclipse – TBC
Final Fantasy 16 – TBC (PS5)
GTA 6 - TBC
BioShock 4 – TBC
Beyond Good and Evil 2 – TBC
The Sims 5 – TBC
Fallout 5 - TBC
Project 007 - TBC
Street Fighter 6 – TBC
Insomniac's Wolverine – TBC (PS5)
Splinter Cell remake - TBC
Star Wars: Knights of the Old Republic Remake – TBC (PS5)
Haunted Chocolatier - TBC