The best Black Friday Nintendo deals: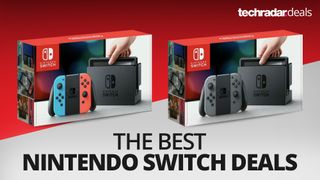 1. Nintendo Switch bundles
2. Cheapest standalone deals
3. Nintendo Switch game deals

Our editors search through thousands of deals to unearth the best prices from the most trustworthy retailers. You can support us by clicking these independently selected links, as we may earn a commission on any purchase you make - but at no extra cost to you.
Early Black Friday Nintendo Switch deals have started to trickle in this week and we're here to catch the best ones for you. The Nintendo Switch will be one of the most popular items of the huge sales bonanza once again this year and retailers are setting up competitive bundles as we speak.
With the PS4 and Xbox One consoles (and their 4K upgrades) set for their lowest prices ever, the Nintendo Switch bundles are really need to beef up on value this year and the Black Friday deals are a perfect time to deliver.
Here at TechRadar, we've got our eye on the latest Nintendo Switch prices all year around with our regularly updated guide to the hottest bundles, discount codes and cheapest prices on extras like spare Joy-Cons and Pro controllers. So we know what the prices are like and don't get overly excited about shoddy deals where you 'technically' save a fiver by going for a bundle packed with cases and steering wheel attachments that you don't actually want - Amazon Prime Day was rubbish this year for instance.
So when we do ring the deals alert bell and highlight a special offer on Black Friday, right here on this page, then you know it's something we're personally excited about and would consider buying for ourselves or loved ones. Don't worry, you're in good company, we're well aware of the whole buying a Nintendo Switch 'for the kids' scheme to get the console into your living room for your own enjoyment too.
The latest Nintendo Switch deals
Nintendo Switch | £249 at Amazon
If you don't need any games bundled in with your Nintendo Switch, then this is the lowest price we've ever seen the standalone console go for. That being said, you never know, you might be able to get it with a game for this price on Black Friday if you keep your fingers crossed (although that would be an all-time best deal). You can choose the grey or Neon version of the controllers via the same link.
View Deal
Nintendo Switch | Pokémon: Let's Go Pikachu | £291.99 at Amazon
This is a very cheap Nintendo Switch bundle considering you're getting the brand new Pokemon game too.
View Deal
Nintendo Switch | Pokémon: Let's Go Eevee! | £291.99 at Amazon
If you'd prefer the Eevee edition of the new Pokemon game, this this is the Nintendo Switch bundle for you. Pokemon bundles are going to be massive sellers before Christmas, so we wouldn't wait long on deals like this.
View Deal
Nintendo Switch Pokémon: Let's Go, Pikachu! Edition Pack | £339.99 at Amazon
It's about time we had some proper Pokémon games on the Nintendo Switch and this new special edition bundle comes with the upcoming Let's Go, Pikachu! game, a Poké Ball Plus controller and themed Joy-Cons. This has sold out at most stores already! If Amazon runs out, the Nintendo store could still have some stock.
View Deal
Nintendo Switch Pokémon: Let's Go, Eevee! Edition Pack | £339.99 at Amazon
Similar to the deal above, but this version comes with the Let's Go, Eevee! game instead. Otherwise you're getting the same limited edition console and controllers. We'd expect the Pikachu version to sell out first, but this one won't be far behind. Actually, both are proving difficult to find at most stores now. Also available at the Nintendo store if Amazon sells out.
View Deal
Nintendo Switch Super Smash Bros. Ultimate Edition Mario Pack | £339.99 at Nintendo
This excellent UK-exclusive bundle comes with the limited edition console dock and controllers, a carry case, a steelbook for the game and a GameCube-style controller (an essential for any serious Smash Bros fan. Oh and it comes with the new game too of course.
View Deal
Nintendo Switch | Mario Tennis Aces | £299.99 at Currys
This is great Nintendo Switch bundle for multiplayer as it comes with the new Super Mario Tennis. And seeing as the Joy-Con controllers come as a pair, you're able to dive into the two-player action straight away. You're essentially getting the game for half price in this deal.
View Deal
Nintendo Switch | Super Mario Odyssey | £299.99 at Currys
Super Mario Odyssey is an expensive game when bought on its own, so if getting it in a bundle like this will usually save you money. Odyssey is one of the best games on the console, so this is well worth a look. Also available with grey controllers.
View Deal
Nintendo Switch | + 1 game | £299.99 at Argos
Another Argos bundle with multiple games to choose from. This time you've got Lego Super Heroes 2, Cars 3 or Lego Ninjago to choose from. You can opt for the console with grey controllers for the same price if you prefer.
View Deal
Cheapest Nintendo Switch deals
Black Friday Nintendo Switch game deals
Nintendo's first-party published lineup of exclusives is seriously strong and most of them keep their prices way above £40 long after release. Launch title, The Legend of Zelda: Breath of the Wild is still a massive £47 at the time of writing. Other popular picks to look out for from Nintendo are Splatoon 2, Mario Kart 8: Deluxe, Super Mario Odyssey, Super Mario Party and Super Smash Bros.
There will be two new Pokemon games released just before Black Friday too, in the shape of Pokemon Let's Go, Pikachu and Pokemon Let's Go, Eevee. If either of those are two are on your Christmas list, we wouldn't hang about as we expect them to sell out. If you've not bought one by Cyber Monday, we'd at least be sure to pick one up by the end of November in-case there's a case of last-minute panic buying in December - if you've not had a discount by Cyber Monday we don't see one coming for the rest of the year.
Here are a few other Nintendo Switch games we're hoping to see on offer this Black Friday: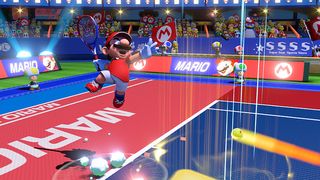 Mario Tennis Aces
Mario Tennis Aces is exactly what it says on the tin - with everyone's favorite plumber and friends trying their hand at tennis. Making use of the Switch's Joy-Con motion controllers, Mario Tennis Aces will take you back to the days of Wii Tennis.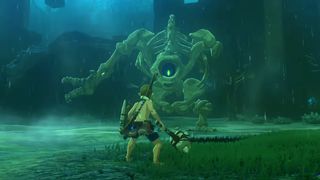 The Legend of Zelda: Breath of the Wild
Breath of the Wild was released last year, but it's still considered the best Nintendo Switch title to date. We didn't see much of a discount on the title last year, so if you've been holding out to give one of the best games of 2017 then your chance to get it at discount could be coming.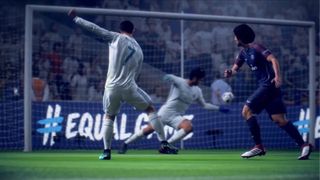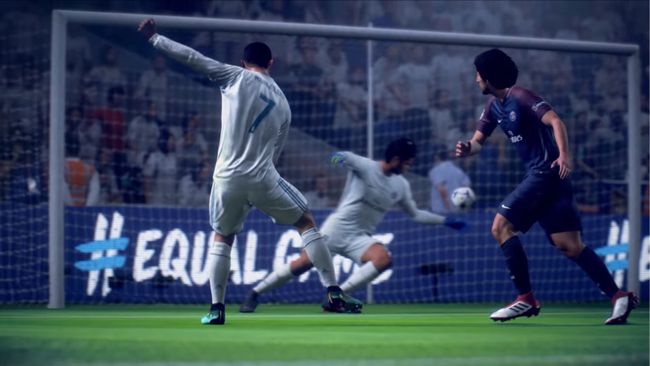 FIFA 19
The latest addition to the FIFA franchise offers minor improvement on its predecessors - with the welcome introduction of the Europa and Champions League - however still manages to keep its title as most-loved football simulator on the planet.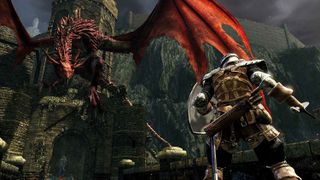 Dark Souls: Remastered
Dark Souls (the second instalment in the legendary Souls series) has a reputation for being one of the most challenging games to date. Originally released in 2012, the title has now been remastered for the Nintendo Switch in stunning high definition at 60fps.
Keep an eye on the indies
Arguably one of the best things about the Nintendo Switch is that it's the perfect platform for third-party indie titles. The benefit of indie titles is that they often take little time to complete (making them great for passing time on your commute) and provide a unique gaming experience you don't tend to get with AAA games.
Although they're not usually as expensive as their AAA cousins, we would love to see a discount this Black Friday on Nintendo Switch indie titles such as turn-based RPG Octopath Traveler, pixelated platformer Celeste and charming farming simulator Stardew Valley.
Can I get any of these games in bundles?
Yes! These games will be in high demand and it'll always be worth checking out any bundles that include these first party titles. Because if they offer the games at a discounted rate, then it's a great chance to save money as we rarely see them come down in price when sold on their own. As a rule, just try to remember the base price of the console on its own is £280 (at best we've seen it drop to £250 with voucher codes) and the games mentioned above generally cost £40-£50.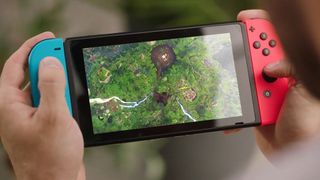 Who usually has the best bundles?
Well, we'll be bringing the best bundles right to you on this page to save you having twenty tabs open on all the usual outlets. Here in the UK, we're actually pretty lucky as far as the gaming scene goes as we have loads of stores all vying for your attention and so many of them seem to go for it around Black Friday (and November in general come to think of it). Compare that to the US and we'd struggle to recommend more than four or five stores that will have decent bundles on offer and the deals over there have been a bit stinky so far in 2018.
Amazon is of course a huge player here and the Lightning Deals will arguably be the best of the lot. You'll need to have your fingers on the buzzers for these deals though as last year on Black Friday its Nintendo Switch lightning deals sold out in less than a minute.
AO.com has come out fighting with gaming deals this year and we expect it to be in the mix. Game has a bit of a rep for sticking close to RRPs (on software especially) and many bundles are a bit meh. However, it does sometimes come up with absolute gold, so we'll be keeping an eye on the old purple monster for sure. Currys and Argos often go big with bundles packed with discounted games too.
John Lewis is more about price-matching rather than coming up with its own bespoke bundles and we're always keen to go with it as the retailer offers a minimum two-year guarantee on electronics for free (compared to the standard 12 months at most other stores). And then there's Zavvi, who don't get up to much the rest of the year, but have had some of the best PS4/Xbox deals of the year on Black Fridays past - maybe this year it'll swing the deals hammer on the Nintendo Switch. Whatever happens though, we'll be keeping our eyes on all these retailers, along with plenty of others to bring you the final answer in Black Friday Nintendo Switch deals.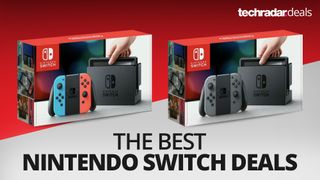 Black Friday Nintendo Switch bundle predictions
Ok, let's do this. What prices do we expect, or really hope, to see Black Friday Nintendo Switch deals go for? Well, let's be optimistic and say we'll get something better than last year's best which was the Mario-red version of the console with Super Mario Odyssey for £280. So one free Triple A game.
We've got our hearts set on something closer to £250 this year, ideally with two Triple A games - so any from that list we mentioned earlier. We've got a few members on the team who'd bite if a deal came along with a Neon red/blue Switch with Zelda and Splatoon 2 for £250 for example.
There will probably be lots of other deals with third-party games (titles not published by Nintendo itself) that could go a touch cheaper, or maybe include more games at once or a mix of third-party and Nintendo titles. FIFA 19, NBA 2K18, Monster Hunter Generations Ultimate, Minecraft, Fortnite and more are prime for discounts and bundles.
You're probably thinking £250 and a couple of games? Isn't that a bit expensive for a console that's been out since March 2017? We completely agree to be honest, but here's the thing; Nintendo hates discounting it's own hardware (just like it's own games) so it's not exactly known for going out of its way to knock money off the RRP or sell large amounts of stock on the cheap to its suppliers.
And the Nintendo Switch has sold really well since launch. It's a natural at retail, it's got the TV ads running all year keeping it in the public's mind for Christmas presents and the portable nature of the console makes it popular over the summer too for taking on holidays or keeping kids quiet in the back of the car. With demand as strong as it is, Nintendo and its retail partners know too well it's going to sell well regardless of whether the bundles really offer any massive discounts.
But we know there will be some treasure, hidden amongst all the bloated bundles and we'll be right there to highlight them for you.