Should you buy a Kindle now or wait until Black Friday?
These are the Kindles most likely to get the best Black Friday deals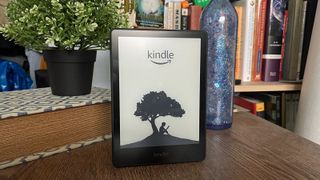 (Image credit: Future)
Black Friday deals are starting to roll in, but if you're looking for a good price on Amazon's Kindle ereaders, then you might want to hold fire before hunting down a Kindle deal.
That's because the best Black Friday Kindle deals tend to take place on Black Friday itself, which is on November 24 this year, as well as Cyber Monday – the more tech-orientated deals event. It's on those days, and the weekend between, that we tend to see all manner of Kindle models get price cuts.
Discounts can slice some $20 / £20 to $50 / £50 off the price of Kindles. That might not sound like a huge amount when compared to some Black Friday deals, but these discounts can equate to some rather healthy savings given most Kindles are reasonably affordable for the functionality they offer.
So we'd suggest that you should wait until Black Friday is closer before getting a Kindle. The next question is what model is right for you?
What Kindle should you buy?
There are a good suite of Kindles to choose from, especially as the ereader brand has been around for some time. But we'd say there are three main models to consider. The standard Kindle, Kindle Paperwhite and Kindle Scribe.
Amazon Kindle
The standard Amazon Kindle 2022 is arguably the best ereader for most people. It has a sharp 6-inch display with a backlight, uses touchscreen navigation, has a long battery life, and is basically an overall delight to use.
This is the Kindle you'll want to take on holidays or use as an ereader for your daily commute. In effect, it's an ereader for almost anyone than we can wholeheartedly recommend.
You can expect prices to dip as low as $74.99 in the US and £64.99 in the UK. A saving of some $25 / £20 should mean you can get a few books to start your Kindle journey with.
Amazon Kindle Paperwhite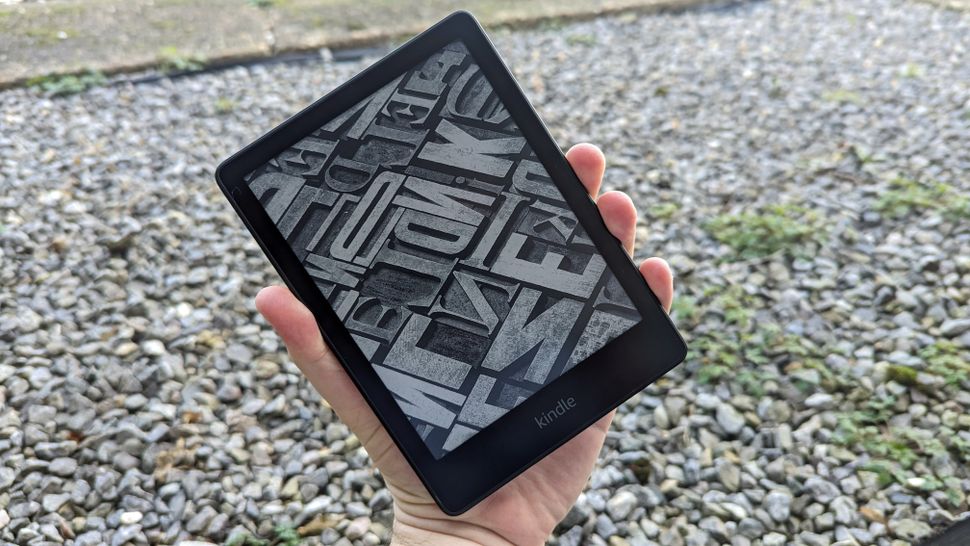 The Kindle Paperwhite is a premium take on the Kindle, offering a display that's more akin to the experience of reading a paperback book – hence the Paperwhite name. It's roughly the same size as the standard Kindle, with a 6-inch display, but packing handy extras like waterproofing and an adjustable warm light to improve reading conditions during day or night.
For people after a few extras, then the Kindle Paperwhite Signature Edition throws in wireless charging, more storage and an auto-adjusting backlight.
At $139.99 / £159.99 it's a good bit pricier than the standard Kindle but offers a better reading experience. So this is the model people who are serious about ereaders should consider.
And Black Friday is the day to hunt it down at a great price, as it's dropped as low as $94.99 in the US for the 8GB model, and £124 for the 16GB model in the UK (there's no 8GB option for British shoppers).
But right now you can score a discount on Paperwhite bundles, which throw in a power adapter and a protective cover, so those are worth checking out below.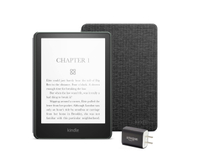 Kindle Paperwhite Essentials Bundle: was $204.97 now $184.97 at Amazon
If you're intending to make your new Paperwhite an everyday companion, then you might want to consider Amazon's Essentials Bundle; which includes a protective cover and a power adapter. We've provided a link to the black fabric cover bundle, but you have a choice of 'Denim' and 'Agave Green'.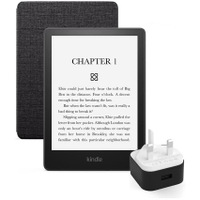 Kindle Paperwhite Essentials Bundle: was £142.97 now £137.97 on Amazon
If you're looking at making your new Paperwhite an everyday companion, then you might want to consider Amazon's Essentials Bundle; which includes a protective cover and a 9W power adapter.
Amazon Kindle Scribe
The Kindle Scribe is both an ereader and a digital notebook, thanks to its large 10.2-inch e-ink display. So not only do you have plenty of space to read the likes of digital magazines, but you can pen notes, diaries, lists, and anything else that comes to mind, courtesy of the bundled-in stylus.
We'd say this Kindle isn't for everyone due to its dual-nature and its price of $339.99 / £339.99. But it's still an impressive device and could even replace your tablet in certain situations. People into journaling should also consider the Kindle Scribe.
Prices can drop as low as $264.99 / £264.99, so we'd definitely suggest waiting until Black Friday or Cyber Monday before taking the plunge on this premium Kindle.
However, much like the Paperwhite, there are currently deals to be had on the Kindle Scribe bundles, so check out the deals boxes below.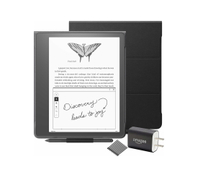 Kindle Scribe Essentials Bundle: was $519.97 now $459.97 at Amazon
If you're a keen note-taker, then this Kindle bundle is the one for you. It comes with the Premium Pen for scribbling on the Kindle's screen, as well as a neat leather folio magnetic cover. It's a pricey bundle even at a discount, but pretty much the ultimate Kindle experience.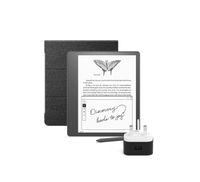 Kindle Scribe Essentials Bundle: was £482.97 now £467.97 at Amazon
The Kindle Scribe Essentials Bundle, combines a Kindle that's great for note taking, along with the Premium Pen and a neat leather folio magnetic cover, as well as a charger. It's a pricey bundle even with money off, but pretty much the ultimate Kindle experience.
Get daily insight, inspiration and deals in your inbox
Get the hottest deals available in your inbox plus news, reviews, opinion, analysis and more from the TechRadar team.
Managing Editor, Mobile Computing
Roland Moore-Colyer a Managing Editor at TechRadar with a focus on phones and tablets, but a general interest in all things tech, especially things with a good story behind them. He can also be found writing about games, computers, and cars when the occasion arrives. And he also supports with the day-to-day running of TechRadar. When not at his desk Roland can be found wandering around London, often with a look of curiosity on his face and a nose for food markets.