Netflix's most-watched movies list this week is hot garbage, watch these 4 films instead
One Netflix movie didn't quite strike it lucky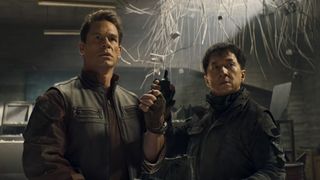 (Image credit: Netflix )
This week's Netflix top 10 movies list has a surprisingly low-rated entry at number one: Jackie Chan's new action flick Hidden Strike. The film debuted on the best streaming service on July 28 but has been called a flop by critics – it has just a 15% Rotten Tomatoes score.
Despite the lacklustre reception, the movie has more than 10 times the views than the second most-watched film of the week: Happiness for Beginners. Again, this romantic comedy doesn't have the best rating and it doesn't get much better with number three on the list – Miraculous: Ladybug & Cat Noir, the Movie.
Although the new documentary Poisoned: The Dirty Truth About Your Food bucks the low scoring trend, there are much better films currently streaming on Netflix that are more worth your time.
We've rounded up four of the best Netflix movies below, one of which has been in the top 10 most-watched movies list for the past three weeks on the trot since its debut. If you don't see anything that interests you though, try checking our new Netflix movies list for more.
They Cloned Tyrone
They Cloned Tyrone is the unusual sci-fi comedy movie that Netflix subscribers can't get enough of right now – it has been one of the most popular movies on the platform since it premiered. This satirical sci-fi mystery is a Stranger Things meets Get Out meets Don't Look Up type movie that is bound to surprise you at every twist and turn.
It's about an unlikely trio that investigate a series of eerie events that end up leading to a big conspiracy that goes all the way to the top. As we pointed out in our exclusive interview with the show's star John Boyega, Netflix breaks every genre rule in the best way possible with They Cloned Tyrone and completely flips cinema stereotypes on their head.
Available to stream on Netflix in the US, UK and Australia.
The Departed
When we ranked every Martin Scorsese movie from worst to best, this wasn't put at the top of the list but that doesn't mean you should ignore The Departed. It's by far one of the best crime dramas around, with top performances from the likes of Jack Nicholson, Matt Damon and Leonardo DiCaprio.
It's similar to classics like Gangs of New York and Training Day in that it blurs the line between organised crime gangs and police forces in a way that will have you questioning who's right and wrong. Centred around an Irish gang, it follows an undercover cop and a mole as they play cat and mouse to find each other out.
Available to stream on Netflix in the US and Australia, and on Channel 4 in the UK.
The Karate Kid
It's always great when classics such as this one get resurfaced on streaming platforms. While it's the 2010 remake that features Jackie Chan as the kung fu sensei, the original 1984 film is the better one out of the two to watch in our opinion – it still holds up today.
The plot is fantastically simple: a teenager learns karate from a martial arts teacher. And this is where the success of the franchise lies and why it has since been rebooted – even with a TV spin-off called Cobra Kai. Classic stories like it and Stand By Me, for instance, have a moral-led narrative behind them that make them timeless.
Available to stream on Netflix in the US and UK, and on Paramount Plus in Australia.
Annihilation
This dystopian sci-fi, which is also psychological thriller, wasn't the most popular movie with audiences, but don't let that dissuade you. Alex Garland's adaptation of a series of books by Jeff VanderMeer is a great reimagining of the story and completely comes to life on screen.
Annihilation stars Natalie Portman as a biologist who leads an expedition into a patch of forest and coastline that has become enveloped by a mysterious other-worldly barrier. The movie is cinematically stunning and tackles themes such as self-identity and environmentalism.
Available to stream on Netflix in the US, UK and Australia.
Get daily insight, inspiration and deals in your inbox
Get the hottest deals available in your inbox plus news, reviews, opinion, analysis and more from the TechRadar team.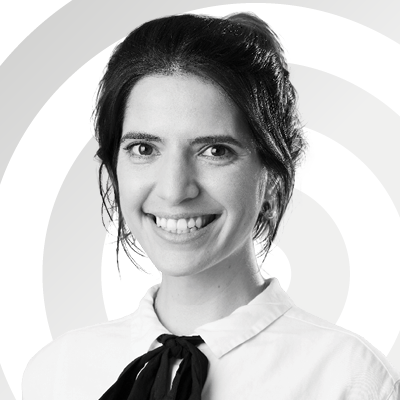 Senior Editor UK, Home Entertainment
Amelia became the Senior Editor for Home Entertainment at TechRadar in the UK in April 2023. With a background of more than eight years in tech and finance publishing, she's now leading our coverage to bring you a fresh perspective on everything to do with TV and audio. When she's not tinkering with the latest gadgets and gizmos in the ever-evolving world of home entertainment, you'll find her watching movies, taking pictures and travelling.