I'm watching Narcos because it's better than Suits and there's nothing on cable TV
Streaming traffickers instead of ambulance chasers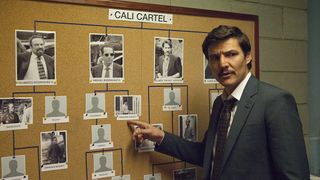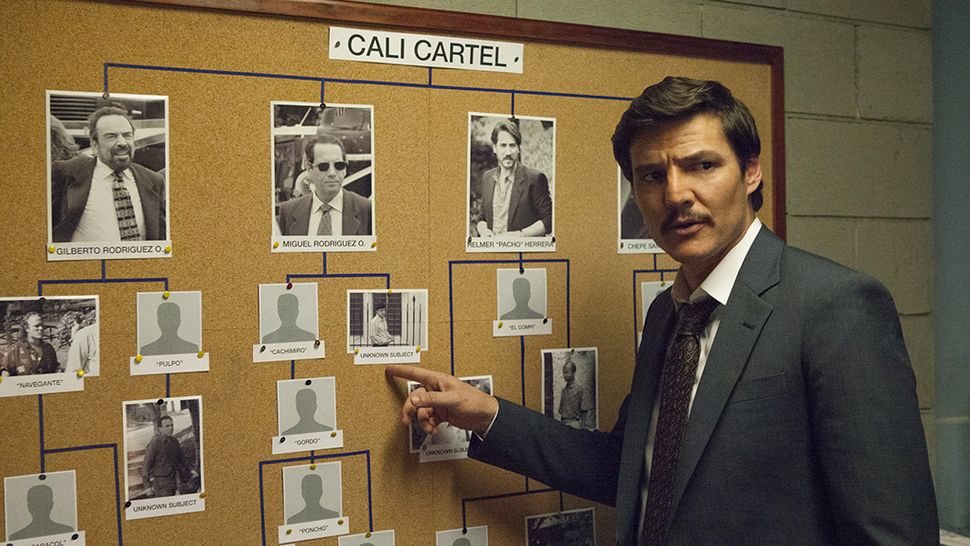 (Image credit: Netflix)
A recent study shows that linear TV viewing has fallen below 50 percent as compared to streaming content and if you read recent headlines, you might think that everyone is, instead, watching Suits on streaming giant Netflix. Not me though, I'm Narcos all the way.
When I read Nielsen's recent study that showed linear TV watching (think broadcast, which I guess could come over cable, air, or satellite) fell for the first time to below 50%, I wasn't surprised. While I often watch broadcast news shows in the morning, our evenings are filled with streaming content.
In fact, when we're struggling to find something to watch, we're invariably switching between our too many streaming subscription options. If we do watch linear TV, it's only on demand, which is essentially like streaming from traditional TV networks. Nielsen's study echoes one from earlier in the year from Morning Consult that found that while 65% of millennials and boomers were still watching linear TV, only 27% of Gen Z adults said they did in the same time frame.
When I talk to young people about shows on traditional broadcast networks, I notice their eyes glazing over. They have no idea what I'm talking about. If someone isn't a star on YouTube or TikTok, they don't exist. And I'm not denigrating those stars, they often deliver highly valuable news, tips, and other information. They are, for all intents and purposes, Gen Z's news and entertainment source.
Suits fail
In any case, none of this news is surprising, but my new television content consumption reality means that when I search for something new to watch, it's never about what shows ABC, NBC, CBS, or Fox in the US have on offer. We always look to the streamers.
Some months ago, I noticed Suits on Peacock. I'd never watched the show during its initial run (2011-to-2019) on USA Network and didn't even tune in when one of its former stars Meghan Markle became a royal. I was curious, though, so I convinced my wife to try it.
When you try a series like this on any streaming platform, you instantly know a few things. It has a fan base that made it worth bringing it to Peacock (initially), and now, as of June 17, Netflix. It's a substantial watch, meaning there are years of episodes and that, if it hooks you, your summer is planned, and, if it lasted nine seasons, it can't be terrible.
My wife and I watched and I found the first episode frantic, amusing, and unexpected. I literally had no idea what the show was about (Hot-shot lawyer takes a fake lawyer under his wing) until I watched the pilot. I liked it but my wife didn't, or, rather, she was unmoved and didn't press, as one normally does when you're hooked, to instantly stream the second episode.
Months later, Suits is having its big streaming and, maybe, cultural moment (could a reboot be far off?).
Pedro to the rescue
As the rest of the world appeared to be tuning into well-dressed Suits, my wife and I traveled, figuratively, to Columbia and the drug cartels.
Unlike Suits, Narcos is a Netflix native. I'm not wildly interested in the history of the drug trade but since The Last of Us on Max, we'd become big Pedro Pascal fans and, yes, my wife instantly noticed his grizzled visage in the show art.
It is a great show. Excellent acting and great characters often based on real-life figures. It's intense, brutal, violent, scary, bold, adult, mostly historically accurate, and sometimes objectionable. Unlike Suits, we watched Episode 1 and the birth of Pablo Escobar's drug-trade ambitions and were instantly hooked. Before the night was over we'd watched three episodes.
Now, there is a problem here. The original Narcos, which launched in 2015, is just three seasons. I've not heard great things about the Pascal-free Narcos: Mexico.
Soon, we'll finish Narcos, but I doubt we'll be joining the Suits parade. When my wife wondered if there was anything lighter to watch, a sort of palate cleanser after a particularly brutal episode of Narcos, I suggested Suits. My wife shook her head and made a face. "I dunno. It just didn't grab me."
Fair enough, but there's no doubt streaming has grabbed us all – for good.
You might also like
Sign up for Black Friday email alerts!
Get the hottest deals available in your inbox plus news, reviews, opinion, analysis and more from the TechRadar team.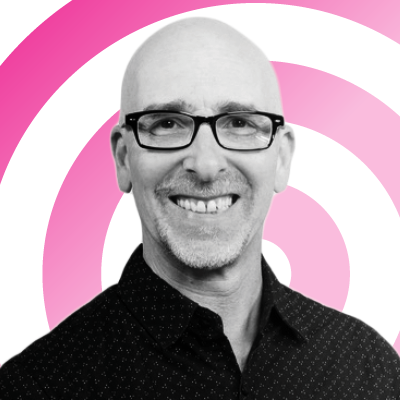 A 35-year industry veteran and award-winning journalist, Lance has covered technology since PCs were the size of suitcases and "on line" meant "waiting." He's a former Lifewire Editor-in-Chief, Mashable Editor-in-Chief, and, before that, Editor in Chief of PCMag.com and Senior Vice President of Content for Ziff Davis, Inc. He also wrote a popular, weekly tech column for Medium called The Upgrade.
Lance Ulanoff makes frequent appearances on national, international, and local news programs including Live with Kelly and Ryan, Fox News, Fox Business, the Today Show, Good Morning America, CNBC, CNN, and the BBC.