Why you can trust TechRadar We spend hours testing every product or service we review, so you can be sure you're buying the best. Find out more about how we test.
Rocking an 8th-generation Intel Kaby Lake Refresh Core i7 processor and Nvidia MX150 GPU, it shouldn't come as a surprise that the Samsung Notebook 9 absolutely aced our benchmarks. What is surprising, however, is the impressive amount of battery life that this laptop has.
Benchmarks
Here's how the Samsung Notebook 9 (15-inch) performed in our suite of benchmark tests:
3DMark Sky Diver: 10,235; Fire Strike: 3,090; Time Spy: 1,102
Cinebench CPU: 539; Graphics: 107 fps
Geekbench 4 Single-Core: 5,020; Multi-Core: 16,006
PCMark 8 Home: 3,623
PCMark 8 Battery Life: 7 hours and 49 minutes
Battery Life (TechRadar movie test): 12 hours and 41 minutes
During our benchmark tests, the Notebook 9 demonstrated that it's able to handle just about any computing task you throw at it within the scope of the average user. Without a 4K display, don't expect to edit 4K media on this machine, but it should render 1080p video and image files beautifully.
The laptop's graphical performance is outstanding, and indicates you should be able to get some casual, basic gaming out of this device as well as beautiful video playback.
That said, we are a bit disappointed by the storage on hand. If a professional or prosumer were to pick up this laptop, they'd fill up that 256GB SSD in no time. Especially for the price, Samsung should have at least 512GB or a hybrid solution – Apple might not, but Dell definitely does.
Battery life
Even in the face of the Samsung Notebook 9's drawbacks, we're still in awe of one key advantage that Samsung's latest 15-inch laptop boasts: its unbelievably long battery life. In fact, this might just be the longest-lasting laptop we've tested, beating both of our benchmarks and outlasting the most power-rich laptops we've seen.
The Samsung Notebook 9 easily outlives the Dell XPS 15 2017, lasting nearly 8 hours in our PCMark 8 battery test, and more than 12 and a half hours in our local video rundown test. However, we can't speak for the 15-inch MacBook Pro 2017.
How did the Samsung Notebook 9 manage to hit these impressive numbers? Well, Samsung massively increased battery capacity this time around – from 10Wh to 17Wh. At the same time, the laptop only features a 1080p display, only resulting in net gains for battery life.
If your needs revolve around everyday performance and reliability, then the Notebook 9 is an excellent option, knowing how long it can last on battery power. Those figures, not even accounting for Windows 10 Battery Saver Mode and turning brightness below 50%, would see you through cross-country as well as some intercontinental flights.
Features and software
While Samsung does include McAfee antivirus in this laptop, it at least developed some fantastic settings control software for its distinct features. For example, the Samsung Settings app can send the laptop into a silent mode, minimizing fan noise by turning on power saving features.
With this app, you can also trigger Outdoor Mode to boost screen brightness to 400 nits rather than 350, as well as switch between maximum performance modes and additional battery saving modes to make the already lengthy battery life last even longer.
The Samsung Notebook 9's software even boasts an HDR mode to make colors pop more in photos and videos, though to our untrained eyes it just seems to make scenes darker and colors a bit more pronounced. Additionally, you can control keyboard backlighting here, even if you can't make it any stronger or change the color.
At any rate, the Samsung Settings app is one of the niftiest pieces of software we've seen pre-loaded onto a laptop in a long time.
Final verdict
In spite of a keyboard that not only has dim backlighting, but is also not punchy enough for our tastes, and some lackluster audio performance as well as an underwhelming storage space, we found that the 15-inch Samsung Notebook 9's merits far outweigh its flaws.
You'll be hard-pressed to find a laptop that performs this well and lasts this long. Of course, that's thanks in large part to a 1080p display in a time when high-resolution options are all but required. Depending on your specific needs and preferences, this could be an excellent laptop for you.
In the name of beefy battery life and versatility in performance, not to mention all the ports we'll ever need in a laptop, the Samsung Notebook 9 is a sensible and appealing pick for most students and general users. You can expect to go far with this laptop – and for longer without having to charge.
Image Credit: TechRadar
Need a better alternative?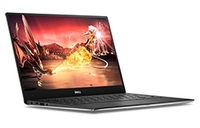 15 best laptops available to buy today
TechRadar has reviewed hundreds of laptops so that we're able to offer you the authoritative buying advice you expect. Whatever you're looking for in a laptop, we've rounded up all the best options in our helpful buying guide so you can decide whether the Notebook 9 really is the best option for you.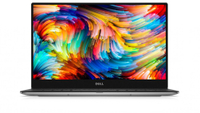 10 best ultrabooks available to buy today
Ultrabooks like the Samsung Notebook 9 are powerful and slim laptops designed for both performance and portability. There are plenty of brilliant options out there, so if you want to have a look at some excellent Samsung Notebook 9 alternatives check out our guide!
Joe Osborne is the Senior Technology Editor at Insider Inc. His role is to leads the technology coverage team for the Business Insider Shopping team, facilitating expert reviews, comprehensive buying guides, snap deals news and more. Previously, Joe was TechRadar's US computing editor, leading reviews of everything from gaming PCs to internal components and accessories. In his spare time, Joe is a renowned Dungeons and Dragons dungeon master – and arguably the nicest man in tech.