We've struggled to sum up the iPad Pro 11 for so many reasons – but the main one is that we can't see this as a tablet Apple is aiming at the general consumer.
Scoring it was therefore difficult – we feel that it's nearly 5/5 for the professional user, but closer to 4/5 for the average user.
Think about the cost to start with: $949 / £919 / AU$1449 for the 256GB version, $129 / £199 / AU$199 for the Pencil and $179 / £179 / AU$269 for the keyboard – and perhaps another slug of cash to get yourself a decent pair of Bluetooth headphones.
All that together will cost you nearly $1,500 – and for a tablet that we can't say you'd be able to use as your main laptop.
There's so much power kicking around in this iPad, and if you're capable of using it in the spirit in which it was created, and harnessing that power, then you'll likely get a lot of joy out of your new tablet.
But you are spending a lot of cash to get that power, so unless your job requires you to have a device that offers power and high performance on the go (or you're thinking of taking up some sort of creative career or serious hobby) then you'll be wasting your money on this new tablet.
And if you're looking for a true laptop experience, the iPad Pro 11 isn't going to be it; it's a secondary device to add to your arsenal. We also wish that some of the apps were better optimized before launch, as it diminishes the overall quality of the iPad if you're not able to use it to its full potential.
There's a solution for just about anything if you look hard enough on the App Store, and the iPad Pro can do 90% of most tasks well, but it's that final 10% that you'll wish you had a traditional computer for – and if you're a professional you'll absolutely have to have a larger machine as well.
Who's it for?
Well, this should be easy. The clue is in the iPad Pro 11's name: the professional part is the key focus.
However, we don't buy that Apple is only intending this for use by those employed in the creative and related industries, as when the new MacBook Pro was launched it was done so quietly, and pitched towards those who need power in their day to day work. By contrast the new iPad Pro was launched to great fanfare by Tim Cook alongside the new Macbook, positioning them side-by-side.
The iPad Pro 11 has a great speaker and screen combo, and that's also going to attract the average user who might also be looking to drop the laptop for web browsing and document editing.
You'll probably be able to get through most of the tasks you need on the iPad without an issue, but you'll need to be okay with paying for it (especially as most will also want the Smart Keyboard and new Pencil to get the most out of their device).
For the professional creative who wants a powerful second device, the iPad Pro 11 is a strong choice, and should be an easy sell to your IT buying department.
If you're just an average user wanting something new and shiny, you'll have a very, very strong tablet in your hands, one that's remarkably capable and which has been upgraded and enhanced in a number of ways by Apple – just be ready to pay for it.
Should I buy it?
This might come as a surprise, but we're not sure that you should... at least not now. There's a few things that irk that can't be changed: not being able to use the old Apple Pencil and the lack of headphone jack are two elements that you'll baulk at (unless in the latter case you've got a pair of Airpods or Bluetooth headphones).
There are also bugs in the system that are quite un-Apple – the Pencil not syncing all the time, certain apps freezing, and video apps like Netflix not being optimized for the larger screen (presumably for now).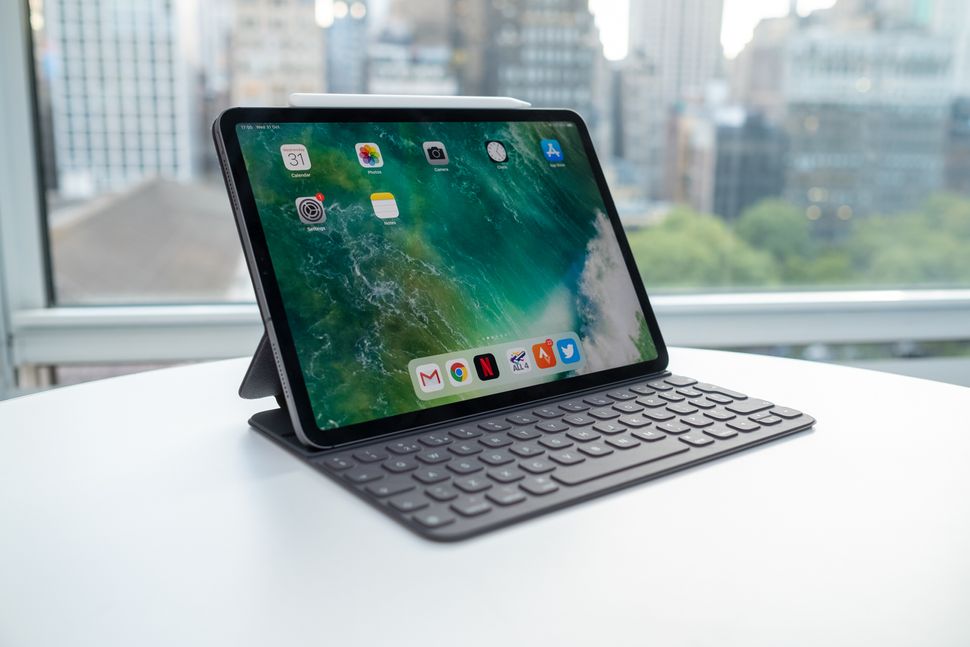 Then there's the issue of cost and – once again – if you're not going to use the raw power on offer here, or aren't desperate for the great speaker quality, then the new iPad 9.7, launched in 2018, will be more than good enough.
It even supports the original (and cheaper) Apple Pencil if you like to do a bit of sketching, and remember that the new and old Pencils offer the same level of functionality. You'll may also like the rounder edges, as the flat sides of the new iPad Pro 11 aren't going to be to everyone's tastes.
However, if you're someone that's looking first and foremost for a powerful device, one that can run roughshod over most tasks, then we'd say grab the new iPad and spec it out to your (or better still your company's) heart's content.
First reviewed November 2018
Not sure this is the tablet for you? Try these options instead...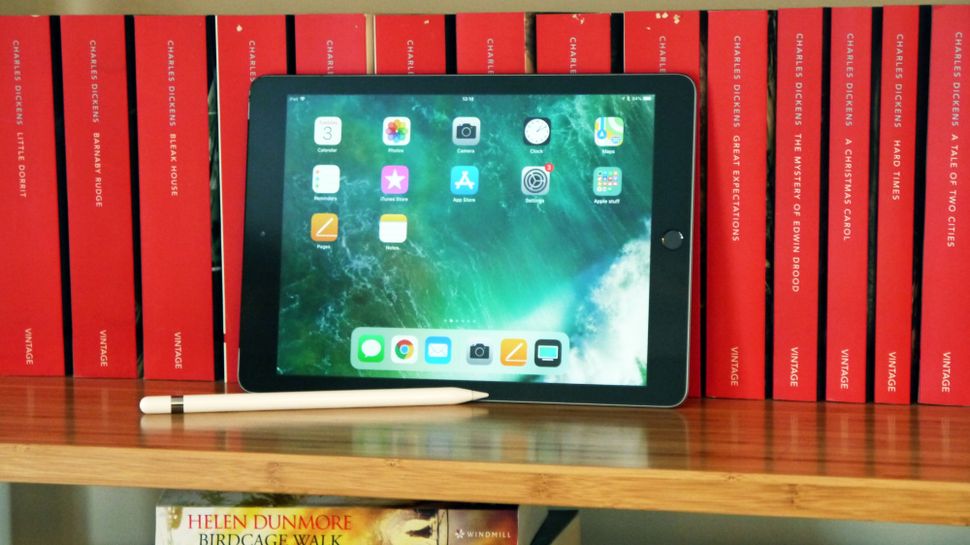 New iPad 9.7
If you're just after a new iPad and don't really need all that extra power, consider the iPad 9.7, launched the same year. It's running the latest version of iOS and has Pencil support, and, while lacking the improved screen and louder speakers of the Pro, can happily do most of the tasks most of us want a tablet to do.
iPad Pro 12.9 (2018)
Then again, if you want to spend a bit more and get the very best tablet that Apple has made, then the iPad Pro 12.9, launched alongside the 11-inch version, is a sublime choice. The bigger display, while less portable, gives an even more immersive feeling, and is definitely worth checking out.
Samsung Galaxy Tab S4
It might be sacrilege to suggest an Android tablet here, but the Galaxy Tab S4 is one of the best in its class – partly because of the excellent screen quality courtesy of Samsung's AMOLED display, and the fact that it comes with an S Pen stylus and can offer a full desktop experience through an HDMI connection.
It's also fairly cheap in comparison – but doesn't offer the raw power of the iPad Pro.
Microsoft Surface Pro 6
The other side of the 'alternative operating system coin' is the Surface Pro – it's a very powerful tablet, offers a desktop-class experience and the same 2-in-1 experience, with detachable keyboard and stylus.
However, it's actually a touch more expensive than the iPad Pro, although you can spec it pretty much to your tastes – if you need an actual computing experience, this is the way to go.