Why you can trust TechRadar We spend hours testing every product or service we review, so you can be sure you're buying the best. Find out more about how we test.
Despite all our years in the laptop reviewing game, when we get a gaming laptop with AMD hardware that's a lot cheaper than its Intel and Nvidia-toting competitors, we always hope that we'll see performance that at least comes close to rivalling more expensive laptops.
Benchmarks
Here is how the Asus TUF Gaming FX505DY fared in our suite of benchmark tests:
3DMark Sky Diver: 16,092; Fire Strike: 5,500; Time Spy: 1,871
Cinebench CPU: 747; Graphics: 80.70 fps
Geekbench 4 Single-Core: 3,971; Multi-Core: 12,692
PCMark 8 Home: 3,720
PCMark 8 Battery Life: 2 hours 49 minutes
Battery Life (TechRadar movie test): 4 hours and 28 minutes
Shadow of the Tomb Raider: 48 fps; (1080p, Lowest): 25 fps (1080p, Highest)
Total War: Warhammer II: 30.3 fps; (1080p, Low); 18 fps (1080p, Ultra)
Sadly, the Asus TUF Gaming FX505DY isn't that laptop. It has a distinctly budget performance that belies its price. This is not a smooth and slick experience, with Windows 10 often feeling a bit laggy when opening up programs and switching settings.
But, a budget gaming laptop that performs like a budget laptop isn't that much of a bad thing. It's certainly better than an expensive laptop performing like a budget laptop, and we've seen our share of those.
This is a bit disappointing none the less. Looking at the benchmark results first of all, you can see that the AMD Ryzen 5 2550H processor and AMD Radeon RX 560X with 4GB of VRAM aren't amazing performers. We recently reviewed the Medion Erazer X6805, a budget laptop that's not much more expensive at £900 (around $1,150, AU$1,600) and comes with an Intel Core i5-8300H processor and Nvidia GeForce GTX 1060 graphics card with 6GB GDDR5.
In benchmarks from 3DMark, along with gaming benchmarks, the Medion positively smokes the Asus TUF Gaming FX505DY. While the Asus TUF Gaming FX505DY can just about muster 30 frames per second (fps) on low settings in Total War: Warhammer II, the Medion manages 101 fps. And while the Medion falls short of a steady 60 fps at ultra settings (reaching 57 fps instead), the Asus TUF Gaming FX505DY offers up a frankly unplayable 18 fps.
This poor performance led us to checking out the Asus TUF Gaming FX505DY's settings to make sure everything was as it should be. Windows 10's power profile was set to High, and the Asus Armoury software was set to 'Turbo'. And, still the Asus TUF Gaming FX505DY performed poorly.
These results are more in line with the Surface Book 2, which has a GTX 1050 graphics card. However, no one really buys the Surface Book 2 as a gaming laptop, so any gaming performance there is a bonus. Not so with the Asus TUF Gaming FX505DY.
So, modern, graphically-intensive games are out of the question, unless you seriously lower both the settings and your expectations. The Asus TUF Gaming FX505DY's display is capable of up to 120Hz refresh rates, but that's not going to be troubled by the limited performance of the laptop.
So, is it a complete write-off? Perhaps not, due to a couple of things. First of all, let's remember that at this price point, the Asus TUF Gaming FX505DY remains a lot cheaper than many other gaming laptops.
Secondly, it's not aimed at hardcore gamers that want to play the latest games at high frame rates. For those people, they will need to buy a more expensive machine.
But, what about people playing competitive, online games such as League of Legends, Overwatch and World of Warcraft? These games don't need as much demanding hardware, and if you're playing competitively, high frame rates are more important than graphical effects and high resolutions. So, if you're an esports player, and don't mind lowering the settings, that high refresh rate will certainly come in useful, along with the robust design and low price point.
In our real-world tests, with the settings set low, the Asus TUF Gaming FX505DY performed fine with older games, or ones that aren't graphically intensive. And, if you whack down the settings low enough, you can get a decent score. For example, with Shadow of the Tomb Raider, which is a pretty recent game that's graphically intensive, if you set the presets to 'Lowest', you can game at a perfectly playable 47 fps (or there about). It makes the game look like a PS3/Xbox 360-era game in some ways, but it is playable.
The fact that the Asus TUF Gaming FX505DY did better in the graphically-intensive Shadow of the Tomb Raider compared to the CPU-intensive Total War: Warhammer II suggests that the AMD Ryzen 5 3550H processor might be holding this laptop back – more so than its graphics card.
One thing we should point out is that this thing gets noisy when you play games. In its promotional materials for the TUF Gaming FX505DY, Asus has made a big deal over its 'HyperCool' technology, which includes Anti-Dust Cooling and a powerful dual-fan design. While this may work well to keep the laptop cool – it certainly didn't show any signs of overheating – it does mean you have to put up with the fans whirring during gameplay.
Battery life
Gaming laptops are renowned for having short battery life – after all, the powerful gaming components they use need a lot of juice to run, which shortens the amount of time they can run without being plugged in.
With the smaller screen size and lower powered CPU and GPU, you may have hoped that the Asus TUF Gaming FX505DY would fare better in this regard. Sadly not, though.
In our own battery life tests, which runs a looped 1080p video with the screen brightness set to 50%, the Asus TUF Gaming FX505DY lasted only two hours and 29 minutes. We were shocked at this poor result, so ran it again, which returned similar results. We contacted Asus and got a second machine in, and this time it performed better at four hours and 28 minutes.
With the PCMark 8 Battery life test, which emulates regular tasks such as web browsing, video calls and word processing, the laptop just inched over 2 hours and 49 minutes before turning off - the results were the same on both Asus TUF Gaming FX505DY laptops we tried.
Even by gaming laptop standard, this is short. With a smaller body, the Asus TUF Gaming FX505DY has to make do with a smaller battery as well.
Remember, these are for relatively non-intensive tasks. You can forget about playing games for any decent amount of time on battery.
Final verdict
Just how much you like the Asus TUF Gaming FX505DY will depend on your expectations. This is a cheap gaming laptop – by gaming laptop standards – that's best used for online competitive games where high frame rates are more important than graphics.
If you play older games, or games with the graphical settings set to low, then you'll like the inclusion of the high refresh rate screen. Plus, the compact yet rugged design makes it a great choice for carrying around with you to competitions and tournaments.
But, the TUF Gaming FX505DY is woefully underpowered for playing modern games with high graphical settings. You're going to have to splash out on a more expensive laptop for that. However, there are budget gaming laptops out there with GTX 1060 graphics cards that are not that much more expensive, but run rings around the Asus TUF Gaming FX505DY when it comes to performance.
Battery life is also very short. So, while the Asus TUF Gaming FX505DY does some things right – we like its use of AMD tech as an alternative to Intel and Nvidia, its rugged design, slim bezels and low price – you'll need to think carefully about what you want from a gaming laptop before you get too tempted by the Asus TUF Gaming FX505DY's relatively low price.
Image Credit: TechRadar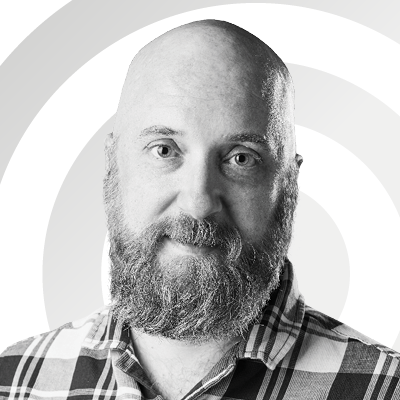 Managing Editor, Core Tech
Matt is TechRadar's Managing Editor for Core Tech, looking after computing and mobile technology. Having written for a number of publications such as PC Plus, PC Format, T3 and Linux Format, there's no aspect of technology that Matt isn't passionate about, especially computing and PC gaming. Ever since he got an Amiga A500+ for Christmas in 1991, he's loved using (and playing on) computers, and will talk endlessly about how The Secret of Monkey Island is the best game ever made.