Samsung all but confirms this major Galaxy Z Fold 5 and Z Flip 5 design rumor
Slimming down for the Fold and Flip 5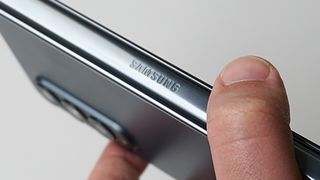 (Image credit: Future | Alex Walker-Todd)
Update: Samsung's new devices are now official, and you can now check out our hands-on Samsung Galaxy Z Fold 5 review and hands-on Samsung Galaxy Z Flip 5 review for our early impressions of these devices, and our early Samsung Galaxy Watch 6 review and early Samsung Watch 6 Classic review for our initial verdicts of the wearables after our time with them so far.
We've also got our hands-on Samsung Galaxy Tab S9 review and initial Samsung Galaxy Tab S9 Ultra review, for our first impressions of the tablets.
While we already have a pretty clear picture of what Samsung's next foldables – the expected Galaxy Z Fold 5 and Z Flip 5 – are likely to offer, the company's TM Roh has confirmed at least one previously rumored trait ahead of their official launch at the next Samsung Unpacked on July 26.
In an official Samsung blog post titled 'Unpacking the Designs and Innovations Inspired by You', shared on July 18, Roh speaks on his experiences adjusting to his new (as of 2020) role heading up Samsung's Mobile Experience business and the additional responsibility of leading their Corporate Design Center, which he took charge of in 2022.
Roh states that the company places a design emphasis on making its products "essential, innovative, and harmonious," before turning to talk more pointedly about the Samsung's endeavours in the foldables space, which it's generally had the run of over the last few years, with little meaningful opposition.
"We've raised the standards for foldable smartphone ergonomics. A difference of [a] millimeter in a device's thickness may not sound like a big change, but every gram and millimeter in a foldable device requires an engineering breakthrough. It demands craftsmanship with passion. When done well, the benefit to users is huge. That's why we've innovated to make our latest foldables slimmer and lighter than our previous generations."
In a vacuum, that last line might not imply much; "latest foldables" could be taken to mean the company's current Samsung Galaxy Z Fold 4 and Z Flip 4. However, in the original blog post, this text is a hyperlink to the pre-order page that Samsung launched a few weeks back, letting eager fans register their interest for the company's next foldables; thought to be the Z Fold 5 and Flip 5.
As such, Roh seemingly confirms what rumored specs for the next Flip and Fold have suggested for a while now – Samsung has managed to slim down this year's new foldable offerings beyond what any previous entries in the series have offered.
Foldables on a diet
Currently, the lightest Fold is the Z Fold 4 (at 263g), while the title of lightest Flip actually spans all three models prior to the Z Flip 4, which each weighed 183g (the Flip 4 clocks in at 187g).
As for thickness, the Fold 4 and Flip 4 share the crown for their respective form factors, at 6.3mm (when open) and 14.2mm to 15.8mm (when closed) in the case of the Fold, and 6.9mm (when open) and 15.9mm to 17.1mm (when closed) in the case of the Flip. This is thanks to their wedge-shaped profiles.
Previously, tipster IceUniverse claimed that the Galaxy Z Fold 5 will weigh in at 254g – that's 9g less than Samsung's current-lightest Fold – while the device's dimensions when open give it a reported thickness of just 6.1mm, along with a closed thickness of 13.4mm; significantly more svelte than its direct predecessor, not least because it's expected to be able to fold flat – a first for the series.
The same flat-folding hinge design is expected for the next Flip too, but we're yet to hear of specific numbers for the rumored foldable's thickness and weight. Thankfully, we don't have long left to speculate, but we do now know, at least, that it'll be lighter and thinner than the Flip 4.
Get daily insight, inspiration and deals in your inbox
Get the hottest deals available in your inbox plus news, reviews, opinion, analysis and more from the TechRadar team.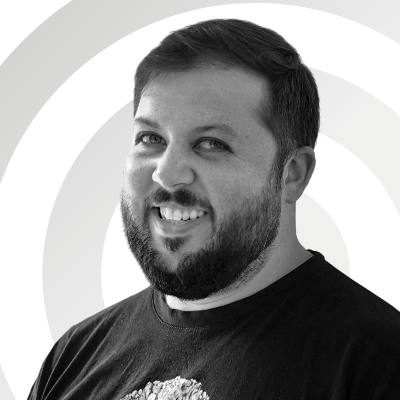 Alex joined as TechRadar's Senior Phones Editor in June 2022, but brings over a decade's worth of experience to the role, with an expertise in smartphones, tablets and wearables. He's covered keynotes hosted by the biggest brands and attended the launches for some of the most influential mobile products of the last few years. His experience was amassed at some of the most reputable consumer technology publications out there, including GSMArena, TechAdvisor and Trusted Reviews.