Samsung Galaxy Watch 6 Classic lives up to its name. It's big and bold as a classic wearable should be but the 47mm model we tested is almost too big and heavy. It's a great sleep companion if you don't mind not sleeping. A least the looks, sensors, and overall operation are top-notch. It even has surprisingly good battery life. Is the bezel and this size necessary? No. Would we recommend the smaller, lighter 43mm model? Probably.
Pros
+

Big, bold elegant looks

+

We welcome the return of the superfluous bezel

+

Wear OS 4 and One UI Watch 5
Cons
-

Same battery sizes as regular Watch 6 models, despite being larger overall

-

Heavy and over-sized
Why you can trust TechRadar We spend hours testing every product or service we review, so you can be sure you're buying the best. Find out more about how we test.
Samsung Galaxy Watch 6 Classic: one minute review
Unveiled at Samsung Unpacked 2023, the Samsung Galaxy Watch 6 Classic was overshadowed by those new foldables (the Galaxy Z Fold 5 and Galaxy Z Flip 5) and probably didn't get all the love it deserves. This bold, big-faced WearOS smartwatch is as adept at delivering you the time, weather, and alerts as it is tracking your activities, workouts, and overall health in a way few wearables have attempted before.
This is a statement watch that offers a massive 37.3mm screen and the return of the rotatable bezel. As an old-school watch collector, I love the look of the bezel, even as I acknowledge that there is no practical reason for it to exist. The touch screen lets you swipe through modes, apps, and notifications. The action of turning the physical rotating dial does the same thing.
You don't buy the large Samsung Galaxy 6 Classic for extra features or even more battery life. They're all the same as the standard Galaxy Watch 6. This is about a love of big watches and the enjoyment of other people noticing the big, bright smartwatch on your wrist.
Samsung has packed the 59g (the 43mm Classic weighs just 33.3g) with features and sensors. It can track your activity, heartbeat, ECG, and temperature, and analyze your body composition and sleep habits, although good luck wearing such an obtrusive watch in your sleep. Otherwise, it's a perfect companion for your best Samsung Galaxy Phone. I tested it with the new Samsung Galaxy Z Fold 5; while it delivers notifications from the phone to the watch, at other times you can start your journey on the watch and have it open on the phone.
It's a tough watch, ready to go for a swim and take a drop on the floor. Battery life improved over a series of days to the point where I could finally wear it, sleep with it, and then keep wearing it the next day without having to charge it until midday. That impressive battery might be due, in part, to the new Exynos W930 chipset, which might be doing some better power management, even with the giant always-on display. It certainly makes it a good performer, as the watch is peppy and responsive.
I don't love the size but that may be a personal preference. It'll be hard to find a better really-big WearOS smartwatch than this one.
Samsung Galaxy Watch 6 Classic: Specifications
Swipe to scroll horizontally
| | | |
| --- | --- | --- |
| Component | Samsung Galaxy Watch 6 Classic (43mm) | Samsung Galaxy Watch 6 Classic (47mm) |
| Dimensions | 42.5 x 42.5 x 10.9 mm | 46.5 x 46.5 x 10.9 mm |
| Weight | 52g | 59g |
| Display | 1.3-inch, 432 x 432 px super AMOLED | 1.5-inch, 480 x 480 px super AMOLED |
| Case/Bezel | Stainless steel | Stainless steel |
| GPS | GPS, GLONASS, BEIDOU, Galileo | GPS, GLONASS, BEIDOU, Galileo |
| Battery | Up to 40 hours | Up to 40 hours |
| Connection | Bluetooth 5.3, Wi-Fi, LTE | Bluetooth 5.3, Wi-Fi, LTE |
| Water-resistant | 5ATM+IP68 | 5ATM+IP68 |
Samsung Galaxy Watch 6 Classic: Price and availability
The Samsung Galaxy Watch 6 Classic debuted during Samsung Unpacked on July 26, alongside the Watch 6, the Tab S9 series, the Samsung Galaxy Z Fold 5, and the Samsung Galaxy Z Flip 5 phones.
In the US, we have prices for the Bluetooth-only Watch 6 Classic models, which costs $399.99 for the 43mm model, and $429.99 for the 47mm model. The LTE-enabled watches, which do not require a smartphone to access the internet, cost a little extra: $449.99 for the 43mm model, and $479.99 for the 47mm.
In the UK, prices start at £369 for the Bluetooth-only 43mm model and £429 for the 43mm LTE option. The 47mm size costs £399 for Bluetooth-only and £459 for the LTE-capable watch.
Australian Samsung users can expect to pay AU$699 for the 43mm Bluetooth-only watch, AU$799 for a 43mm LTE-capable model, AU$749 for 47mm Bluetooth-only option, and AU $849 for a 47mm LTE-capable watch.
Remember, all the prices above are for the Watch 6 Classic: for the standard Watch 6 prices, you'll need to check out our Samsung Galaxy Watch 6 review.
Value score: 4/5
Samsung Galaxy Watch 6 Classic: Design
Larger 47mm sizes
Rotating bezel looks great
Stylish and bold
I have drawers full of classic analog, windup watches, and the Samsung Galaxy Watch 6 Classic would look at home next to any of them. Even though a lot of smartwatch designs started as variations of traditional watch themes including crowns and complications, they have over time moved away from that. Even Samsung's baseline Galaxy Watch 6 has shed many of the analog watch accouterments in favor of sleek clean lines and a perfectly flat watch face.
The Galaxy Watch 6 Classic, though, goes in a different direction, adopting the retro look of a beefy analog windup. Separating the watch's two main, customizable buttons, for example, is an island of metal that serves no functional purpose but is clearly a callback to watch designs of old. Then there's the bezel. Early Samsung smartwatches had it but it was gone in Galaxy Watch 5. Now our knurled, rotatable friend is back, and it has control of the watch features.
You can turn it counterclockwise to see notifications or the right to access key watch features like exercise modes. Once inside each feature, the bezel can walk you through app controls and settings. More on this in my software section.
Samsung redesigned the watch band release and now uses an on-band button to retract the pins so you can pull off the band. I found the button a bit confusing because there's no physical indication that you can freely remove the band, you just have to press and pull.
On the curved back are sensors to track your heart, ECG, and temperature. It also has a barometer, gyroscope, and light sensor. This is a big watch, measuring 47mm: 46.5 x 46.5 x 10.9 mm, and weighing 59g. To put that in perspective. the smaller 40mm Galaxy Watch 6 weighs just 28.7g, and for comparison, the 45mm Apple Watch 8 weighs 51.5g with GPS and cellular support. You can check out our Samsung Galaxy Watch 6 vs Apple Watch 8 comparison piece for more info there.
With IP68 and military-spec ratings for withstanding dips, shocks, drops, and wide temperature variations, the smartwatch is ready for a dive (50 meters for 10 minutes) and a climb up your nearest mountain. I didn't go climbing but did dunk the smartwatch in some water, after which it was no worse for the wear.
Design-wise, this is a watch to get you noticed. Subtlety is discarded for a readable-at-a-distance watch face and an aggressive design. If you're already wearing a large watch, the Galaxy Watch 6 Classic might be a perfect fit.
Design score: 4/5
Samsung Galaxy Watch 6 Classic: Display
Perfectly round
Big and bold
Sharp, colorful, and bright
Samsung fitted the Galaxy Watch 6 Classic with a big, 1.5-inch AMOLED, Always-On display. The round screen is beautiful to look at and quite sharp thanks to a 480x480 resolution, which, in one way, beats our Apple Watch 8's 396 by 484 pixels.
As a touch screen, it's fast and responsive. Plus, it's well-protected under a Sapphire crystal cover.
Display score: 4.5/5
Samsung Galaxy Watch 6 Classic: Software and key features
Improved Sleep features
Custom Workouts
Comprehensive heart health information
While email, meeting, weather, and other app notifications are table stakes for most smartwatches, companies like Samsung are still innovating on wearable health, wellness, and fitness features.
The Samsung Galaxy Watch 6 Classic is packed with features that track all manner of your physical well-being. On the fitness front, Samsung manages to be somewhat more proactive than Apple. I wore both the Apple Watch 8 and Samsung Galaxy Watch 6 classic whenever I went for a walk. Both watches can detect when I'm engaged in physical activity, but only the Galaxy Watch would automatically begin tracking the walk without any intervention from me and end it when I stopped, again without me having to tap the screen or hit a button. I loved this.
Samsung has most of the fitness routines covered including running, walking, cycling, hiking, swimming (indoor and out), treadmill, exercise bike, circuit training, weight machines, and other. For my free weights, pushups, and pullups, I tended to use "other." While Samsung doesn't have a studio full of trainers, a la Apple's Fitness Plus, it does offer an on-watch running trainer. I'm not a runner, so I didn't try this out.
There's also passive activity tracking that looks at steps, time spent, and calories burned. Instead of closing rings as you do on an Apple Watch, you're closing colorful heart-shaped bands. Like the Apple Watch, the Samsung Galaxy Watch 6 Classic (and its siblings) will remind you to stand up and get moving and will cheer you when you've done so.
The watch can even assess your body composition, which is something I've never done before. You enter details like your height and weight and then awkwardly carefully place your middle and ring fingers against the watch's two buttons without touching your arm. This is so it can send a low-power electrical current through your body to measure your bone, fat and muscle mass, just like one of the best smart scales. The process is called bioelectric impedance analysis, and it's awkward but works.
The watch guides you to stay still and extend your arms so your armpits are open. I know, it's all a bit weird. Sometimes, it didn't work, and the watch recommended I moisturize my fingers.
Image 1 of 5
When it works, though, you get some fascinating insights. I found that, according to the watch, I have 66.6 lbs of muscle, 28.2 lbs of fat mass, and 92.6 pounds of body water, and my BMI is 21.5 which was dead center in the green zone (my body fat was in the lower end of the green zone, yay me).
Samsung also enhanced Sleep tracking with deeper info, temperature, and snoring monitoring. The latter, though, requires you to keep your phone nearby as it uses those mics to pick up the snoring sounds.
To be clear, I hate wearing watches to track my sleep habits, None of them are comfortable but the 47mm Samsung Galaxy Watch 6 Classic is a true edge case. Throughout the night, I would wake up, feeling the uncomfortable pressure on my wrist, usually because my hand was under my pillow and my head was pressing down on the pillow and the watch underneath.
Still, I wore it for a few nights. The first time, the battery still seemed to be adjusting and it ran out of power before morning. The second time, it effectively tracked all my sleeping patterns (I have so little deep sleep) but I forgot my phone, so it missed my snoring. By the third night, I had everything in place, it got my light, deep, and REM sleep, my blood oxygen levels which vary widely through the night, and even my temperature range. Oddly, it also said I hadn't snored at all. My wife often complains about my snoring, so I find this surprising. I have not done the sleep tracking often enough to acquire a sleep animal designation from Samsung. Not sure why I would care about that anyway.
I did use the watch to check my ECG, which always came up normal, and to see my heart rate hold steady in the low 60s.
Overall, I really like the WearOS 4, OneUI 5 interface. It's clean, clear, colorful, and makes sense. I had no trouble navigating to find my information, track my activities, or read and react to notifications. I can also use Samsung's rich Wear app to manage all my watch's settings and features, including choosing from among an extensive collection of watch faces that include graphical and animated treatments, faces devoted to health and information, your photos, and classic watch style faces.
Software and features score: 4.5/5
Samsung Galaxy Watch 6 Classic: Performance and battery life
The Samsung Galaxy Watch Classic 6's new Exynos W930 dual-core 1.4GHz processor is more than enough juice for this wearable. Every on-watch action is instantaneous and a pleasure to use. More importantly, the mobile CPU seems to manage the watch's processing needs while not sapping battery life.
Samsung rates the watch for up to 30-hour battery life with the Always On display on. With it off, it jumps to a rated 40 hours. In my testing, early disappointment gave way to satisfaction and eventually glee. In the first day or so, the Watch barely made it through a day, By the end of a week, it was always at least a day or more, which, as I mentioned earlier made it well-equipped to go from a day of wear to my bed for sleep tracking.
It can when you need it to charge quickly on the included charger (adapter not included).
Performance and battery life score: 5/5
Samsung Galaxy Watch 6 Classic: verdict
If you want everything the Samsung Galaxy Watch 6 offers but in a much bigger and maybe more traditional-looking package, the 47 mm Galaxy Watch 6 Classic is for you. Otherwise, you can choose from among the Galaxy Watch 6's 40 and 43mm sizes (even the smaller 43mm Classic) and spend less and have something lighter, smaller, and less obtrusive on your wrist. All of them share the same features and battery life, so the choice ultimately comes down to fashion and the flexibility of your pocketbook.
For some, the rotating bezel is a defining and desirable feature. I know I like it but also understand that I don't need it to use the watch.
Aside from the size and weight, I enjoyed wearing this smartwatch. It's full of useful fitness and health features and did a nice job of managing my notifications. The Always On display is excellent: bright when you lift your hand, but just illuminated enough to read at a glance.
Battery life is, in my experience, excellent, as is performance.
Samsung Galaxy Watch 6 Classic: Scorecard
Swipe to scroll horizontally
Samsung Galaxy Watch 6 Classic: Scorecard

| | | |
| --- | --- | --- |
| Category | Comment | Score |
| Value | A good price for all you get | 4/5 |
| Design | Attractive but big and heavy | 4/5 |
| Display | Large, round and gorgeous | 4.5/5 |
| Software and Features | Great interface and a ton of useful features across information, health, and fitness | 4.5/5 |
| Performance and Battery | Fast, responsive and great battery life | 5/5 |
Samsung Galaxy Watch 6 Classic: Should I buy?
Buy it if...
You're into tracking all aspects of your health
This watch covers all the health-tracking basics plus a whole lot more.
You like a classic look
The Samsung Galaxy Watch 6 Classic has old-school analog watch looks, and the bezel is fun and can be useful.
You want the biggest watch
47 mm is a monster smartwatch with a very big screen.
Don't buy it if...
You have small or sensitive wrists
This is a big, fat, heavy smartwatch.
You're on a budget
You can get all the same features (even the same battery life) with a smaller, cheaper Galaxy Watch 6.
Samsung Galaxy Watch 6 Classic: Also consider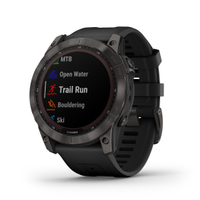 Garmin Fenix 7 Pro
The same great watch but slightly cheaper, without the improved AMOLED screen.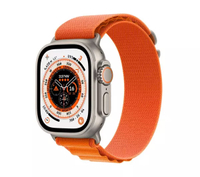 Apple Watch Ultra
Apple's offering to the outdoor watch space is incredible in every way, apart from that lower battery life.
First reviewed: August 2023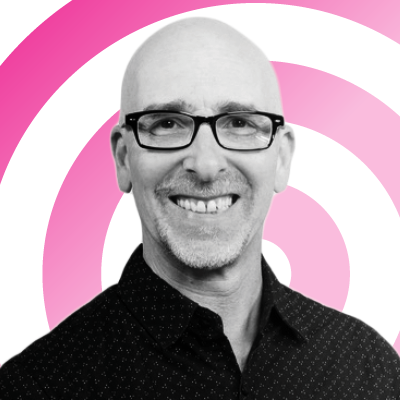 A 35-year industry veteran and award-winning journalist, Lance has covered technology since PCs were the size of suitcases and "on line" meant "waiting." He's a former Lifewire Editor-in-Chief, Mashable Editor-in-Chief, and, before that, Editor in Chief of PCMag.com and Senior Vice President of Content for Ziff Davis, Inc. He also wrote a popular, weekly tech column for Medium called The Upgrade.
Lance Ulanoff makes frequent appearances on national, international, and local news programs including Live with Kelly and Ryan, Fox News, Fox Business, the Today Show, Good Morning America, CNBC, CNN, and the BBC.