Samsung Galaxy Z Flip 5 vs Motorola Razr 40 Ultra: best dressed?
Versus
Contributions from
last updated
Will Samsung flip the switch on Motorola?
Dimensions: 165.1 x 71.9 x 6.9mm (unfolded)
Weight: 187g
Display: 6.7-inch (1080 x 2640) 22:9 120Hz OLED (main screen)
Chipset: Snapdragon 8 Gen 2 for Galaxy
RAM: 8GB
Storage: 256GB/512GB
Rear camera: 12MP (main) + 12MP (ultra-wide)
Front camera: 10MP
Battery: 3,700mAh
Charging: 25W wired, 15W wireless, 4.5W reverse wireless
The first of Samsung's stylish clamshell foldables to truly fold flat. Plus, there's now a larger cover screen and more power than any clamshell competitor.
For
Excellent performance
Superb software support
Finally usable battery life
Against
Colorways are a little lackluster
Design is playing catch-up
Better battery life needed
Motorola Razr Plus / Razr 40 Ultra
Dimensions: 170.8 x 74 x 7mm (unfolded)
Weight: 184.5g
Display: 6.9-inch (1080 x 2640) 22:9 165Hz OLED (main screen)
Chipset: Snapdragon 8 Plus Gen 1
RAM: 8GB/12GB
Storage: 256GB/512GB
Rear camera: 12MP (main) + 13MP (ultra-wide)
Front camera: 32MP
Battery: 3,800mAh
Charging: 30W wired, 5W wireless
Motorola's peak 2023 Razr is a true competitor to Samsung's Flip, but an older chipset and middling camera undermine it in this comparison.
For
More stylish than Z Flip
Huge, useful cover display
Unique finish and colorways
Against
Last year's specs
Poor water resistance
Overpriced
Samsung has announced the Galaxy Z Flip 5 – the latest version of its trailblazing compact foldable phone. It arrives to a newly-competitive foldable market, in which the Motorola Razr 40 Ultra (known as the Motorola Razr Plus in the US) has arguably one-upped it.
We loved the Samsung Galaxy Z Flip 4, but the Motorola Razr 40 Ultra clearly does a few things better. So what chance does the new and improved Flip 5 have to steal back some of that thunder?
That's what we're here to try and find out. Here, then, is how the Samsung Galaxy Z Flip 5 shapes up against the Motorola Razr 40 Ultra.
Samsung Galaxy Z Flip 5 vs Motorola Razr 40 Ultra: Specs
Swipe to scroll horizontally
Samsung Galaxy Z Flip 5 vs Motorola Razr 40 Ultra: specs

| | Galaxy Z Flip 5 | Motorola Razr 40 Ultra |
| --- | --- | --- |
| Display: | 6.7-inch OLED / 3.4-inch OLED | 6.9-inch OLED / 3.6-inch OLED |
| Resolution: | 1080 x 2640 pixels / 720 x 748 pixels | 1080 x 2640 pixels / 1056 x 1066 pixels |
| Refresh rate: | 120Hz / 60Hz | 165Hz / 144Hz |
| Chipset: | Snapdragon 8 Gen 2 for Galaxy | Snapdragon 8 Plus Gen 1 |
| Rear cameras: | 12MP wide, 12MP ultra-wide | 12MP wide, 13MP ultra-wide |
| Front camera: | 10MP | 32MP |
| RAM: | 8GB (LPDDR5X) | 8GB, 12GB (LPDDR5) |
| Storage: | 256GB, 512GB (UFS 4.0) | 256GB, 512GB (UFS 3.1) |
| Battery: | 3,700mAh | 3,800mAh |
Samsung Galaxy Z Flip 5 vs Motorola Razr 40 Ultra: price and availability
The Galaxy Z Flip 5 was announced on July 26 at the second major Samsung Galaxy Unpacked of 2023, going on sale as of August 11.
Pricing doesn't change all that much between generations but a little extra perspective is required considering the reworked storage configurations for the Flip 5. US customers are paying the same this year for the baseline 256GB model as they would have for baseline 128GB Z Flip 4 last year: $999.99, while the 512GB SKU comes priced at $1,119.99.
In the UK, consumers are paying £10 less than they would have for the same storage last year: £1,049 for the 256GB model and £1,149 for the 512GB build, while Australian pricing is unchanged, relative to storage capacity: AU$1,649 (256GB), AU$1,849 (512GB).
The Motorola Razr 40 Ultra, for its part, hit shops on June 5, 2023. It costs $999.99 / £1,049.99 / AU$1,499 for a model with 8GB RAM and 256GB of storage. One thing that looks likely to go in Samsung's favor, is the provision of more storage options, which we always approve of.
Samsung Galaxy Z Flip 5 vs Motorola Razr 40 Ultra: Design
Image 1 of 5
Broadly speaking, the Samsung Galaxy Z Flip 5 and the Motorola Razr 40 Ultra have the same design. Both are clamshell foldables, offering a regular smartphone form factor that folds in half for easy portability.
Their dimensions are similar too, although the Motorola's 0.2-inch larger main screen means it reaches fractionally further in all dimensions (save for thickness when closed, which is the same across both phones at 15.1mm). The Razr 40 Ultra distinguished itself from the Flip 4 by offering a completely flush folding mechanism, but that advantage went away with the Flip 5's revised 'waterdrop' hinge design.
We'll talk about displays in more detail in the next bit, but there's an important design angle with these external displays. While the Razr 40 Ultra swallows up that dual camera module with its outer panel, Samsung shaved the corner off at an angle to avoid doing so, giving it an L-shaped appearance. We'll have to say right off the bat that Motorola's approach is preferable.
As for colors, Samsung didn't dare go anywhere near as bold as Motorola with its Viva Magenta finish in vegan leather. It brought the Z Flip 5 mint, graphite, cream, lavender, gray, blue, green, and yellow options; all of which are exceptionally muted by comparison.
That's not a criticism, as Samsung's classy, professional-looking colorways have been a highlight of the Flip range since its inception. Even so, the Razr 40 Ultra will certainly appear more 'fun' to certain types of users.
The Flip 5 comes with an IPX8 rating and an uncertified degree of dust resistance too, while the Razr 40 Ultra has an IP52 rating. This means the Flip has better water resistance, while the Razr wins on dust resistance.
Samsung Galaxy Z Flip 5 vs Motorola Razr 40 Ultra: display
As we've just alluded to, both of these phones are notable for expanding the size of their external displays.
In the case of the Razr 40 Ultra, we called its 3.6-inch 1056x1066 external display "a real game changer" for its added utility. It's not just there to tell you the time, but permits you to run full apps on it, meaning you can achieve many basic tasks without ever having to open the phone up.
That's enough to gazump the Galaxy Z Flip 4, but the Flip 5 features a 3.4-inch 748x720 external display which Samsung calls a Flex Display. No, it still isn't as big or sharp as the Razr's, but it's closer and offers expanded functionality to match.
Motorola might have the lead in terms of size, resolution and refresh rate overall but the Flip trumps in terms of peak brightness (meaning its screens are easier to see outdoors). Motorola also bakes in the ability to run apps on the Razr's cover display, while the Flip needs a little tweaking to bring such functionality to the table.
Samsung Galaxy Z Flip 5 vs Motorola Razr 40 Ultra: cameras
We described the Motorola Razr 40 Ultra's camera set-up as "the weakest link" in an otherwise impeccable package. It offers a dual camera system with a 12MP wide sensor and a 13MP ultra-wide.
The Razr takes pretty bad photos if we're being blunt. From blown-out colors to blurry zoomed shots and iffy portraits, it's just not a very capable shooter.
For its part, the Galaxy Z Flip 5 offers a similar camera set-up to the Flip 4, which means twin 12MP sensors on wide and ultra-wide duty. As you might imagine, Samsung has established itself as a pro when it comes to smartphone camera tuning and as such, the Flip 5 leaves the Razr in the dust.
Just to rub salt in the wound, even before we'd reviewed the Flip 5, we established that the Z Flip 4 already took better pictures than the Razr. The Flip 5 brings in new and improved image processing upgrades over its predecessor that come as part and parcel of the new SoC, along with a reduced-glare lens.
In terms of selfies, the Razr 40 Ultra gives you a 32MP hole-punch camera, while the Galaxy Z Flip 5 gives a 10MP equivalent. None of this matters, because one of the benefits with these two phones is that you can easily use the main camera to take selfies. In which case, the Flip 5 wins again.
Samsung Galaxy Z Flip 5 vs Motorola Razr 40 Ultra: performance
Samsung scores a comfortable win in the specs and performance stakes. The Flip 5 is equipped with Qualcomm's latest Snapdragon 8 Gen 2 chipset, which confidently tops the Motorola Razr 40 Ultra's Snapdragon 8 Plus Gen 1 on a straight-up generational basis.
Our experience with both chips has been hugely positive, but all of the benchmarks point to a clear win for the Flip 5, barring some deeply unlikely long-term optimization catastrophe.
The two phones tie on RAM, with the sole Razr 40 Ultra model giving you 8GB (a 12GB model exists, but is not widely sold), and the Galaxy Z Flip 5 serving the same, or at least it would be if it weren't for Samsung sticking faster and more power efficient LPDDR5X memory inside its foldable.
It's the same story with storage, with the Flip boasting more advanced UFS 4.0 storage in either 256GB or 512GB configurations, while you're only likely to find 256GB versions of the Razr. Again, a 512GB model does exist for the Razr if you look around, but the 8GB / 256GB model is what's widely sold.
There are some fascinating differences when it comes to software, too. Not everyone warms to Samsung's heavily tinkered-with Android user experience, but there's no denying its power-user tweaks have capitalized on the foldable form factor better than anyone, while its market penetration means that it's in a strong position on third-party support.
In the opposite corner, Motorola's softly-softly approach to software has won it a lot of fans, sticking much closer to Google's own blueprint. But it has also made meaningful enhancements for the Razr 40 Ultra, with genuinely cool and useful external display widgets.
These widgets mean that you won't need to flip open your phone half as much. With that said, third-party support is a little spotty, and we're not confident it'll ever be perfect, given the phone's niche nature – though Google's foldable-focused updates should make that optimization process easier for both brands.
Samsung's update promise is also class-leading, meaning far greater long-term support and – based on current practices – more timely updates than Motorola can ever manage.
Samsung Galaxy Z Flip 5 vs Motorola Razr 40 Ultra: battery
The Galaxy Z Flip 5 sticks with the same 3,700mAh battery as the Flip 4. That makes it fractionally smaller than the Razr 40 Ultra's 3,800mAh cell, which is probably less significant than how both manufacturers optimize their hardware through software.
Neither the Razr 40 Ultra nor previous Flip models have blown us away with their stamina, with each just about meriting the tag of "all-day battery life". But only just.
Even with its larger external display, the more efficient chipset marks a notable improvement in longevity between generations of Flip, turning all-day usage from barely plausible to comfortable and aligning more in-step with the Razr.
Neither phone brings blistering charging speeds. The Razr 40 Ultra only comes with 30W wired and 5W wireless while the Flip 5 sticks with the Flip 4 set-up, which means slower 25W wired but faster 15W wireless. It's six of one, half a dozen of the other.
Samsung Galaxy Z Flip 5 vs Motorola Razr 40 Ultra: verdict
Motorola really impressed us with the Razr 40 Ultra earlier in the year. It's the first widely available compact foldable that actually beats Samsung at its own game, especially in the US, where entries like the Oppo Find N2 Flip don't feature.
Even with the progress the Razr's design-led return marks, however, Samsung has seemingly managed to wrestle back the crown less than a couple of months later, through a mix of feature-matching – in the case of the larger, more functional cover display – and superior performance – from chipset, to memory and storage, to cameras.
The Razr wins on style points, but the Z Flip 5 is the smarter long-term buy.
Sign up for Black Friday email alerts!
Get the hottest deals available in your inbox plus news, reviews, opinion, analysis and more from the TechRadar team.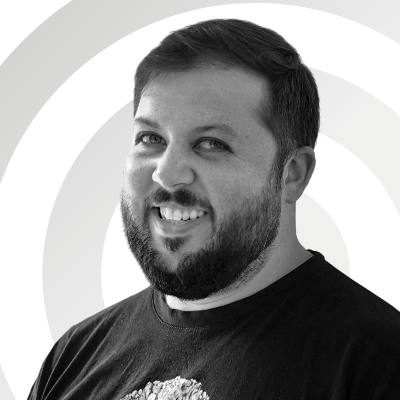 Alex joined as TechRadar's Senior Phones Editor in June 2022, but brings over a decade's worth of experience to the role, with an expertise in smartphones, tablets and wearables. He's covered keynotes hosted by the biggest brands and attended the launches for some of the most influential mobile products of the last few years. His experience was amassed at some of the most reputable consumer technology publications out there, including GSMArena, TechAdvisor and Trusted Reviews.