The Red Magic 8S Pro might be nigh-on identical to its immediate predecessor, but we still can't believe the value proposition it provides. For just $649 / £579 you're getting top-tier gaming performance, mappable controls, rapid charging, and epic battery life, all wrapped up in a striking all-screen design. Cluttered software, a mixed camera set-up, and one or two non-gaming-optimised decisions mean that it's not the very best gaming phone on the market. But at this price, it's undoubtedly the best value.
Pros
+

Excellent price for the spec

+

Near-bezel-less design

+

Top-level performance

+

Outstanding battery life
Cons
-

Clunky UI

-

Extremely similar to 8 Pro

-

Design not ideal for gaming

-

Dreadful selfie camera
Why you can trust TechRadar We spend hours testing every product or service we review, so you can be sure you're buying the best. Find out more about how we test.
Nubia Red Magic 8S Pro: Two-minute review
Nubia's Red Magic sub-brand has been churning out potent gaming phones with surprisingly low price tags for a few years now, and on a pretty frequent schedule. The last Red Magic phone we covered in detail was the Red Magic 7S Pro, but there's been a Red Magic 8 Pro since then.
In truth, you don't need to worry about catching up on what the Red Magic 8 Pro had to offer, because the Red Magic 8S Pro is very similar indeed. If there's one overriding criticism of this new phone, it's that it resembles a special edition re-launch rather than an all-new product.
It's got the exact same blocky design, complete with the same totally unobstructed and almost bezel-free 6.8-inch AMOLED display. From a head-on perspective, these are pretty much ideal smartphone proportions, though the price you pay is a truly terrible under-display selfie camera.
The 8S Pro's 9.5mm-thick, completely curve-free design admittedly doesn't make for the most comfortable extended gaming sessions, especially with a weight of 228g. The ergonomic approach of the Asus ROG phone 6D Ultimate and its siblings is much more gamer-friendly in this regard. However, you do get the benefit of capacitive mappable shoulder buttons, which makes competitive shooters in particular much easier to play.
The Red Magic 8S Pro also has exactly the same Snapdragon 8 Gen 2 processor as the 8 Pro, albeit clocked a little higher than before. Together with up to 16GB of RAM, it ensures some of the best raw performance that we've seen, which is a key consideration when shopping for one of the best gaming phones.
Many an Android flagship could boast something similar – the entire Galaxy S23 range sports the same elevated clock speed – but the Red Magic 8S Pro supplements this power with an enhanced ICE 12.0 cooling system, which includes a gently whirring (and at least in this top model, RGB-lit) fan.
You also get a nigh-on identical triple camera system to that of the 8 Pro, which marks a pretty sizeable step forward from the Red Magic 7S Pro. It still only turns out acceptable, rather than truly flagship-level shots, but you have to consider the differently weighted priorities with such gaming phones.
There's another 6,000mAh battery on board, which is the same as the 8 Pro and as such a big improvement on the 7S Pro. It enables the phone to last a full day of intensive gaming, and as long as two days when your usage is more moderate. The global model gives you a 65W charging brick in the box, which will get you from empty to full in just over half an hour. There's no wireless charging, but that seems to be the norm with gaming phones.
As ever with Red Magic phones, perhaps the key weakness here relates to software rather than hardware. The Red Magic OS 6 UI provided here may be less cluttered and glitchy than ever, but it's still clumsy and a little buggy.
You could argue that there's really no reason for the Red Magic 8S Pro to exist in a market that already contains the almost identical Red Magic 8 Pro. Taken on its own merits as a seamless revision, however, the Red Magic 8S Pro offers a flat out staggering combination of form and function for the committed but budget-restricted mobile gamer.
Nubia Red Magic 8S Pro review: price and availability
From $649 / £579
On sale April 6
The Red Magic 8S Pro launched on July 18, 2023, with availability across key global markets (including the UK and the US) from July 27.
Prices start from $649 / £579 for the Matte/Midnight model, which gives you 12GB of RAM and 256GB of storage. That moves up to $779 / £689 for the Platinum model, with a lighter finish, 16GB of RAM, and 512GB of storage.
The top model – and the one I've been testing – is the Aurora, which packs the exact same spec as the Platinum unit, but with a fancy semi-transparent design and RGB lighting. That costs $799 / £709.
For the spec you're getting, this is a brilliantly priced phone. In particular, that entry-level model (which is really all most people will need) for less than $700 / £600 represents outstanding value. Especially when you consider that the ROG Phone 7 Ultimate, which is arguably the top gaming phone on the market, costs $1,399 / £1,199.99.
Nubia Red Magic 8S Pro review: specs
Swipe to scroll horizontally
Nubia Red Magic 8S Pro specs

| | Header Cell - Column 1 |
| --- | --- |
| Dimensions: | 164 x 76.4 x 9.5mm |
| Weight: | 228 grams |
| Display: | 6.8-inch (1116 x 2480) AMOLED with 120Hz refresh rate |
| Chipset: | Snapdragon 8 Gen 2 |
| RAM: | 12GB / 16GB |
| Storage: | 256GB / 512GB |
| OS: | Android 13 |
| Primary camera: | 50MP (f/1.9) |
| Ultra-wide camera: | 8MP (f/2.2) |
| Macro camera | 2MP (f/2.4) |
| Front Camera: | 16MP (f/2.0) |
| Battery: | 6,000mAh |
| Charging: | 65W (wired) |
| Colors: | Midnight, Platinum, Aurora |
Nubia Red Magic 8S Pro review: design
Gorilla glass 5 front and back, aluminum frame
Flat, industrial design looks better than it handles
520Hz capacitive trigger buttons
The Red Magic 8S Pro looks almost identical to the Red Magic 8 Pro before it. As that phone represented a considerable overhaul from the Red Magic 7 Pro and 7S Pro, however, we're willing to let it slide.
Within the context of a gaming phone scene that revels in tacky excess, the Red Magic 8S Pro design is almost elegant. Gone is the bloated Transformers toy-like design language of previous Red Magic phones in favour of a strikingly industrial flat-edged look. Gorilla Glass 5 covers the front and back surfaces, sandwiching an aluminum frame.
There's barely a hint of a curve to be found here, which is a positive when it comes to pure looks. The 8S Pro and the 8 Pro are flat out the best-looking gaming phones on the market, no contest.
However, this right-angled design shift doesn't necessarily serve the phone's primary purpose particularly well. When you're gaming for extended periods, those corners and angles can be a little fatiguing. You might just find yourself wishing for a curved rear panel to fit more comfortably into your sweaty palms.
Flattened-out look aside, this remains a large phone, with a considerable thickness of 9.5mm. Interestingly, that makes it more than half-a-millimetre thicker than the Red Magic 8 Pro, presumably due to the newer phone's bolstered cooling system.
It weighs exactly the same at 228g, however, which is a little lighter than the Samsung Galaxy S23 Ultra and a whole 11g less than the ROG Phone 7 Ultimate.
The top-of-the-range Void model comes with the added 'bonus' (your view may vary) of a partially transparent finish to the rear of the phone. In practice, only the phone's internal cooling fan is actually exposed, with the Snapdragon logo and circuit board-like finish merely suggestive of what lies beneath.
It's undoubtedly cool (no pun intended) being able to see the fan whirring away, and Nubia goes further still by adding RGB lighting to the perimeter, as well as behind the logos and slogans scrawled across the back. The latter can be adjusted for color and flashing pattern, as well as placed on notification duty.
You can see that fan lighting shining through the sizeable vent on the left-hand edge of the phone, the presence of which likely explains why there's no form of water- or dust-resistance rating here.
There's plenty of interest on the right-hand edge of the phone, too. Alongside another cooling vent and the power button, there's a pair of capacitive buttons with a snappy 520Hz response rate. These can be attributed to key controls in games that support remapping, and will give you a genuine advantage in the likes of CoD Mobile and PUBG Mobile.
This right-hand edge is also home to a bright red physical Game Boost Switch that kicks the phone directly into Game Space mode, letting you launch games and tweak related settings.
You only get the one USB-C port, situated on the bottom edge of the 8S Pro. This isn't as gamer-friendly as the Asus ROG Phone 7 Ultimate set-up, which adds a second USB-C port along one of its longer edges, making it more comfortable to game and charge at the same time.
Far more helpful is the inclusion of a 3.5mm headphone port on the top edge. Audio latency is a killer in fast-paced competitive games, so it's good to be able to hook up a set of wired headphones.
It's the front of the phone that's truly impressive, however. Nubia has reduced the bezel size to a bare minimum, supplying an impressive 93.7% screen-to-body ratio. With no display notch (which we'll discuss more later), this is the closest thing yet to the ideal of an all-screen smartphone. Bet you didn't expect such a thing to come from an affordable gaming phone?
Again, while it's a cool touch, it doesn't seem as if this design decision prioritises gamers. With such minimal bezels, it's easier to accidentally touch the screen edge with parts of your hands, while the right-hand speaker has been consigned to the bottom edge of the phone where it can be easily blocked.
Nubia Red Magic 8S Pro review: display
Large 6.8-inch screen
FHD+ resolution, 120Hz refresh rate
Under-display selfie camera
Not very bright
The Redmagic 8S Pro's 6.8-inch AMOLED display is pretty similar to that of the Redmagic 7S Pro, but it's not identical. At 2480 x 1116, there are a few more pixels packed in, and the corners of the display are more pointed.
Once again, you get a full 120Hz refresh rate. That's competitive with the flagship phone brigade, but doesn't match the rapid 165Hz output of the ROG Phone 7 Ultimate – nor indeed the Red Magic 6 back in 2021. Of course, the vast majority of games won't take advantage of such an above-and-beyond refresh rate, so 120Hz is ample at this point.
With a stated maximum brightness of 1300 nits, this panel offers a fairly mid-range output. With auto-brightness off, however, I found the Redmagic 8S Pro display to be somewhat dim, and recorded a maximum brightness of around 344 nits.
Quibbles aside, this is a reasonably sharp, clear, and most importantly large canvas on which to game. With the rare lack of a display notch, it's also good for watching full-screen video content, though that lack of brightness is certainly noticeable if there's a lot of ambient light.
Nubia Red Magic 8S Pro review: cameras
50MP main, no OIS
8MP ultrawide, 2MP macro, no telephoto
Awful 16MP in-display selfie camera
Up to 8K video
Gaming phones do not come with great cameras. It's just not a priority when the space and budgetary requirements are laid out.
That's true with pricey mobiles such as the ROG Phone 7 Ultimate, and it's especially true with more keenly priced models such as the Red Magic 8S Pro.
Despite that, I came away from my time with this camera system quietly content, if not exactly dazzled.
This is the exact same triple camera set-up as the Red Magic 8 Pro, which in turn represented a decent step up from the previous generation. The key improvement with the 8-series comes from a main 50MP Samsung GN5 image sensor, which is the same component that found its way into the iQoo 11 earlier this year, and before that the Samsung Galaxy S22.
This not-quite-flagship-class sensor turns out bright, balanced, detailed shots in decent lighting, with strong dynamic range. Nubia's color science isn't overly punchy, either, with is always welcome.
While low-light shots aren't quite as assured, Nubia's Night mode successfully brightens things up. Often that's to an unnatural degree, and the lack of OIS means that you won't get the fine level of detail that true flagships provide, but it's not a write-off by any means.
Video capture comes in at 8K/30fps or 4K/60fps, which is a solid provision in what is effectively a mid-range phone. The lack of OIS definitely counts against it, though.
That's about it for the good stuff. The Redmagic 8S Pro's 8MP ultra-wide camera is mediocre, with markedly less detail and a more washed-out palette than the main sensor.
The third sensor in the set-up is a feeble 2MP macro camera rather than a dedicated telephoto, so any zoomed-in shots will be crops from that capable main sensor. These look fine at 2x, but you get rapidly diminishing returns as you move up to 10x.
The 16MP selfie camera is one of the worst on the market. This is the price you pay for implementing a notchless display and minimal bezels, as Nubia has had to go with an in-display selfie cam work-around.
The result of having to shoot through a layer of material, with the associated reduction in light getting through to an already tiny image sensor, is photos that appear to be smeared with Vaseline. There's a woeful lack of detail, poor exposure, and I also picked up on some weird visual artefacts when shooting on a bright day. The subject (that's me) took on a weirdly angelic halo and a bleached-out skin tone, while refractions in the background had an oddly crystalline look.
Nubia Red Magic 8S Pro review: camera samples
Image 1 of 23
Nubia Red Magic 8S Pro review: performance
Overclocked Snapdragon 8 Gen 2
12 or 16GB RAM
256 or 512GB storage
Stereo speakers
The reason a gaming phone manufacturer like Nubia constantly refreshes its line-up is to keep up to date with the latest and greatest processors. Performance is everything in this particular niche of the market, so gaming phone releases will often closely track the six monthly chip cycle.
In the case of the Red Magic 8S Pro, however, there's a bit of an awkward problem. To date, there has been no new Snapdragon 8 Plus Gen 2 announced by Qualcomm.
What we have instead is a slightly boosted version of the very same Snapdragon 8 Gen 2 chip that powered the Red Magic 8 Pro. It's the exact same SoC, but with the CPU clock speed increased from 3.2 GHz to 3.36 GHz and the GPU going from 680 MHz to 719 MHz.
If those figures sound at all familiar, it's because Samsung offered something very similar earlier in the year with the Galaxy S23 family. Again, awkward.
Nubia claims to have achieved a performance increase of 5% for the CPU and 5.7% for the GPU compared to the Red Magic 8 Pro. That sounds marginal, and indeed it is. Comparative CPU and GPU benchmark tests show the Red Magic 8S Pro to be slightly faster than its predecessor in certain tests, and identical in others.
Of course, faster means hotter, so Nubia has responded with a revised cooling system. There are now 12 rather than 11 layers of heat dissipation to the 8S Pro, which incorporates a vapor chamber and a layer of graphene under the screen. As a result, the hottest the Red Magic 8S Pro ran in my time with the phone was when charging, and it remained comfortably cool during gaming sessions.
Indeed, aided by either 12 or 16GB of LPDDR5X RAM, there really is no modern gaming scenario that places the Red Magic 8S Pro under any serious stress. I was able to max out the graphical settings for the likes of console racer Wreckfest and multiplayer shooter CoD Mobile, and neither appeared to drop a frame.
This was all largely true of last year's Red Magic 7S Pro too, of course, but what you're buying here is extra headroom. The Redmagic 8S Pro will remain an excellent gaming phone for years to come.
We've addressed how the Red Magic 8S Pro's all-screen frontage leaves no room for dual front-firing speakers, which is an undoubted negative point for a gaming phone. Even so, the sound output is reasonably clear, if not massively loud or deep.
Nubia Red Magic 8S Pro review: software
Redmagic OS 8 on Android 13
Much less cluttered than before
Slightly ugly UI
Some glitches
Powerful Game Space gaming UI
Nubia has come an awful long way in a relatively short time with its software efforts. It's all but done away with the awful screen-filling cooling fan widgets and fixed the random occurrences of Chinese text. Instead, what you're presented with at set-up is a recognisably competent Android UI.
That's progress, but there are still issues. Glitches remain part of the equation, such as the default time and weather widget that lopped the top part of the clock face off for me. This ultimately fixed itself over the review period, but only once I'd switched away to the much cleaner (and bug-free) stock Google alternative and back again at a later date.
Bloatware is much less of an issue than before, but it's still present. Besides a Booking.com app, there's the perpetual silliness of having a third-rate web browser-cum-news-feed app installed and prominently featured when there's already Chrome in the Google folder and Google Feed to the left of the home screen. Baffling.
The notification menu, too, lacks the grace and efficiency of stock (and close-to-stock) Android UIs, seeming to take up more space but convey less information.
More generally, I noted that the Red Magic 8S Pro's Wi-Fi connectivity seemed a little week, dropping off in parts of the house where other phones tended not to. While we're talking about nebulous issues that sit in that gray zone between software and hardware, the in-display fingerprint unlock system didn't prove very reliable during my time with the phone.
One notable software plus, at least for the target audience, is Nubia's Game Space UI, which is accessed with a physical flick of a switch. This lets you launch games and other high-performance apps, which can then run using optimized hardware settings.
You can also manage peripherals, run a projection onto a large screen, access cloud gaming services, and even run individual game plugins from this UI-within-a-UI. You could argue it's all a bit much, but then this phone is intended for dedicated gamers for whom there's really no such thing.
Nubia Red Magic 8S Pro review: battery life
Large 6,000mAh battery
Makes it through a full day of intensive use
Fast 65W charging
Prior to the Red Magic 8 Pro, Nubia had always packed in slightly meager batteries given that its phones were intended to be run hard and long. I have no such criticism here.
Like its immediate predecessor, the Red Magic 8S Pro runs off a huge 6,000mAh battery, which is significantly larger than the 5,000mAh flagship standard.
In general use, the Red Magic 8S Pro will stand up to a day of moderate usage, with a little over 3 hours of screen-on time, and will still be left with 60% come bed time. This phone has genuine two-day potential when used 'normally'.
Of course, it's designed to be run more intensively, and that extra capacity will see you comfortably through a full day even with a couple of decent gaming sessions thrown in. That's precisely what you want from your gaming phone.
Charging is taken care of by a bundled-in 65W charger, as before. This can see you from empty to 100% in around 40 minutes, which is pretty good going, and a match for the pricy ROG Phone 7 Ultimate.
No, you don't get wireless charging, but that's commonly seen as an unnecessary luxury in the world of gaming phones.
Should I buy the Nubia Red Magic 8S Pro?
Swipe to scroll horizontally
Nubia Red Magic 8S Pro score card

| Attributes | Notes | Rating |
| --- | --- | --- |
| Design | The blocky design looks pretty classy for a gaming phone, yet isn't quite as comfortable to hold for extended gaming sessions | 4 / 5 |
| Display | It's big, smooth, and blissfully unimpeded by a notch, but the 8S Pro's screen could do with getting a little brighter | 4 / 5 |
| Performance | Performance is kind of the whole point here, and the 8S Pro's tweaked Snapdragon 8 Gen 2 chip and ample RAM ensure that it sits at the top of the tree | 5 / 5 |
| Camera | The 8S Pro's 50MP main sensor can capture decent shots. The rest of the set-up (especially the selfie cam), not so much | 3 / 5 |
| Battery | With a huge 6,000mAh battery, stamina is excellent, offering two-days of 'normal' usage and a day with gaming | 4.5 / 5 |
| Software | Nubia's custom Android UI is still ugly and a little glitchy, but it's much less chaotic than before, and the Game Space gaming UI is a powerful tool | 3 / 5 |
| Value | The Red Magic 8S Pro comes in at half the price of the ROG Phone 7 Ultimate, yet offers top-notch gaming performance | 5 / 5 |
Buy it if...
You want top-notch performance at a mid-range price
You simply can't get more raw performance for a price of less than $700 / £600.
You want a gaming phone that doesn't look embarrassing
The Red Magic 8S Pro's industrial looks aren't exactly subtle, but they look much more grown up than other gaming phones.
You want a phone with genuine two-day battery life
On days where you don't indulge in much gaming, the Red Magic 8S Pro can last a full two days in-between charges.
Don't buy it if...
Photography is a priority
While the 8S Pro's camera is pretty decent for a gaming phone, that's not saying much. You can get a much better camera for less money.
You want the very best gaming experience
While it's a very strong gaming phone, the 8S Pro makes a few concessions with its design that the ROG series simply doesn't.
You like your software clean
Nubia has improved its software a lot, but this is still one of the weaker Android UIs on the market.
Nubia Red Magic 8S Pro review: also consider
The Nubia Red Magic 8S Pro is a strong gaming phone, but it also faces some stiff competition, such as from the following three handsets.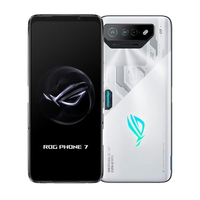 Asus ROG Phone 7
If you're shopping for a gaming phone and money is no object, then the ROG Phone 7 Ultimate offers comparable specs in a more gamer-focused design, and with a superior audiovisual set-up.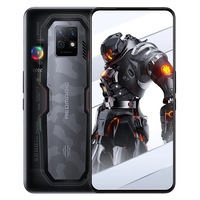 Nubia Red Magic 7S Pro
You can now buy the Red Magic 8S Pro's annual predecessor at a knock-down price, offering a broadly similar gaming experience for a little less money – though its battery life, performance, and camera are a step down.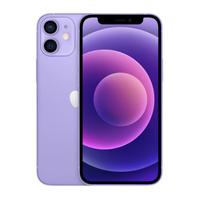 Apple iPhone 12
If you're not wedded to a hardcore/competitive set-up, the iPhone 12 is still being sold as new for $599/£649, it has access to more and better games than the 8S Pro, and it plays them all pretty darned well.
Swipe to scroll horizontally
| | Nubia Red Magic 8S Pro | Asus ROG Phone 7 | Nubia Red Magic 7S Pro | Apple iPhone 12 |
| --- | --- | --- | --- | --- |
| Price (at launch): | From $649 / £579 | From $999 / £999 | From $729 / £669 | From $799 / £799 |
| Dimensions: | 164 x 76.4 x 9.5mm | 173 x 77 x 10.3mm | 166.3 x 77.1 x 10mm | 146.7 x 71.5 x 7.4mm |
| Weight: | 228 grams | 239g | 235g | 164g |
| OS (at launch): | Android 13 | Android 13 | Android 12 | iOS 14.1 |
| Screen size: | 6.8-inch | 6.78-inch | 6.8-inch | 6.1-inch |
| Resolution: | 1116 x 2480 | 1080 x 2448 | 1080 x 2400 | 1170 x 2532 |
| Chipset: | Snapdragon 8 Gen 2 | Snapdragon 8 Gen 2 | Snapdragon 8 Plus Gen 1 | A14 Bionic |
| RAM: | 12GB / 16GB | 12GB / 16GB | 12GB / 18GB | 4GB |
| Storage (from): | 256GB / 512GB | 256GB / 512GB | 256GB / 512GB | 64GB / 128GB / 256GB |
| Battery: | 6,000mAh | 6,000mAh | 5,000mAh | 2,815mAh |
| Rear cameras: | 50MP main, 8MP ultra-wide, 2MP macro | 50MP main, 13MP ultra-wide, 5MP macro | 64MP main, 8MP ultra-wide, 2MP macro | 12MP main, 12MP ultra-wide |
| Front camera: | 16MP | 32MP | 16MP | 12MP |
How I tested the Nubia Red Magic 8S Pro
Review test period = 2 weeks
Testing included = Everyday usage, including web browsing, social media, photography, video calling, gaming, streaming video, music playback
Tools used = Geekbench 5, Geekbench 6, GFXBench, native Android stats, bundled Nubia 65W power adapter
I was sent the top Void model of the Red Magic 8S Pro by a PR representative, at which point I commenced using the phone on a daily basis over a two-week period.
For at least a week of that time, the 8S Pro was my everyday phone. For the rest of the time, I swapped in another active SIM and continued to use the phone for benchmark tests, photos, and general browsing.
I'm a freelance journalist who got his start writing about mobile games in the pre-smartphone era. I was around to cover the arrival of the iPhone and the App Store, as well as Android, and their seismic effect on the games industry. I now write about consumer tech, games, and culture for a number of top websites.
First reviewed: August 2023