iPhone 15 could come with sturdy, colorful cables in an Apple phone first
Colors, cables, choices galore!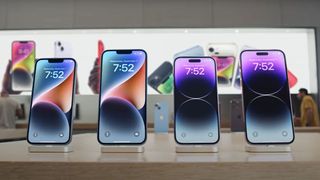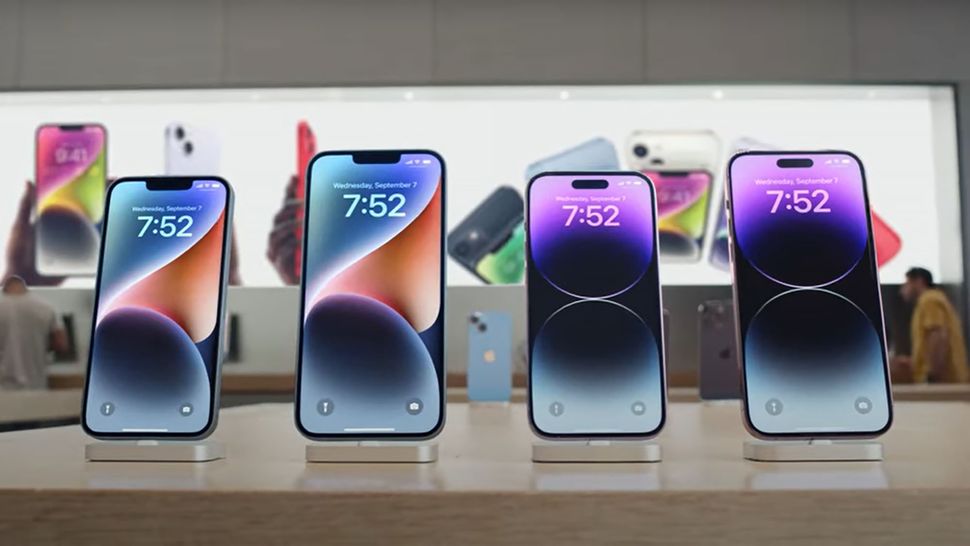 (Image credit: Apple)
Apple is tipped to signal its move from Lightning to USB-C connectors for the iPhone 15 line with new braided cables in a selection of iPhone-matching colors.
MacRumors reports that the iPhone 15 range (formed of the standard iPhone 15, iPhone 15 Plus, iPhone 15 Pro, and iPhone 15 Pro Max), will come with color-matched braided USB-C cables. The use of braiding should make the cables more durable to the rigors of long-term use, as well as better retain their colors.
Speaking of which, a somewhat reliable tech tipster on X (aka Twitter) Unknown 21 noted that Apple has apparently tested a variety of colors on the base iPhone 15 and, as such, we can expect to see some of the colors on the next-gen iPhones. They are "Pink / Rose Gold / Blush Gold," "Green," "Blue," "Yellow," potentially "Orange" and then "Black / Midnight / Dark / Basalt."
These are the colors that were tested on the base model iPhone 15, throughout different development stages:- Pink / Rose Gold / Blush Gold- Green- Blue- Yellow- Orange (inconsistent mentions)- Black / Midnight / Dark / BasaltWe should see at least some of theseAugust 21, 2023
The report of colorful cables follows an earlier rumor listing all possible colors for the iPhone 15. Taken together, it gives us a clear picture of what the iPhone 15's colors could be, as well as confirms Apple targeting an annoying iPhone flaw.
These gel with a previous report indicating the number of colors Apple had at one point tested for the iPhone 15's release. Not all of these colors are expected to be released, and combined with the rumor of the braided cables, it is likely for the iPhone to come in white, black, yellow, purple, and orange shades.
Do bear in mind that these colors may not represent an exhaustive list for all iPhone 15 colors. Apple and other phone manufacturers routinely test multiple colors on their phones before rolling out three or four, with a select few launching some colors as post-launch incentives. Apple, for example, debuted a green iPhone 13 and yellow iPhone 14 after its release.
Apple is expected to launch the iPhone 15 on either September 12 or September 13.
Orange's is the new blue
Blue seems to be this year's summer phone color. The Pixel 7a has a nice blue shade, as does the Samsung Galaxy Z Fold 5. The iPhone 14 came with a flagship blue color, so Apple could have been opting for a different shade of blue this time, perhaps Cyan or light blue, as some reports indicated.
However, going by an image shared by another tech tipster Kosutami, orange could be the brand-new color that Apple introduces to its flagship iPhones. If so it would be a lovely splash of color and could pair well with a Halloween costume should those October delay rumors influence iPhone buying decisions. More importantly, they'll serve to create a visual distinction between the last iPhone generation and the present one, as Apple often does.
Yaay…yes?But seems more likely as purple for me pic.twitter.com/0kWPk6YdeMAugust 21, 2023
And, well, if Apple is going this far, it may well go the extra mile and make its USB-C cables colorful to match. It's not as if you can't buy colorful braided USB-C cables, you can. But these will reportedly come with the iPhones themselves, and they'll fix one of Apple's most recurring, most infuriating problems with iPhones: the notorious fraying lightning cables. Apple is even rumored to be making these cables a little longer so if wireless charging via MagSafe isn't your thing, your can charge your iPhone across longer distances with the faster charging that the iPhone 15 is rumored to have.
More color and more confidence? The iPhone's USB-C era would be off to a great start, we say.
More iPhone 15 stories
Sign up for Black Friday email alerts!
Get the hottest deals available in your inbox plus news, reviews, opinion, analysis and more from the TechRadar team.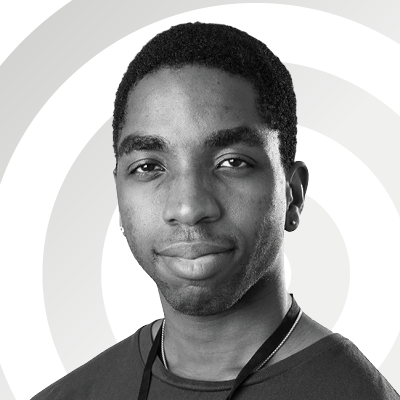 A UK-based tech journalist for TechRadar, helping keep track and make sense of the fast-paced world of tech with a primary focus on mobile phones, tablets, and wearables.
When not writing on TechRadar, I can often be found reading fiction, writing for fun, or working out.