The Galaxy S23 will be totally amazing, if I can forgive a couple things
Six reasons to be amazed and two reasons to worry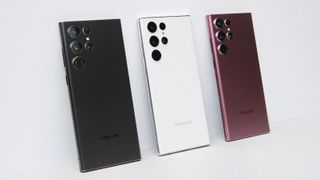 (Image credit: Samsung)
In the week before Samsung's Galaxy Unpacked 2023, I go through stages of smartphone launch grief. The first is denial, then anger that this year's Galaxy S23 probably looks exactly like last year's Galaxy S22 (Ultra, at least). Then, acceptance that Samsung didn't improve the look of the phone, so it must have devoted more time to refining what's inside. With that in mind, here are six reasons I think the Galaxy S23 is going to be amazing, and a couple reasons it's going to be terrible.
Every Galaxy S23 model will look like an Ultra
The Galaxy S23 looks like the Galaxy S22 Ultra, and that is a great looking phone. I don't see how Samsung could refine this design aesthetic any further without changing the look dramatically. There are no accidental edges, no asymmetrical borders. The phone is thoughtfully and flawlessly machined, achieving all of Samsung's design goals.
While the Galaxy S22 looked like a bargain version of its premiere sibling, the Galaxy S23 will proudly proclaim its premium heritage. Frankly, even Samsung bargain phones like the Galaxy A13 share a look with Samsung's most expensive devices, and rightfully so. A cheap BMW should still look like a BMW.
Boring outside means more excitement inside
It usually holds true that when a phone looks like last year's model, there are more improvements on the inside. Until the iPhone 7, Apple used to launch an 'S' version of its iPhone in tick-tock, bi-yearly fashion, and the iPhone 6S was a reliable evolution from the iPhone 6.
What can we expect to see improved on the inside? Besides the new components, Samsung has had time to refine and polish the interface. It has had time to calibrate the cameras and tighten up its power management. Hopefully we'll see improvements in every area from battery life to software reliability. I'd love to see improvements to the One UI interface that make it feel more like a modern, Android 13 system.
It's going to be so dang fast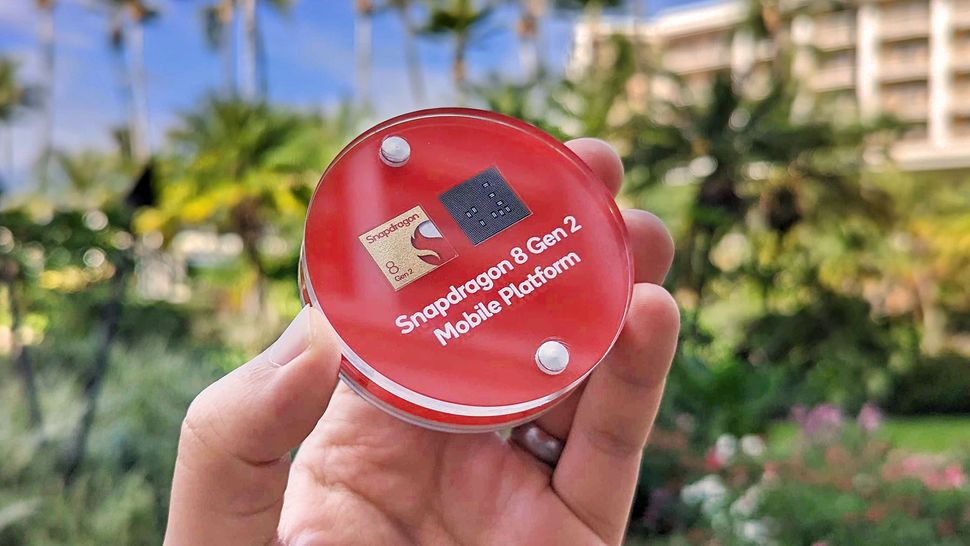 When I heard that every Galaxy S23 would use a Qualcomm Snapdragon 8 Gen 2, I was delighted. Last year's phone got a mixed bag of Snapdragon and sub-par Samsung Exynos chips, some owners felt like they got an inferior model. This year, it's Snapdragon around the world, but the news is even better.
It seems that Qualcomm has agreed to overclock the Gen 2 platform for Samsung's new flagship, giving it a 'made for Samsung' sort of branding. That means that when the competition launches with the same Snapdragon, it may not perform as well as Samsung's device. This could also put Samsung within striking distance of Apple on benchmark scores for the first time.
Besides the Qualcomm chipset, Samsung gives its base model phones a better display than the competition. The Samsung Galaxy S23 display is expected to refresh at 120Hz, unlike the iPhone 14 and Pixel 7. The iPhone 14 Pro and Pixel 7 Pro can handle the faster refresh rate, but less expensive models get left out, unless you buy a Samsung.
More cameras than the iPhone 14 or Pixel 7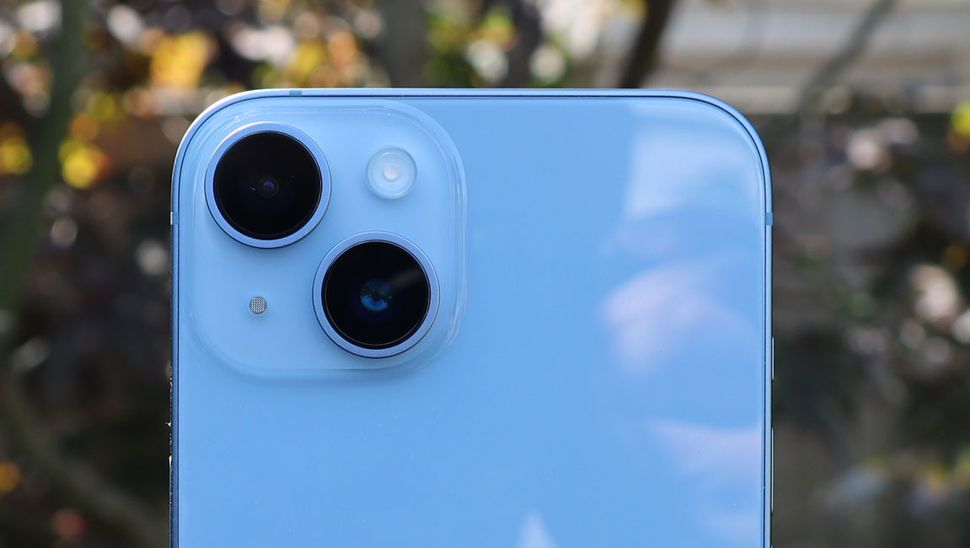 Sure, the competition has fancy photography tricks, but Samsung actually gives you more cameras. While every base model flagship smartphone gives you a nice main camera and an ultrawide lens, only Samsung gives you a real telephoto zoom lens on the base model Galaxy S23. You can shoot up to 3X farther away.
Both the iPhone 14 and the Pixel 7 try to fill in the gaps with magic camera zooming. Forget digital zoom tricks, optical zoom is the only way to make long-distance photos worth sharing.
In fact, the iPhone 14 is still stuck with a 12MP camera, while both the Pixel 7 and the upcoming Galaxy S23 are packing 50MP on the main lens. With its new Snapdragon power, the Samsung can also handle 8K video recording at 24/30 fps. None of last year's phones are recording in such a high resolution, so serious vloggers will have a new phone to consider.
Could be super durable
I'm going to be looking for more durable devices this year, and Samsung could be the first major flagship to deliver. That's if every part lives up to its promise. The glass up front should be the new Gorilla Glass Victus 2, which we got to check out directly from Corning. It promises much more durability than we've seen before.
In fact, the new Victus 2 glass should be able to take a fall directly onto concrete or asphalt without breaking, while maintaining its scratch resistance. Corning isn't promising military-rugged durability, but it should be able to handle a drop better than any previous phones without MIL-STD 810 specifications.
In addition, Samsung is expected to talk up its improved aluminum case, and durability will be a key selling point for the Galaxy S23. If I'm going to pay more for this device than the competition, I expect it should be able to take a tumble without destroying my investment. If Samsung can deliver on durability, I'll consider that a huge win.
I actually use DeX, and it really works
Let's get weird for a moment. Samsung has a bunch of weird features on its phones, and few people use them, but they are actually pretty good. One of those is DeX, the desktop experience that pops up when you add an external monitor and keyboard to your phone. It looks and feels more like a desktop device, albeit an Android desktop.
Why is it great? Because I have my email, my work Slack, and my cellular connection, now on a desktop. I just pop my USB-C hub out of my Chromebook and into the bottom of my phone and it just works. I get all of my phone content, but in a desktop size.
I also like Bixby. Bixby is a voice assistant, but it isn't meant to tell you the weather or answer weird trivia questions. It controls your phone. I tell Bixby to turn on my Wi-Fi hotspot, or change the screen timeout time when I'm using my phone for a recipe. I hate digging through Settings for that stuff, and Bixby is great at handling Settings.
I'm not saying the Galaxy S23 will be great because it has DeX and Bixby. I'm saying Samsung is constantly trying new things and adding unusual features that other phone makers won't even attempt. Then, Samsung improves them, even though nobody seems to use them.
Whatever new features Samsung offers with the Galaxy S23, I'll give them a try and keep using them as long as I can. You never know what's going to make a phone a must-have.
That price though, in today's crisis...
I really wanted a price drop, and it wouldn't be hard for me to tell you what features above I'd care to lose just to cut $200 off the US price tag. All of them. I'd take a normal, not-overclocked chipset, or last year's Gorilla Glass Victus. I'd take one less camera, and give up on my weird software ambitions.
If Samsung released last year's phone as a brand new device, but cut the price by 30%, we'd be cheering for the new phone. The world doesn't need more cameras right now, the world needs to save its money for the ongoing and looming economic crisis. It would have been diabolical to raise the price on this phone, but a price drop would have been worth real applause.
And what's up with the colors?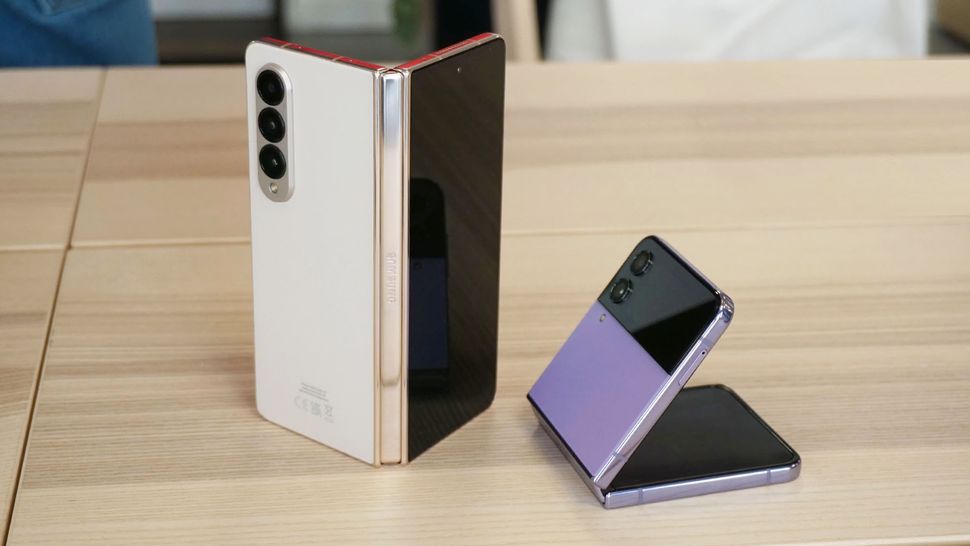 The new Galaxy S23 colors will include a creamy beige, a ghostly black, and some faded green and lilac shades. I'll need to take these phones into direct sunlight to see how they shine. But who am I kidding, I'll slap a case on this phone on day one and forget which color I bought a month later.
Recent rumors suggest there could be some exclusive colors available directly from Samsung, and other retailers could also get their own paint job. Still, where's the excitement? The Pantone color of the year is Viva Magenta, and Motorola handed over a check for that vibrant branded shade on day one, albeit for a cheap phone.
Does that mean expensive phones are for people who want dull hues? Is understatement Samsung's replacement for dropping prices this year? I'll hold out hope for a blossom pink or even a return to bora purple, anything that brings a bit of happiness to the next big thing.
---
We'll have hands-on with the new devices once Samsung makes them official live at the Galaxy Unpacked 2023 event on February 1. Check back for all of our Galaxy S23 coverage.
Get daily insight, inspiration and deals in your inbox
Get the hottest deals available in your inbox plus news, reviews, opinion, analysis and more from the TechRadar team.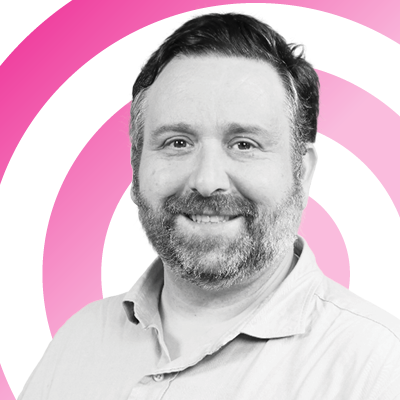 Phil Berne is a preeminent voice in consumer electronics reviews, having reviewed his first device (the Sony D-EJ01 Discman) more than 20 years ago for eTown.com. He has been writing about phones and mobile technology, since before the iPhone, for a variety of sites including PCMag, infoSync, PhoneScoop, and Slashgear. He holds an M.A. in Cultural Theory from Carnegie Mellon University.
Phil was the internal reviewer for Samsung Mobile, writing opinions and review predictions about top secret new devices months before launch. He left in 2017. He worked at an Apple Store near Boston, MA, at the height of iPod popularity. He has been a High School English teacher at Title I schools, and is a certified Lifeguard. His passion is smartphones and wearables, and he is sure that the next big thing will be phones we wear on our faces.