I just reviewed the new OnePlus Pad and here's the moment I decided it was a tablet worth recommending: when OnePlus told me the price. This Android tablet isn't more expensive than an iPad 10.9 (2022) (in most regions), and that's important. Right now, there isn't an Android tablet that's as good as the iPad you could buy instead for the same price.
You can buy an iPad 10.9 (2022) for $449 / £499 / AU$749. If you want an Android tablet in the same price range, you could find a OnePlus Pad, a Samsung Galaxy Tab S7 FE, or a Lenovo P12 Pro. Those are great tablets, but I'd tell you to stick with the iPad over those Androids if you want long-term satisfaction.
This is a huge problem that doesn't hold true for phones. I often recommend Android phones over iPhones. I bought a Samsung Galaxy S23 Ultra and I heartily recommend it. If you don't want a phone that costs a month's rent, check out the Google Pixel 6a, which is a great bargain at a quarter the price. Its camera will amaze you.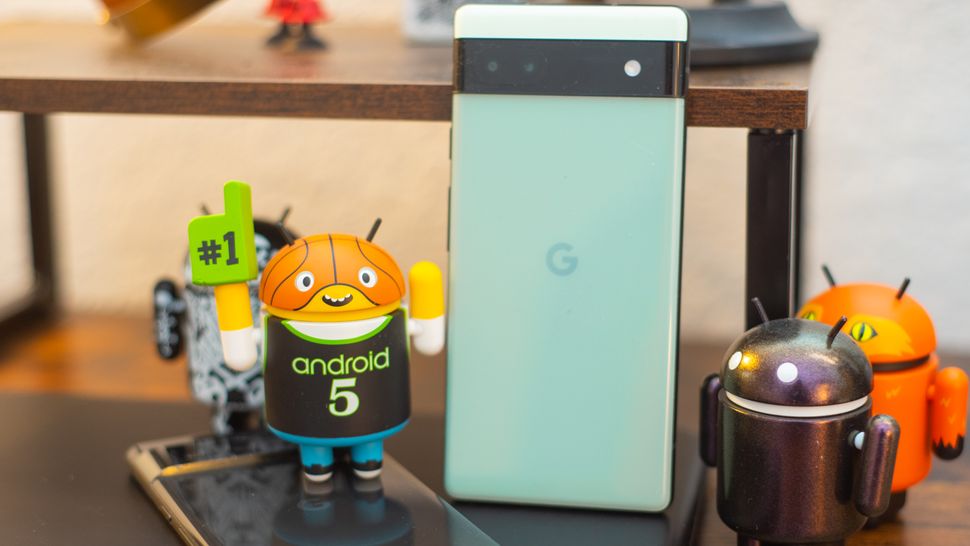 I like all the Pixel phones, most of the Galaxy S phones, and I wouldn't laugh at you for buying a OnePlus 11 5G over an iPhone. How about a OnePlus Pad over an iPad? That's a much tougher sell, and the reasons are about software, not hardware.
The problem starts with horrid Android tablet apps
First and foremost, a lot of apps look terrible on an Android tablet. When you download an app from the Play Store, it has both tablet and phone versions baked in, but most developers don't put much work into the tablet side of the Android app.
Apps look stretched out, or text wraps poorly. Blank space dominates the display. Elements designed for the taller aspect ratio of a phone look too wide on a tablet and run off the page.
The experience of using an Android tablet simply feels like using a sub-par smartphone, when it should feel like its own experience. An iPad has always felt like its own, complete device. An Android tablet feels like Frankenstein, with smartphone parts stitched together and some bits stuck on haphazardly.
Android tablets don't even consistently refer to themselves as tablets. You'll find references to your "phone" throughout the software. It's not a big deal, but it's jarring. It shows a lack of polish and care.
The best Android tablets are overpriced, underpowered
Still, it isn't just the apps that keep me from recommending a Samsung tablet over an iPad, and it's really only Samsung that's worth discussing because most other Android tablet makers have dropped under Apple's price ceiling. Only Samsung and Lenovo bother to make premium Android tablets, and Samsung has its head so far above the iPad's ceiling, it's sticking through the roof.
The Galaxy Tab S8 costs $699.99 / £649 / AU $1099. You can get a discount for a trade, and Samsung gives better discounts than other tablet makers. You can also get a discount if you sign up for a carrier plan, but then the tablet will cost more with 5G networking. The upshot is that Samsung's tablet is much more expensive than Apple's iPad 10.9 (2022), and it even costs more than the iPad Air (2022), which starts at $599 / £569 / AU $929.
Inside Samsung's best tablet is a Qualcomm Snapdragon 8 Gen 1 chipset, the fastest mobile platform you can find on an Android in 2022. Inside Apple's iPad Air, you'll find an Apple M1 chipset, which is the same desktop-level processor Apple used in the Macbook Air until 2022. Samsung's tablet is fast, but it isn't close to catching the iPad Air.
Why does this matter? Because a tablet that costs more than $500 isn't just an entertainment accessory, it's a serious computer. Its performance should exceed the expectations of a mobile device. It should be a laptop replacement since you can buy a cheap Windows laptop or one of the best Chromebooks for the same price.
iPad gets 6 years of OS updates, Androids not so much
Here's the final kicker. If you bought an iPad 9.7 in 2017, you can run the latest iPad OS 16.4. That's a tablet that only cost $329 / £339 / AU$469 at launch. Apple has been supporting its bargain tablet for six years.
That same year's much more expensive Galaxy Tab S3, at $599 / £599 / AU$780, started with Android 7 (Nougat) and was updated all the way to Android 9 (Pie). That's right, it didn't even survive past the Android dessert-flavored update phase.
If we can hold onto a great smartphone for two to three years, a great tablet should last more than twice as long. If Android tablet makers want to compete with an iPad, Android tablets need to be powerful enough to run the latest version of Android for the next six years.
An iPad will last your kid from seventh grade until they leave for college. Tablets need to be supported with all of the major OS upgrades by their manufacturers, or else they aren't worth recommending.
I don't expect better support for the newest tablets
As more Android tablets enter the market, I have less confidence than ever that this will happen. I wish that OnePlus would support its OnePlus Pad with software updates as long as the iPad, but OnePlus has only promised to take the Pad from Android 13 to Android 16.
Google has announced an upcoming Pixel tablet, but we don't have solid details, and even the House of Android can't be trusted to provide the same years of support as Apple. Its own Pixel 3 phone, launched in 2018, is stuck on Android 12. Apple is still supporting iPhone models back to the iPhone 8 from 2017.
For only a few hundred bucks, a tablet doesn't need to get everything right, but when we're spending more serious money on a tablet, we need to know that the tablet is being taken seriously.
Until Google, Samsung, and the rest of the Android world get serious about what it means to make a quality tablet, with dedicated apps and long-term support, there won't be an Android tablet I'll recommend if you can afford to buy an iPad instead.