What does a wet and dry vacuum cleaner do?
It'll clean more things than you think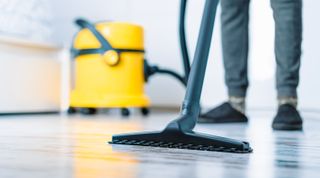 (Image credit: Getty)
A wet and dry vacuum cleaner is an appliance that'll tackle jobs inside and, in some cases, outside of the home. Alongside the best vacuum cleaners and best robot vacuums, wet-dry vacuums have been rising in popularity but what is it exactly that they do?
Wet and dry vacuum cleaners are powerful machines that can be used to lift liquids and solids from surfaces. They have been specifically designed to tackle big messes inside the home, as well as the debris, sticky crumbs, and spillages that can be found outside in the yard or the car. There's no denying that this type of vacuum cleaner is incredibly versatile - some can even blow leaves into one neat pile in the fall.
Originally built as a heavy-duty, large-scale vacuum cleaner for construction jobs, wet and dry vacuum cleaners have slimmed down to appeal to a more domesticated market over the years. Whereas you can still get this sort that is for the outdoors and outdoors only, you can now also find smaller, more portable versions to use around the home.
Whilst we're on the subject of wet and dry vacuum cleaners, we take a closer look at how they could work for you and your home.
How does a wet and dry vacuum cleaner work?
The name is a bit of a giveaway when it comes to finding out how a wet and dry vacuum cleaner works. They remove liquid spills and sludge, as well as debris and dirt from surfaces making them suitable for a variety of cleaning tasks. Some of the more domestic wet and dry vacuum cleaners, such as the Tineco Floor One S3, can vacuum and wash the floor at the same time, whereas the more heavy-duty Karcher wet and dry vacuums, for example, will clean around the car or garden.
A wet and dry vacuum cleaner is a lot more powerful than, say, even the best cordless vacuums - they have to be to lift the more stubborn messes - and so have a separate motor from its airflow to eliminate the risk of any electrical faults. Some models even convert into more portable vacuums that can be handheld making them suitable for use on upholstery inside the home, or leaf-blowing (assumingly) outside of the home.
They don't use a vacuum bag and any debris and/or wastewater that is collected is done so in a canister-type bucket system. Similar to standard vacuum cleaners, the majority of wet-dry vacuums come with removable and interchangeable parts and various accessories.
Again, just as with standard vacuum cleaners, wet and dry vacuums are easy to use and relatively easy to store. The main difference in cleaning, maintenance, and storage of this sort of appliance is that the canister/bucket will need emptying down the drain after each use and the parts used will require a rinse, too.
Do wet and dry vacuums work on carpet?
The majority of wet and dry vacuums are not suitable for widely cleaning carpets. More specific carpet cleaners that are designed to only clean carpet will ensure that debris and water are removed, and the surface of the carpet pile is not harmed.
Bissell, however, has some fantastic options for cleaning area rugs or spot-cleaning carpets. The Bissell CrossWave vacuums and washes tiled, laminated and sealed wooden floors, whereas the Bissell Little Green will lift away little messes from carpets, upholstery and car interiors.
Is it worth buying a wet and dry vacuum?
This type of appliance would be a good buy if your home is regularly prone to enduring little spills across the floors and upholstery, or if you need something to keep the outbuildings and/or yard in good order.
They are an incredibly versatile appliance to have around for lifting anything from drink spills and sticky crumbs to sawdust and paint spillages - depending on the type of wet and dry vacuum, of course.
They tend to range from a similar size to a portable handheld vacuum to a more heavy-duty 12-gallon canister vacuum on castors, so you'll probably find that they'll be stored a little more frequently than your everyday vacuum cleaner.
If space is at a premium, a consideration could always be a hybrid robot vacuum cleaner which also vacuums and mops (little) spills. These will go out on an automated clean, and roam around its planned route while tackling the messes it comes across accordingly. However, they won't be much use if it's a deeper, bigger clean that you need - in or outside of the home.
Get daily insight, inspiration and deals in your inbox
Get the hottest deals available in your inbox plus news, reviews, opinion, analysis and more from the TechRadar team.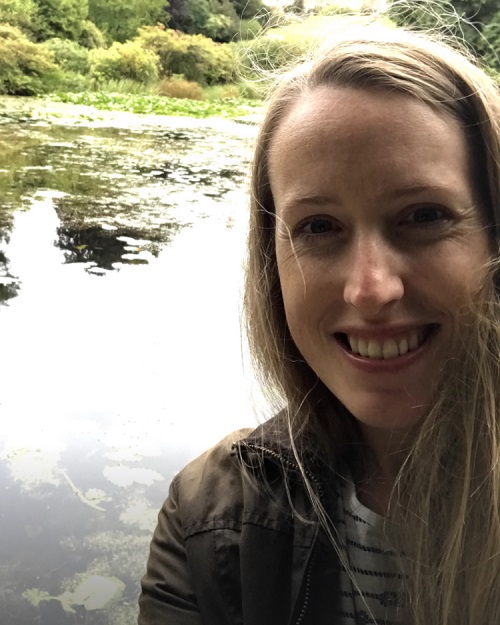 Jennifer Oksien is TechRadar's Homes Editor. Jennifer (Jenny) has over a decade of experience as a digital product writer specialising in appliances, smart tech and mattresses for some of the UKs leading retailers and magazine titles such as Real Homes, Ideal Home and Livingetc. Generally, you'll find her watching the latest Netflix series, digging around in the garden or attempting to make a cake that is edible.