This Samsung Galaxy Watch beta feature has big implications for Wear OS users
You can switch phones without resetting your Samsung Galaxy Watch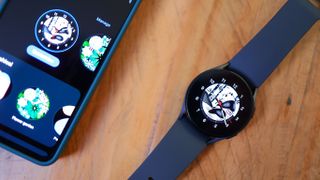 (Image credit: Basil Kronfli / TechRadar)
Samsung Galaxy Watch users beta-testing Samsung's new watch operating system have discovered a new feature that allows users to sync their watch to a different phone without having to completely reset it.
The feature is part of Samsung's One UI Watch 5, an operating system based on the upcoming Wear OS 4 – neither operating system has yet been widely released, although Samsung's One UI Watch 5 is currently in beta.
At the moment, uses of the best Wear OS watches, which are some of the best smartwatches available, must unpair and reset their watches when syncing their wearable to a new phone. This process completely wipes all your favorite apps and records from the watch, meaning you have to re-download your apps and start all over again. This is obviously frustrating, as it adds a good deal of time and effort to the process of setting up a new device.
However, the new feature, first noticed by 9to5Google, will allow you to keep your watch as-is when swapping it over. The update's changelog reportedly states that you can "switch your watch to a new phone, but keep your apps, watch faces, and more. You can get started in the general settings for your watch in the Galaxy Wearable app."
This is going to be a very useful feature for people who get a new phone every couple of years while keeping the same watch, but also for those who have phones for both work and personal use. Being able to jump seamlessly between devices will make the watch eminently more usable, and because Samsung's latest OS is based on the announced-yet-unreleased Wear OS 4, we can extrapolate that it's likely WearOS 4 will offer this feature as well.
Analysis: flexibility is key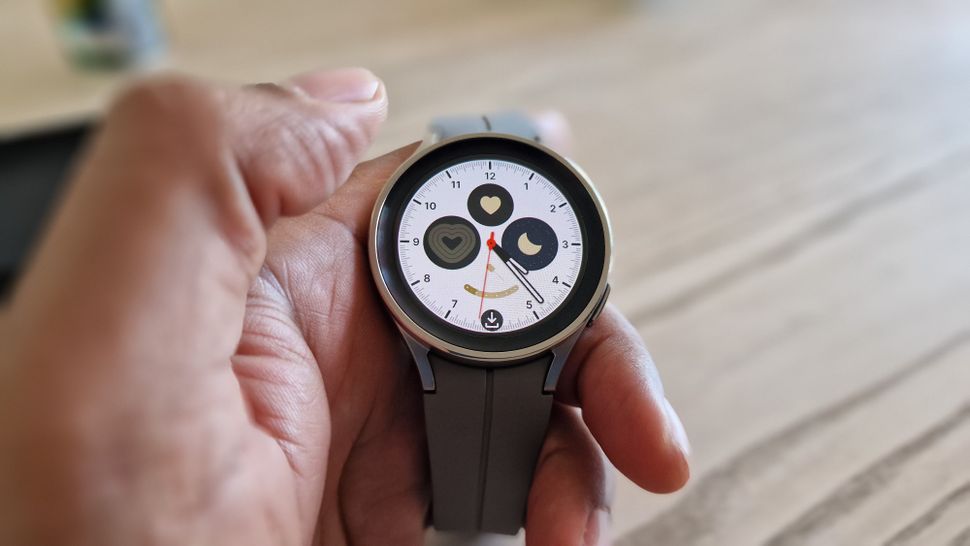 Being able to swap from phone to phone will certainly save time for Samsung Galaxy Watch (and hopefully future Wear OS) users, reducing the frustrations of setting up a new device. With the process of syncing devices in general becoming quicker and easier, it's a wonder this feature hasn't been introduced before.
A big advantage of both Wear OS and Android has always been their flexibility. Apple products require other Apple products in order to operate at their best within a rigid structure, but Android users have always been able to hack, customize and make granular choices about their devices to ensure they better fit their needs.
While that's slowly changing as Google and Samsung lock features away unless you have a matching Pixel or Samsung phone, the ability to switch between devices means Wear OS users would suddenly have a lot of flexibility when it comes to trying and using their watch with different phones.
We're certainly hoping this isn't a Samsung-only feature, and we look forward to testing it out when One UI Watch 5 is released, presumably alongside the Samsung Galaxy Watch 6, which rumors suggest could be launching in late July.
Get daily insight, inspiration and deals in your inbox
Get the hottest deals available in your inbox plus news, reviews, opinion, analysis and more from the TechRadar team.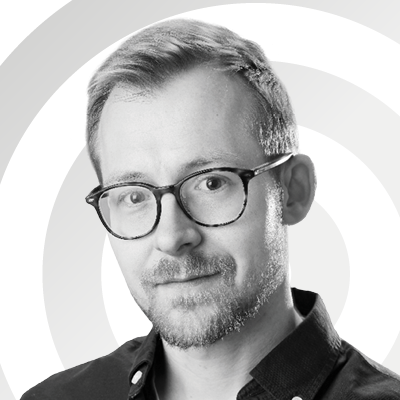 Fitness, Wellness, and Wearables Editor
Matt is TechRadar's expert on all things fitness, wellness and wearable tech. A former staffer at Men's Health, he holds a Master's Degree in journalism from Cardiff and has written for brands like Runner's World, Women's Health, Men's Fitness, LiveScience and Fit&Well on everything fitness tech, exercise, nutrition and mental wellbeing.
Matt's a keen runner, ex-kickboxer, not averse to the odd yoga flow, and insists everyone should stretch every morning. When he's not training or writing about health and fitness, he can be found reading doorstop-thick fantasy books with lots of fictional maps in them.