BBC spills beans on 360 video and 4K plans
But limited by need for "sensible" investment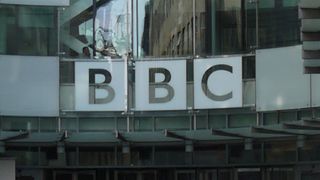 Clarification: The BBC has confirmed to us that its 4K plans for Rio will involved internal experimentation only, and will not feature any consumer-facing content as our original article stated. We have updated the article below to reflect this.
The BBC will be internally experimenting with 4K content for the 2016 Olympics in Rio de Janeiro and is also interested in the possibility of utilising 360 videos in future coverage, senior members of the BBC Sport team have said.
The news comes as the BBC has revealed that its Euro 2016 coverage will not feature any UHD/4K content, despite several of the bigger matches being filmed in the format.
Speaking at the BBC's Euro 2016 launch event, Ben Gallop, Head of BBC Sport Interactive, said "through the summer we are doing some experimentation with 4K for the Olympics" and indicated that he thought that the format has a long term future.
The BBC said that this experimentation would be for internal use only, and that there would be no consumer-facing 4K content from the olympics this year.
"Sensible" investment in 360 Video
Although Gallop currently views 360 as a bit of an "unknown" that may or may not take off, he indicated that the BBC would nevertheless like to experiment with it in a "sensible" way without over-investing.
"We need to innovate and experiment but we can't suddenly flip our operating model to suddenly go into 360" he said.
With Euro 2016 the BBC has already indicated a willingness to utilise other online services to deliver content such as Facebook Live, Snapchat and Periscope. Given that Facebook in particular already supports 360 videos (and owns the producer of the Oculus Rift VR headset) Gallop indicated that this could be an avenue that the BBC ends up exploring to deliver 360 content without spending the money it would take to upgrade iPlayer to deliver it.
Indeed he went on to suggest that the games in Rio might see the BBC experiment with 360 video for the first time.
4K delivery pains
BBC's current version of its iPlayer software is currently not equipped to deal with 4K video and a broadcast standard for the resolution has yet been established.
BT Sport currently already operate a 4K channel, which they broadcast through its IPTV network.
The BBC meanwhile has been much more cautious after the failure of 3D, which has infamously ground to a halt in spite of heavy investment from the broadcaster Sky, as well as most major television manufacturers.
Since the BBC operates using public money, it must be much more cautious than its rivals. "We have to wait until a technology is commonplace enough for [it] to be worth investing in" Gallop said. In other words, the BBC cannot justify spending a lot of money on a technology that the British public don't currently use and which current infrastructure and hardware doesn't support.
It's currently unclear whether the BBC will utilise a framerate of above 24fps for its 4K content.
Sign up to receive daily breaking news, reviews, opinion, analysis, deals and more from the world of tech.
Jon Porter is the ex-Home Technology Writer for TechRadar. He has also previously written for Practical Photoshop, Trusted Reviews, Inside Higher Ed, Al Bawaba, Gizmodo UK, Genetic Literacy Project, Via Satellite, Real Homes and Plant Services Magazine, and you can now find him writing for The Verge.