The Motorola Razr 2022 is almost here as it's being unveiled later today (August 2), but thanks to a series of teases, we already know a fair bit about this flexing mobile, and you can read about it below.
We're hoping this is a big reinvention for Moto's line of foldable phones - the brand needs it. The Motorola Razr 2019 and Razr 2020 were interesting first attempts but had flaws that the company really needs to fix if it wants a smash-hit folding phone.
Motorola skipped a year in its pattern, with no Razr 2021, which has given the company even more time to create the best foldable it can – leaks also suggest it's going to have some impressive specs.
While we now know Motorola's third-gen Razr phone is almost ready to launch, it's already facing stiff competition from both the existing Samsung Galaxy Z Flip 3 and the Galaxy Z Flip 4, slated to launch in August 2022, not to mention the iPhone Flip that's potentially waiting in the wings too.
We're referring to this phone as the Motorola Razr 2022, as while we originally called it the Razr 2021, that never showed up. Lots of our wish list, which you can read below, remains the same – Motorola's first two foldables were interesting but flawed, so there's a lot of room for improvement here.
We've also included a look at when the Motorola Razr 2022 lands, and what it might cost, all of which you'll find below. And as soon as there's any additional rumors or news about it, we'll add that in too.
The Motorola Razr is about to land, with a launch set for August 2 (today at the time of writing). But ahead of that, various screen, camera and battery details (opens in new tab) of the Motorola Razr 2022 have now been either leaked or confirmed.
Cut to the chase
What is it? The next foldable phone from Motorola
When is it out? Launches in China on August 2. Rest of world: TBC
How much will it cost? Maybe around $1,399 / £1,399 (roughly AU$1,900)
Motorola Razr 2022 release date and price
Despite initial talk that it'd be arriving China in July, on July 22, Motorola took to Chinese social media site Weibo that it'll be launching the Razr 2022 on August 2, alongside the Moto X30 Pro, which is the world's first smartphone with a 200MP sensor.
The launch kicks off at 7:30am ET / 4:30am PT / 12:30pm BST / 9:30pm AEST and there will be a live stream, but it's being hosted on the mobile app for China's Weibo social network, and will be held in Chinese, so you might be better off just checking back here after the launch for all the details in English.
For reference, the Motorola Razr 2020 was announced on September 9, 2020, and went on sale around a week later on September 15. However, the Motorola Razr 2019 was announced in November 2019 and didn't go on sale until February 2020.
As such, Motorola doesn't have a consistent release schedule for this range, so it's hard to predict exactly when the Motorola Razr 2022 might make it to market, especially as the August 2 event is a China-only release, meaning the foldable's appearance in other markets internationally is still up in the air.
As for the price, apparently it will cost €1,149 (around $1,205 / £980 / AU$1,725). That's less than the Motorola Razr 2020, which cost €1,399 / $1,399 / £1,399 (around AU$1,900), and given that Motorola used the same numerical pricing in the EU as in the US and UK last time, it could mean the Razr 2022 will cost $1,149 / £1,149.
Motorola Razr 2022 leaks and rumors
Motorola itself has confirmed a number of the Razr 2022's specs, including that it will have a top-end Snapdragon 8 Plus Gen 1 chipset, and a 50MP primary camera with "flagship imaging hardware."
The company has also shared some images of the phone, including one which shows the main display (and lacks the massive chin of the previous model), and one which shows a dual-lens camera on the back, as you can see below.
Beyond that, a Chinese certification agency has shared some specs, including the presence of a 6.67-inch 1080 x 2400 OLED main display, and a 2.65-inch 573 x 800 OLED secondary display.
The phone will also apparently come in a range of configurations, including a choice of 8GB, 12GB or 18GB of RAM, and 128GB, 256GB or 512GB of storage. Colors meanwhile supposedly include black, white, blue, cyan, green, gold, red, silver and gray, and the Razr 2022 is said to have dimensions of 166.99 × 79.79 × 7.62mm when unfolded, and to weigh 200g.
This listing also mentions a battery capacity of 3,320mAh, which is slightly at odds with a claim from a Motorola exec on Weibo (opens in new tab) that the phone will have a 3,500mAh battery, but it's possible that one of those is the rated capacity and the other is the typical capacity, as those two figures differ.
Prior to all this, a leak pointed to a redesigned phone with a smaller notch, a 50MP main camera with a 32MP front-facer and a 13MP ultra-wide, a 120Hz AMOLED screen and up to 512GB storage.
We'd take this with a pinch of salt though as the source also said the battery capacity is 2,800mAh, which now appears to be wrong.
Comments by Lenovo executive Chen Jin meanwhile suggest that the Motorola Razr 3 could get an internal storage bump to 512GB – that would be double the storage that comes in the 2020 version of the phone, but we'll have to wait and see.
Finally, another specs leak points to 12GB of RAM, 512GB of storage, a 6.7-inch main screen and a 3-inch cover display. The phone will also apparently come in Quartz Black and Tranquil Blue shades.
What we want to see
The current Motorola Razr 2020 has a lot going for it but also a lot of issues, which is why we only gave it three stars in our review. For the Motorola Razr 2022 to be a five-star phone it could do with the following.
1. A lower price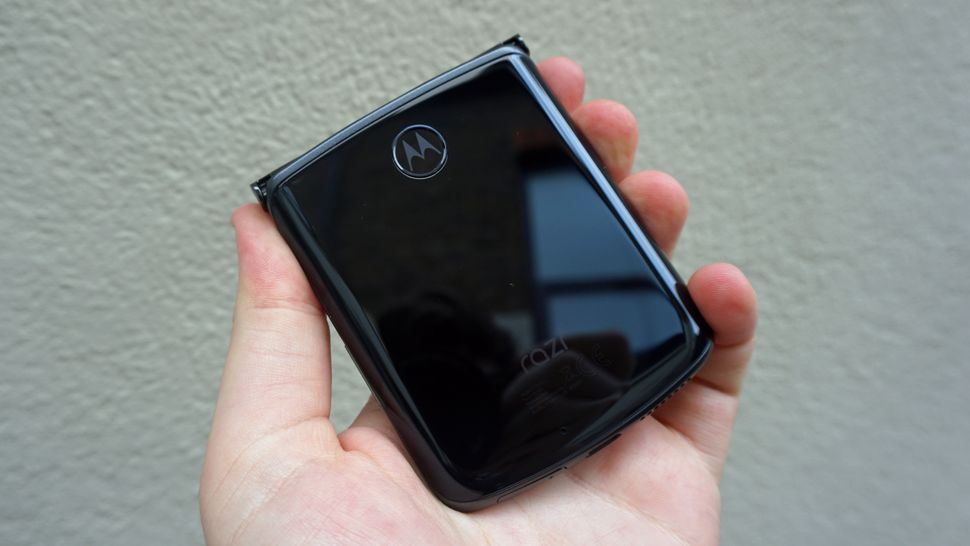 The Motorola Razr 2020 wasn't as expensive as one of its folding rivals from the same era - the Samsung Galaxy Z Fold 2 – but it still cost more than most conventional smartphones of the time, even top-end ones, and it isn't a top-end handset itself.
As such, and particularly in the face of competition from the Samsung Galaxy Z Flip range, we'd really like to see the Motorola Razr 2022 arrive with a lower price. If it can drop closer to $1,000/£1,000 that would make it a lot more tempting – something the rumors, as they stand, are alluding to.
2. Better battery life
One of our main complaints about the Razr 2020 was its battery life. Despite having two screens the phone only has a 2,800mAh battery, which is far smaller than most phones, and that translates into longevity that's often under a day – based on our tests.
It's assumed that Motorola hoped users would rely on the smaller cover display more than they actually did, not to mention the company clearly wanted to keep the phone thin and a smaller battery makes that easier, however, the end result was a foldable that didn't reliably last a day, making it an unreliable recommendation.
3. No more creaks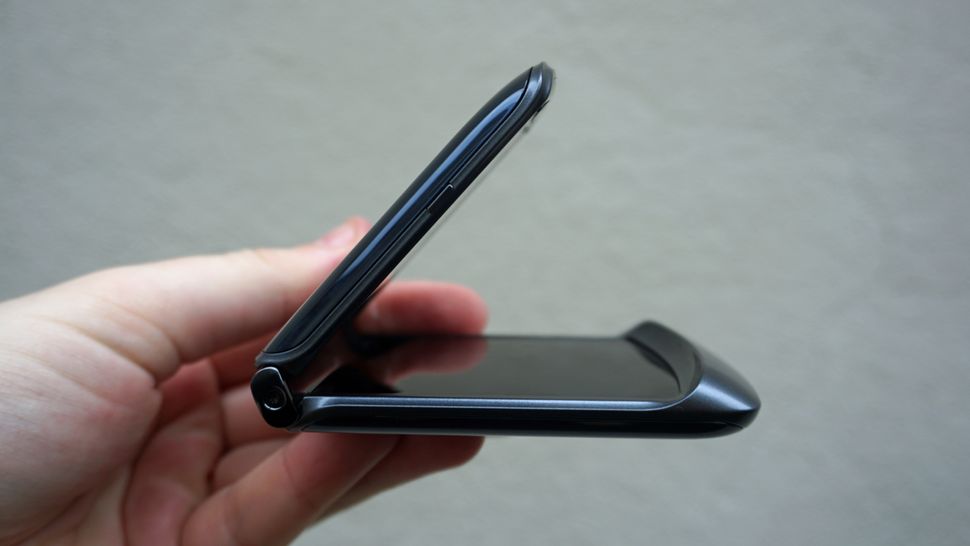 Another issue we had with the Motorola Razr 2020 was that the hinge would creak when unfolding the screen. This was an issue with the 2019 model too, so we really hope it's fixed on the Motorola Razr 2022.
While Motorola reassures us that the creak is nothing to worry about, it's also not something that you want a premium device to exhibit.
4. A better screen
The Razr 2020 had two screens but neither of them were particularly special. Its main 6.2-inch display remains slightly lower resolution than most high-end and even many mid-range phones, at 876 x 2142, paired to a basic 60Hz refresh rate too.
Its secondary screen, or cover screen was even less impressive, at 2.7 inches and 600 x 800, though that's more forgivable since it was designed for simple interaction like media controls, snapping selfies and triaging notifications.
For the Motorola Razr 2022, we really want to see some upgrades, at least to the main display. The size of the current model is fine but a higher resolution and refresh rate would definitely help – something it looks like we might actually be getting.
5. An any-angle screen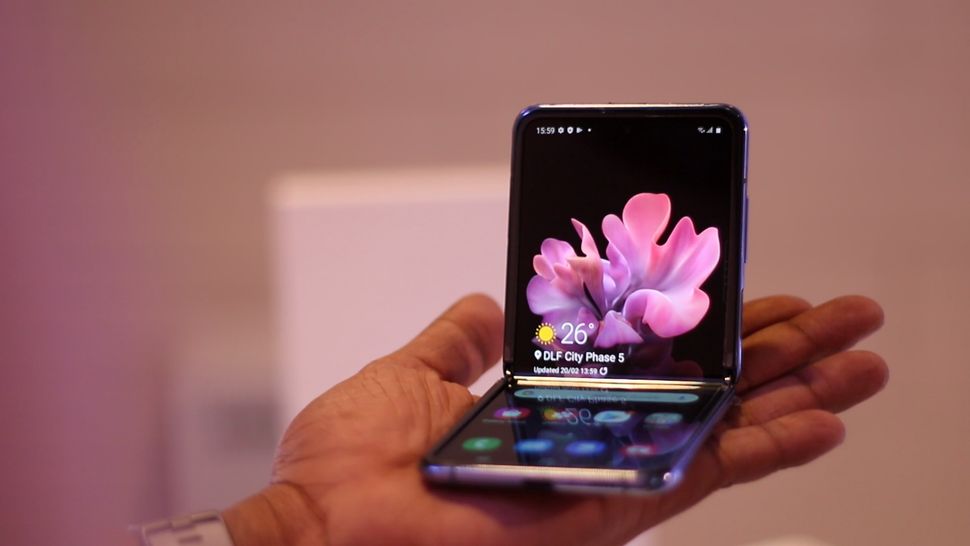 Speaking of the screen, the Razr 2020's main display could either be open flat or closed, but the Samsung Galaxy Z Flip offerings let you position the phone at any angle. So if you want to half-open the main display on the Z Flip 3 and sit it flat at a right angle, for example, you can. Samsung even branded this positioning as 'Flex Mode'.
We'd like the Motorola Razr 2022 to also have this ability. It's a small thing, but it helps make the most of having a screen that folds.
6. More cameras
The Razr 2020's cameras weren't bad, as such, but they were fairly basic; with a middle-of-the-road 48MP f/1.7 main camera and a 20MP f/2.2 selfie camera. That's fewer sensors and more mediocre camera quality than even many mid-rangers nowadays.
For the Motorola Razr 2022, we want more cameras, with at the very least main, ultra-wide, and telephoto all accounted for. Rumors suggest we're getting two out of three, so we're not complaining too much.
7. Top-tier power
The Motorola Razr 2020 ran on a Snapdragon 765G chipset, which was upper mid-range when it launched. Given that the phone cost more than most flagships at the time, we had hoped for more powerful silicon, however.
Luckily, signs point to (at least) a Snapdragon 8 Gen 1 – which resides within most of the flagship Android phones that launched during the first half of 2022, although some sources claim that the newer Snapdragon 8 Plus Gen 1 will be the SoC of choice, which if so will meet our expectations much more readily.