Laptop vs desktop: which should you buy for back to school 2023?
Versus
Contributions from
last updated
We pit laptop vs desktop to see which is right for you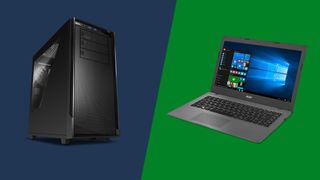 (Image credit: Future)
With Back to School 2023 already here, there are plenty of students in need of PCs, particularly fast and reliable ones that help them make quick work of homework and projects. And one of the most difficult tech purchasing choices to make is whether to buy a laptop or a desktop.
The debate between laptops and desktops has been going on since laptops were first created and mass-produced, with plenty of positives and drawbacks from each side. There are plenty of families trying to sort through all this information, to make the best decision for the students among them based on their own needs and preferences.
Fortunately, we at TechRadar are experts with thousands of both PC and laptop reviews under our belts, which means we understand the nuances behind each choice. So if you're trying to decide which one is best for your needs and budget, we're here to break it down to help you make the right choice. And with so many back to school sales going on right now, we'll even help you find the best possible deal on whichever side you ultimately decide upon.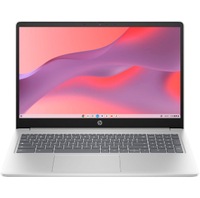 HP Chromebook 14: was $299 now $149 at Best Buy
This basic budget HP Chromebook 14 is down to a terrific low price if you need a device for light use, such as general browsing and schoolwork. It offers a 14-inch display, impressive battery life, and decent performance thanks to the Chrome OS – all for under $200 at Best Buy's back to school sale. A bargain for students and those with basic needs.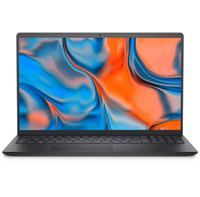 Dell Inspiron 15: was $649.99 now $449.99 at Dell
We rarely see devices at this price with an Intel i5 processor, 16GB of performance-boosting RAM, and a large 512GB SSD. You'd usually expect to pay at least $600 for this sort of power, plus there's a responsive and bright full HD 15.6-inch screen, so it's terrific value for money. Get it if you need an all-around laptop to blast through your everyday computing work, multitasking, and even some more demanding needs.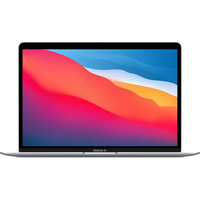 Apple MacBook Air (M1): was $999 now $749 at Amazon
If you're looking for an affordable MacBook, Amazon has slashed the price of the 2020 MacBook Air down to $749 — the lowest price it's ever been. This 13-inch laptop delivers excellent performance thanks to Apple's M1 Chip and includes an ultra-thin design and an impressive battery life.
Differences between laptop vs desktop
A desktop PC is a static, stationary computer that will stay on a desk in an office or bedroom. It usually consists of various parts: a tower, a monitor, a keyboard, and a mouse. PCs are generally more customizable than laptops as well. You can put together top-of-the-line parts for every aspect of the PC when you choose a desktop computer, and upgrade those components as they become outdated. This means that they last much longer than a laptop.
A laptop (also called a notebook) is a portable, all-in-one device that usually has USB inputs on the sides for optional peripherals. Laptops have a built-in screen, a built-in keyboard, a trackpad that acts as a mouse, and can vary in size. Laptops are generally limited by their size but many modern batteries are big enough to provide 12 or more hours of power before needing to recharge. However, unlike desktops, laptops are either very limited or impossible to upgrade, meaning that they last for a much shorter period of time than a desktop.
The argument for a laptop
A laptop is the best option for students who are going to school outside of the home every day and need a computer for classes. While laptops are more delicate than desktop PCs, you can now find rugged laptops that will take a fall or two without being destroyed. And unlike a desktop, a laptop can be used right out of the box with minimum setup.
Laptops are best used for productivity work like reading, word processing, streaming videos, or using social media. If you or your child wants to have the freedom to roam while using a computer, a fully charged laptop should last an entire day for working or learning.
Not to mention that some of the best laptops for students and best laptops for kids are Chromebooks, which solve the expense issue that laptops tend to suffer under. The OS is simple to use for both young students and parents, and there's an extremely low risk of a Chromebook being infected with malware or having glaring security issues.
The argument for a desktop
If you want a computer with a lot of versatility, a desktop PC is for you. Desktops can store huge files and gaming ones can run the best PC games at high settings. Desktops can also be changed to fit your needs.
You can add more storage, RAM, and a better graphics card to improve your computing experience. Desktop PCs also do not run on a battery, so you can use them for longer without stopping to plug in and recharge. But you can't easily transport a desktop computer around and schools don't allow for a desktop to be set up at your desk.
Desktop PCs are great for a home-schooled or distancing-learning scenario. A desktop computer can be used during the school day for learning and word processing, and during off-hours for gaming and entertainment.
There are also all-in-one PCs, which are stylish devices where their components are built behind the screen. This means they are easier to move and set up, as you don't need to connect as many wires, and they take up less space on the desk as well. However, they are also more expensive, and not as easy to upgrade as normal desktop PCs.
What's the best choice?
If a desktop PC and a laptop have the same specifications, the general rule is the laptop will be more expensive. Top-of-the-line laptops generally have higher price points than desktop PCs and they also have all of the limitations listed above. High-end laptops are still a great investment because they can be used for gaming and streaming in addition to schoolwork.
A top-of-the-line desktop can be used more often by a distance-learning student, with a lower up-front cost for parents. Eventually, upgrading the PC can be a time-consuming and expensive process, but the initial out-of-pocket costs don't have to be sky-high.
It really boils down to the student's specific needs, as well as the overall buyer's budget. If portability isn't necessary then it's best to invest in a PC
Sign up to receive daily breaking news, reviews, opinion, analysis, deals and more from the world of tech.