Update: the Hive Autumn Sale is scheduled to end at midnight tonight so you've only got another few hours to get involved!
If you've installed the Hive Active Heating system and fancy expanding your smart home credentials, or if you've fancied getting onto the smart home ladder but haven't done it yet - Hive just launched its Autumn Sale to tempt you into taking the plunge.
Hive is offering exactly 20% off the majority of its smart home products until the end of the weekend, including the Hive Active Heating Kit which is down from £199 to £159.20.
Hive is owned by the same parent company as British Gas, and its flagship product offers you the ability to control your central heating and hot water systems from your smartphone, whether you're at home or away. Hive reckons this system can save you up to £130 on your heating bill each year by ensuring your home is heated only when needed.
These days the system goes far beyond that though, and also offers smart lighting, smart plugs and smart sensors which can all be controlled through a central hub, smartphones and tablets or even via Amazon Alexa voice commands.
We reviewed the latest Hive Active Heating kit back in the summer and gave it four stars and a 'Recommended' badge. All the deals run until the end of Sunday so you'll need to be decisive to take advantage of this one.
Hive's Autumn Sale deals: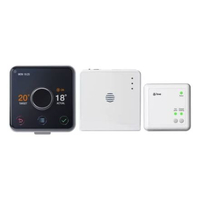 Hive Active Heating: down to £143.20 from £179
The Hive Active Heating kit is the flagship product in the range and gives you maximum control over the heating and hot water in your home. The kit comes with the Hive Active Heating thermostat and the Hive Receiver which connects to your boiler - you can also get this kit with the Hive Hub included (if you don't have one you'll need to get this) but it'll cost you a bit more - that package is down to £199.20 from £249. See the deals on the Hive website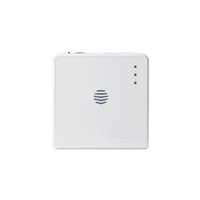 Hive Hub: down to £64 from £80
The Hive Hub is fundamental to any Hive system. Whether you want smart heating, smart lighting, smart plug sockets or smart sensors - they all need the Hive Hub to communicate with each other, and you. That means if you aren't a Hive user yet, you'll either need to start with the kit above, or buy this Hub before you can get any of the gadgets below. See the deals on the Hive website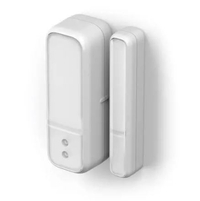 Hive Window, Door and Motion Sensors
Expanding beyond your heating system, the door sensors aim to let you know that everything's safe at home. You can get notifications when windows and doors open and shut and they'll communicate with Hive Active Plugs to automatically turn off appliances when you leave the house etc. The motion sensors can do things like give you security alerts when you're away or just turn on smart lights when you walk into a room. All prices are reduced by 20%, with both types of sensor coming in packs of 1, 2 and 3. Prices are one for £23.20, three for £63.20 or five for £95.20.