If you're in the market for a new broadband provider or package, then we may have found the right deal for you. This is because, at the moment, you can get Shell Energy's Superfast Fibre Plus broadband (67Mbps) for £23.99 a month. If you sign up now, you also get a £60 Amazon Voucher and your first month is free.
This is an 18-month contract, and it comes with a £5.57 upfront fee. However, it offers truly unlimited usage and average download speeds of 67Mbps. We think this deal is a good option for people who enjoy streaming in UHD on multiple devices, as well as casual online browsing and gaming. With its average speeds of 67Mbps, it should also be fast enough for small to medium households with high download demands.
However, we understand that this deal may not be right for you. So, if you're searching for something a little faster or you just want the cheapest deal available in your area, then we recommend that you head over to our top broadband deals page.
OUR SHELL ENERGY BROADBAND DEAL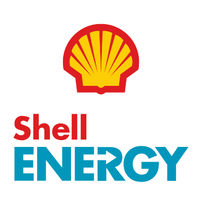 Why should I choose Shell Energy's broadband?
Shell Energy is best known as an energy supplier. However, we think the company can now also rightfully call itself one of the UK's leading broadband providers.
Shell Energy's deals usually sit on the cheaper end of the market and its offers can be considerably cheaper than those offered by BT, Sky and Virgin Media. Plus, Shell Energy also offers a great range of speeds, including a selection of Full Fibre options that extend all the way to 900Mbps. These supercharged speeds sit alongside ADSL options and fibre options, meaning the company has deal for everyone.
Added to this, Shell Energy's latest customer reviews also suggest its customer service is good. What's more, in recent years, it has even won awards for its wide choice of support options.
However, one of the main differences between Shell Energy and the top providers like Sky, BT and Virgin Media is that the company doesn't offer many extras and it doesn't have any options for TV add-ons and subscription bundles.
Similarly, some customers feel that Shell Energy is slightly restrictive. This is because the company only offers 18-month contracts that provide little in terms of flexibility.
If you like the idea of partnering with Shell Energy but think this deal isn't for you, or if you'd like a similar deal but with a different provider, then either head to our best broadband deals page. Alternatively, use our widget below to see what offers are available near you right now.
Loading...