Black Friday SSD and Hard drive deals still available 2022
Deals
Contributions from
last updated
Black Friday is the perfect time to give your tech a refresh, so we've explored all of the best SSD and hard disk offers ahead of the big day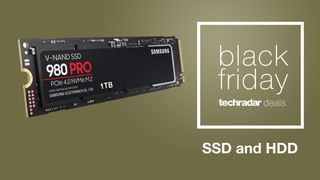 (Image credit: Future)
Black Friday is now behind us but don't despair, there are still some great deals to be had and some great bargains to be collected. Just be mindful that stocks are low for some of the most popular hard drives and SSD.
SSDs and hard drives are perennial favorites for PC, laptop and games console upgrades. Some people want super-fast SSDs for quick game loading, others want laptops to boot quickly so they can get to work in seconds, and hard drive upgrades can provide loads of extra space for content creation files.
We've explored all of the key retailers to find the best deals on top storage products for Black Friday 2022, so bookmark this page if you want to stay on top of all the key offers.
Elsewhere, we've explained exactly what you need to look for when buying an internal or external SSD or hard drive – and highlighted some of our favorites, too. And don't forget to look elsewhere, either, because we've covered the best SSDs of 2022 and explored the differences between SSDs and hard disks.
Best Black Friday SSD, hard drive, USB drive & microSD card deals in the US
Best Black Friday SSD, hard drive, USB drive & microSD card deals in the UK
Tips for buying an SSD or HDD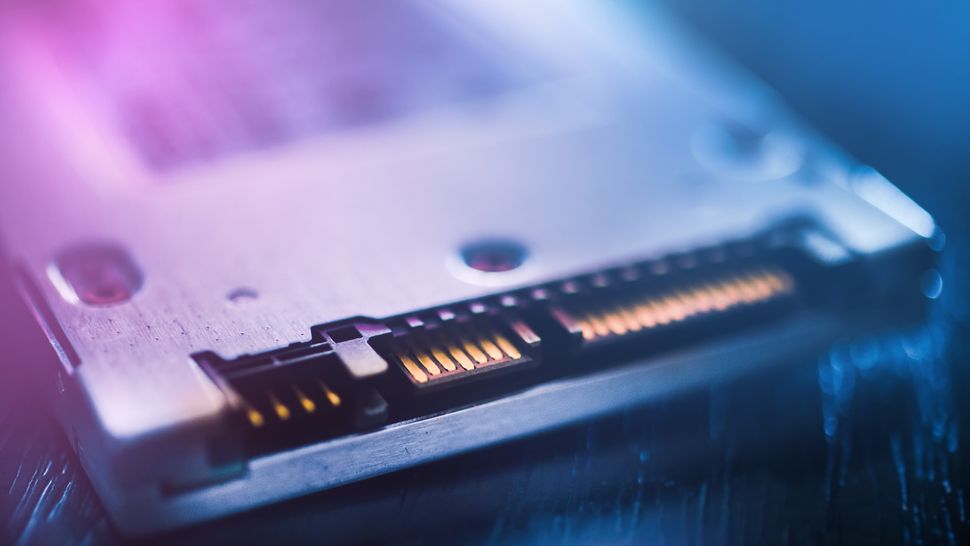 It's easy to assume that SSDs and hard drives are simple products when compared to laptops, TVs, or PCs, but there's still plenty to consider if you want to buy new storage.
SSDs are more popular for a couple of crucial reasons: even affordable SSDs are far faster than the average hard disk, and they're physically smaller, so they can easily fit into laptops, compact PCs and motherboards. The lack of moving parts also means they're less susceptible to breakages.
While an SSD will always be quicker than a hard drive, different kinds of SSDs do exhibit different speed levels. The best cheap SSDs use the slower SATA or PCI-E 3 connections, while the best M.2 drives are quicker but pricier thanks to their PCI-E 4 protocols.
If you're buying the best internal hard drive you can find, you'll have to accept a slower pace when compared to SSDs. Nevertheless, remember that 3.5in drives are almost always faster than 2.5in products and that 7,200rpm drives are quicker than 5,400rpm disks.
Make sure you're buying an SSD or hard drive that's got enough capacity, and then think about the particular attributes of internal and external hardware. If you buy an internal SSD or hard drive, ensure you've got the requisite motherboard connections and space free inside your PC or laptop.
If you've got external storage in your sights, check that your other hardware supports its type of connector, and consider its dimensions and weight. It could also be worth buying a ruggedized hard drive to ensure that it survives life on the road. Make sure your new drive has a top-notch warranty, too, and consider what software comes with the device – a free subscription to an expensive service could sweeten the deal.
If you want to buy a hard drive for a specialist business PC or the best gaming SSD for your PC or console, there are some additional considerations.
Business buyers should buy an SSD or a hard drive that has a higher endurance rating. That's because productivity PCs and laptops tend to read and write files to storage at a greater frequency than the storage in consumer systems. That's true for internal and external hardware in equal measure.
It's also worth investing in storage with built-in backup options like cloud storage to ensure that you don't lose vital files, and if you're going to store sensitive data then many SSDs and hard drives also have encryption.
Gamers need to address different concerns. Speed and capacity are vital: if the former is good, your loading times and boot speeds will be better, and if the latter is large enough, you'll never run out of room. If you want an SSD to upgrade your PS5, make sure the console supports it before clicking the buy button.
Are you a pro? Subscribe to our newsletter
Sign up to the TechRadar Pro newsletter to get all the top news, opinion, features and guidance your business needs to succeed!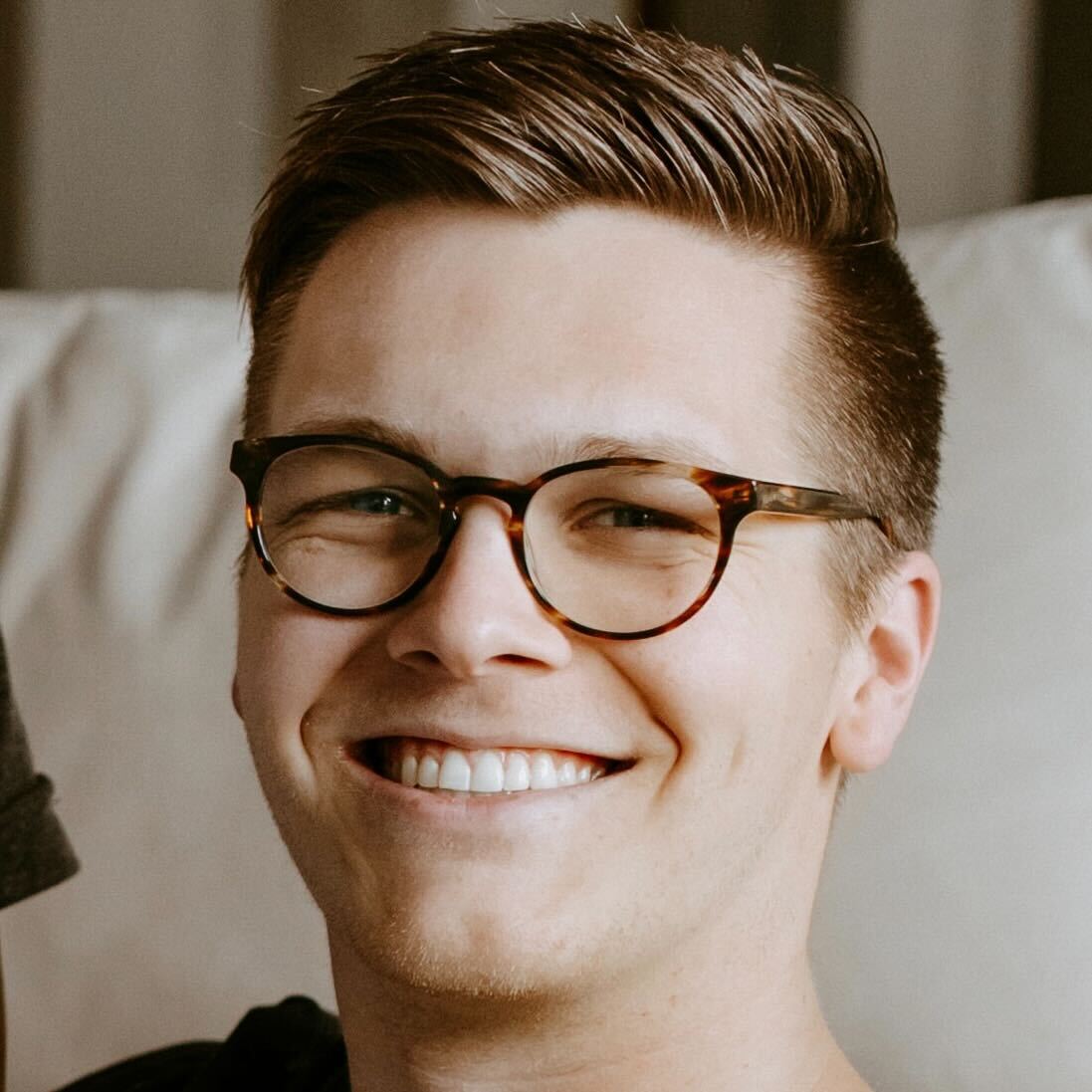 B2B Hardware Editor, TechRadar Pro
Collin is the B2B Hardware Editor for TechRadar Pro. He has been in journalism for years, with experience in small and large markets, including Gearadical, DailyBeast, FutureNet, and more.
Collin is an experienced individual who has an abundance of knowledge when it comes to all things professional hardware. He is the go-to subject matter expert for TechRadar Pro and focuses on standing desks, office chairs, business laptops, "pro" monitors, and other similar topics. With his in-depth understanding of these areas, Collin can provide invaluable insights and advice to readers looking to make informed decisions about their hardware investments.