While the previous two builds will run Star Wars: Battlefront 2, and pretty much any modern PC game, what kind of rig can we build that packs in some of the most impressive and powerful components money can buy?
When building your own gaming PC you can go completely nuts if your budget allows. These enthusiast-class rigs are future-proofed for years, and will run any game on its maximum graphics settings at 1440p resolution, and even ultra-high-resolution 4K.
To build the ultimate gaming PC for Star Wars: Battlefront 2 we've hand-picked some amazing top-of-the-range technology. Money is no object with this machine, so don't expect a low price tag – and some of the hardware is so over the top that it will seem like overkill.
But what this machine will do is show you what it's possible to build with the best of the best hardware. If you have one of these beasts you'll be safe in the knowledge that you have one of the most powerful gaming PCs in the world – and you won't have to worry about upgrading for a very long time.
Due to the price of this machine it won't be for most people's budget, but you can use it for inspiration, swapping out some of the components for more modest – yet still incredibly powerful – alternatives. If you've got a load of cash, though, then this really is the ultimate gaming PC.
Building the ultimate gaming PC
First of all, for the processor we went with the fantastic AMD Ryzen Threadripper 1950X, and absolutely amazing processor that features 16-cores. Sure this may be overkill, but we want the ultimate PC for Battlefront 2, and it also means we can live stream our gameplay on Twitch as well.
With the processor selected, we went for the Asus ROG Zenith Extreme X399 motherboard, a feature-packed mobo that does this powerful CPU justice. The Asus ROG Zenith Extreme X399 is a motherboard designed for gamers, so there are some excellent additional features that make overclocking your rig easy and safe.
To keep the AMD Ryzen Threadripper 1950X cool when under pressure – especially if you're overclocking it – we've gone for the Corsair H100i v2 GTX Hydro Cooler.
With a large 140mm radiator, custom-designed fans and liquid cooling technology, this does a great job of keeping the CPU chilled while also remaining pretty quiet. It's an all-in-one design, which means it's ready to install straight away, so you don't have to worry about fiddling about with pipes and coolant.
Although the radiator is large, it's more flexible than a hulking great heat sink and fans for an air-cooled system, as you position it at the top of case, away from the motherboard. This gives you a bit more room when inserting the other components.
In the previous builds we've been a bit conservative when it came to RAM, but for our ultimate gaming PC we've gone for 32GB of extremely fast Corsair Vengeance RGB DDR4 3200MHz.
The speed and amount of RAM (which comes in four sticks of 8GB) is huge, and while games won't take advantage of this for a very long time, it means the whole system is extremely fast – and that extra memory can come in handy when video editing, so if you're a keen streamer on YouTube or Twitch then this is the kit for you. It also comes with RGB lighting, which gives our gaming rig an impressive glow when in use.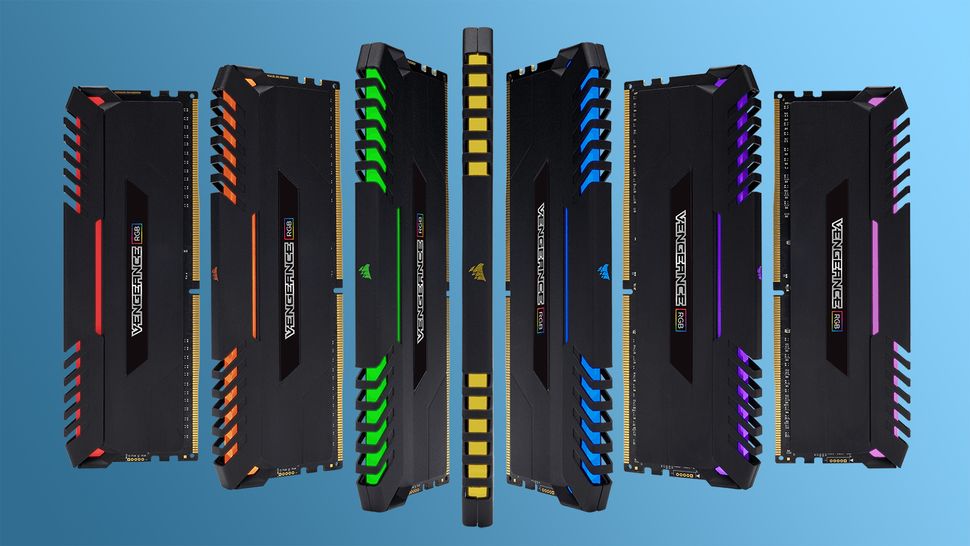 Now we come to the graphics card – and as you've probably guessed, we've spared no expense here. As we want to make this a Star Wars-themed PC there's only really one choice: the Nvidia Titan Xp Star Wars edition.
Not only is this one of the most powerful graphics cards in the world, with 12GB of GX5 graphics memory, 11.4 Gbps memory speed and a boost clock of 1582 MHz, but it's also beautifully themed in either Jedi Order or Galactic Empire, making this the ultimate graphics card to play Battlefront 2 on. It is very expensive though...
It's well worth going for a PSU that's dependable, as you don't want it breaking down or damaging your components, and has good power efficiency, as this PC will be getting lots of use. Don't just buy the cheapest model available, and make sure you read customer reviews, which are a good indicator of the reliability of a PSU.
For power efficiency, get a PSU that has an 80 Plus certificate. This means the PSU will only waste 20% or less of its energy as heat, reducing bills and noise levels – and the Corsair RM1000i ticks all the boxes here. It's also modular, which means you don't get a tangle of power cords spilling out from the box. Instead, you plug each power cord you need into the PSU as you build your machine.
This makes the installation of components easier, as you're not fighting a sprawling nest of cables as you insert them, and it also means it's easier to manage the cables inside the PC case – this not only makes it look nice, but it allows for better air flow to help keep your components nice and cool.
We're going to push the boat out slightly further for the hard drive, with the Samsung 960 Evo 1TB. This gives us enough space to partition 100GB to install Windows 10 on, with the remaining bags of space left to install our games on, so they load up nice and fast.
For the case we're going to again go with the excellent NZXT Phantom 410 in white, which offers plenty of space for all our goodies.
With all the components chosen, we can get on with the fun part of putting together our machine. Check out how to build a gaming PC: a step-by-step guide to building the best PC to find out how.