The Fortnite battle pass is always a major highlight of any new season. The Chrome presides over all in Chapter 3 Season 4 - AKA Fortnite Paradise. It's up to you (and a host of new characters) to defeat it or quash the naysayers.
Fortnite Battle Royale is an ever-changing beast with plenty of content drops over seasonal periods. The recent crossover event with Dragon Ball Z brought even more hype to the already-popular PVP game, and this season has already been a hit.
With Spider-Man's beloved Gwen Stacey featured in her Spider form, there are loads of new items to unlock in the newest battle pass whether or not you're an MCU buff.
This guide will take you through everything you can find in this season's battle pass, from skins to back bling, emotes, and more, meaning you can save up your precious V-bucks before you go ahead and splurge on the pass.
However, if you're looking for the most recent news on event-specific cosmetics, you'll want to check out the latest Fortnite skins for a full breakdown of each character available to unlock!
Think you're ready to jump in? Let's go over the contents of the Fortnite Paradise battle pass.
Fortnite battle pass: all Chapter 3 Season 4 unlockables
Fortnite battle pass: All Chapter 3 Season 3 skins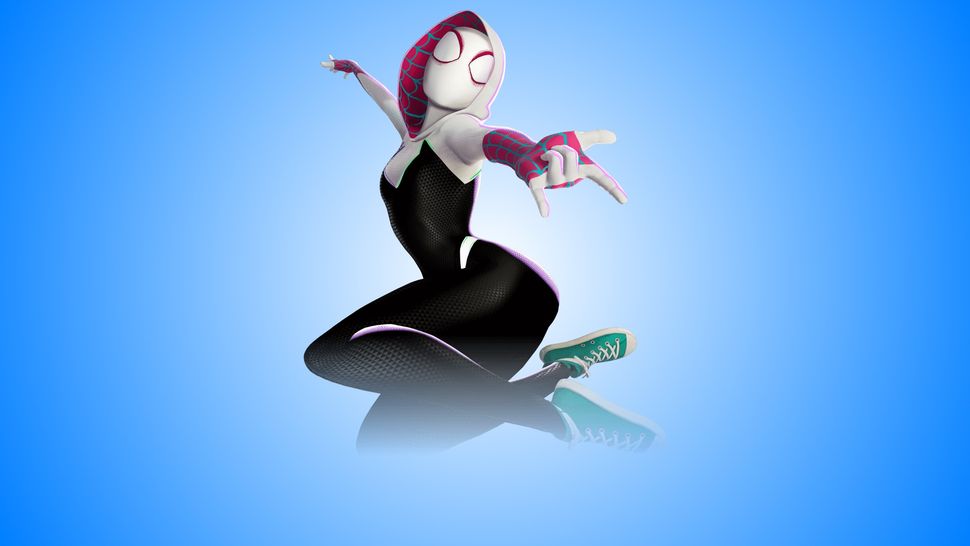 If you're on the fence about purchasing the latest battle pass, here is a look at each of the unlockable characters and skins, as well as their locations within the battle pass:
Swipe to scroll horizontally
| Character | Battle pass location | Variant location |
| --- | --- | --- |
| Paradigm | Gained by purchasing the battle pass | Sparring suit (page 3), moonrise battle suit (page 7), oceanic camouflage (page 9) - all for 8 stars apiece |
| Bytes | Page 2, purchased for 9 stars | Wanderer (page 3, 8 stars), Pony Tails (page 3, 4 stars), Lone Traveller (page 4, 8 stars) |
| Grriz | Page 4, purchased for 9 stars | Wild Beary comes as an extra skin |
| Meow Skulls | Page 5, purchased for 9 stars | Cloud Nine (page 8, 8 stars) |
| Lennox Rose | Page 6, 7 stars | Fresh Vandal (page 7, 8 stars) |
| Twyn | Page 8, 9 stars | Digitised (page 9, 8 stars) |
| Spider-Gwen | Complete the battle pass, spend 9 stars | N/A |
Fortnite battle pass: Chapter 3 Season 4 items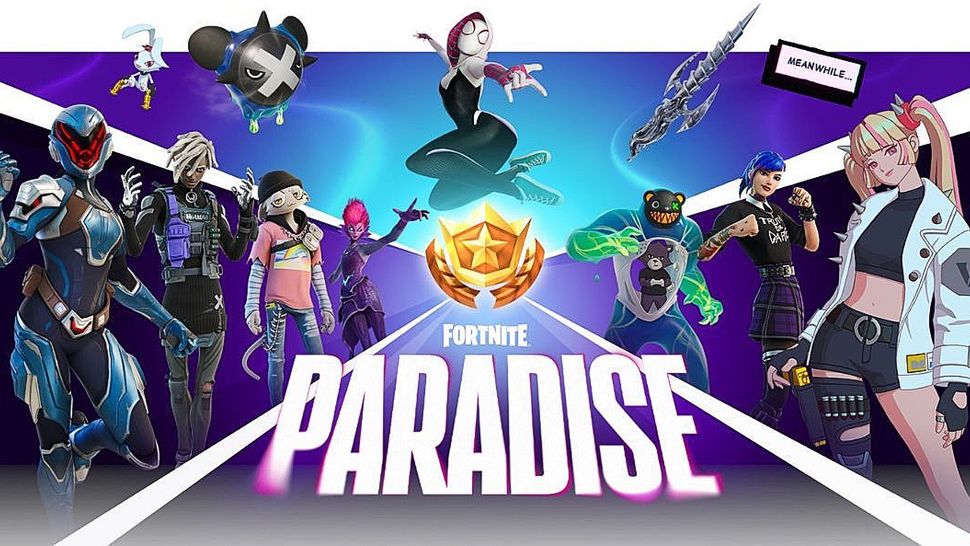 As well as cool character skins, the battle pass holds a huge range of gliders, tools, and emotes to deck your character out in the finest in-season garb that stars can buy.
Here's a look at each one, excluding the cosmetics and styles as described above:
Swipe to scroll horizontally
| Item | Type | Battle pass location |
| --- | --- | --- |
| Lunar Defender | Pickaxe | Page 1 |
| Paradigm Shift | Wrap | Page 1 |
| Paradigm's Ascension | Loading screen | Page 1 |
| The Power Inside | Spray | Page 1 |
| Lunar Hyperjet | Back Bling | Page 1 |
| Hero's Heart | Emoticon | Page 1 |
| Para-Dive | Contrail | Page 1 |
| 100 V-bucks | Currency | Page 1 |
| The Nothing's Gift | Pickaxe | Page 2 |
| Chromestruck Fire | Glider | Page 2 |
| Stinger Pack | Back Bling | Page 2 |
| Chrome Marked | Wrap | Page 2 |
| Always Watching | Loading screen | Page 2 |
| 200 V bucks | Currency | Page 2 |
| Chrome Conjurer | Emote | Page 3 |
| The Burnished Bus | Loading Screen | Page 3 |
| Lunar Skypan | Glider | Page 3 |
| Mad Mask | Spray | Page 3 |
| Nothing's Up | Emoticon | Page 3 |
| 200 V-bucks | Currency | Page 3 |
| Grizzy Gooper | Pickaxe | Page 4 |
| Hot Slurp Balloon | Glider | Page 4 |
| The Ballad Of Lil Grriz | Music | Page 4 |
| Game Over | Loading screen | Page 4 |
| Bear Claws | Contrail | Page 4 |
| Grriz Grin | Emoticon | Page 4 |
| 100 V-bucks | Currency | Page 4 |
| Slurpmatic | Wrap | Page 5 |
| Sardeenz | Back Bling | Page 5 |
| Fishbone Flayer | Pickaxe | Page 5 |
| Laser Focussed | Emote | Page 5 |
| Small Fry Surprise | Loading Screen | Page 5 |
| Claws | Emoticon | Page 5 |
| Comfy Cats | Glider | Page 5 |
| 100 V-bucks | Currency | Page 5 |
| Bun Bun Bang Bang | Back Bling | Page 6 |
| Spinal Vinyl | Wrap | Page 6 |
| Hop Drop | Contrail | Page 6 |
| Pick Me Up | Emote | Page 6 |
| Rose Light Daggers | Pickaxe | Page 6 |
| Welcome To Paradise | Loading screen | Page 6 |
| 200 V-bucks | Currency | Page 6 |
| Magnorepulser Board | Glider | Page 7 |
| OMG I Love It | Emote | Page 7 |
| Read The Manga | Loading screen | Page 7 |
| Watchu Say? | Emoticon | Page 7 |
| Buttoned Up | Wrap | Page 7 |
| 100 V-bucks | Currency | Page 7 |
| Electrostatic Impactor | Pickaxe | Page 8 |
| Polysynth Kite | Glider | Page 8 |
| Call It Bad Luck | Music | Page 8 |
| Lectro Guard Pack | Back Bling | Page 8 |
| MEW-F-O | Loading Screen | Page 8 |
| Meow-Wow-Wow | Spray | Page 8 |
| 200 V-bucks | Currency | Page 8 |
| Twyn/Stryder | Loading Screen | Page 9 |
| Lectro Trap | Wrap | Page 9 |
| Reloaded N' Ready | Spray | Page 9 |
| Portal Particles | Contrail | Page 9 |
| 200 V-bucks | Currency | Page 9 |
| Arachrobatics | Emotes | Page 10 |
| Meanwhile... | Back Bling | Page 10 |
| Mid-Swing | Spray | Page 10 |
| Gwen's Parachute | Glider | Page 10 |
| Web Of Life | Loading Screen | Page 10 |
| Spider Snare | Pickaxe | Page 10 |
| Good Game Gwen | Emoticon | Page 10 |
| 100 V-bucks | Currency | Page 10 |
---