Fortnite Paradise skins: all battle pass skins in Chapter 3 Season 4
Here are all the Fortnite Paradise skins to collect now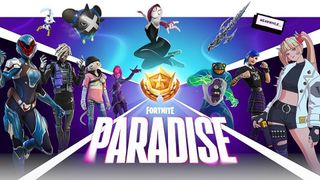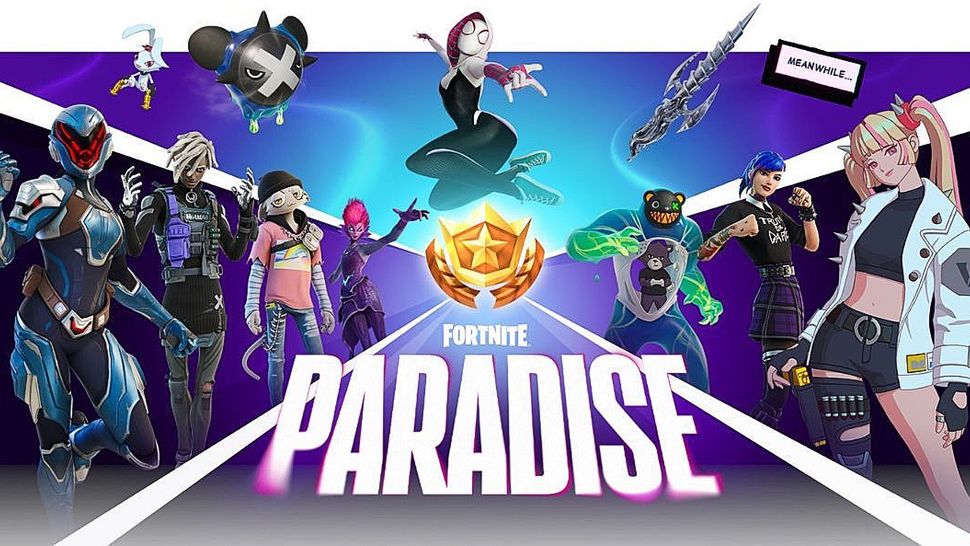 (Image credit: Epic Games)
Keen to know about the Fortnite Paradise skins? You're in the right place. Fortnite has entered Chapter 3 Season 4 and we've got the full details on which new Fortnite skins to expect from your battle pass.
Last season of Fortnite rounded off with the Dragon Ball Z crossover, bringing fans of the beloved anime to the game in droves. Your Fornite Battle Pass will have expired now for Season 3, but with a new season brings new rewards - and new skins and characters to unlock!
You'll find a bunch of new cosmetics to explore, so we've rounded up every Fortnite skin landing in the battle royale this fall. From Spider-Gwen to Paradigm, this season is going full heavy metal with the arrival of Chrome, so you'll want to suit up and look your best out there as you rake in those eliminations.
Here's a rundown of all the new faces in this month's pass - as well as one that might be familiar for fans of the Marvel Cinematic Universe.
All Fortnite Paradise skins in the battle pass
Fortnite Paradise skins: Fortnite Crew member Loveless
If you're a member of Fortnite Crew, you can expect even more bang for your V-bucks.
This month's offerings include new character Loveless, who can only be unlocked by purchasing Fortnite Crew, as well as even more V-bucks and cosmetics for you to use in-game.
Loveless's slick white suit and playing cards aesthetic are sure to make a formidable addition to any roster, whether you're fighting for or against the Chrome.
You can unlock the Battle pass by paying 950 V-Bucks and it's also included in the Fortnite Crew subscription, which costs $11.99 / £9.99 / AU$15.99 per month.
Fortnite Paradise skins: Paradigm
Tough and ready to rally against the Chrome, Paradigm is unlocked simply by purchasing the battle pass.
She comes with her original skin, Reality 659, but these variants - both with or without her helmet - can be unlocked by simply playing through the pass and spending star coins:
Sparring Suit
Moonbase Battlesuit
Oceanic Camoflage
Fortnite Paradise skins: Lennox Rose
Lennox may seem cute and sweet, but don't be fooled by this anime angel. Her weapons pack a punch, and she's all set to deal some hefty damage.
Her variant, Rose Vandal, comes a little later in the battle pass, but you can unlock her on Page 6 in the meantime!
Fortnite Paradise skins: Bytes
Bytes is here and he's getting ready to tear it up in the latest season of Fortnite.
Unlock him on Page 2, and work through the rest of the battle pass in order to unlock his 3 variants:
Wanderer
Pony Tails
Lone Traveller
Fortnite Paradise skins: Grriz
Small, mighty, and not afraid to prove it, Grriz can be found on Page 4 of your battle pass.
His other variant Wild Beary can be purchased as an extra skin, but be sure to pick him up quickly from the battle pass if you love unique-looking Fortnite originals.
Fortnite Paradise skins: Meow Skulls
This gothic feline might seem laid back enough, but don't get her whiskers in a twist unless you're asking for an almighty cat fight.
Grab her on Page 5 and pick up her variant, Cloud Nine, later on Page 8. Sounds pretty purr-feat to us.
Fortnite Paradise skins: Twyn and Stryder
With a male and female skin version, Twyn and Stryder are a mischievous pair of new faces that are sure to liven up any party this season.
You can unlock female version Twyn and her male counterpart Stryder on Pages 8 and 9 respectively.
Fortnite Paradise skins: Spider-Gwen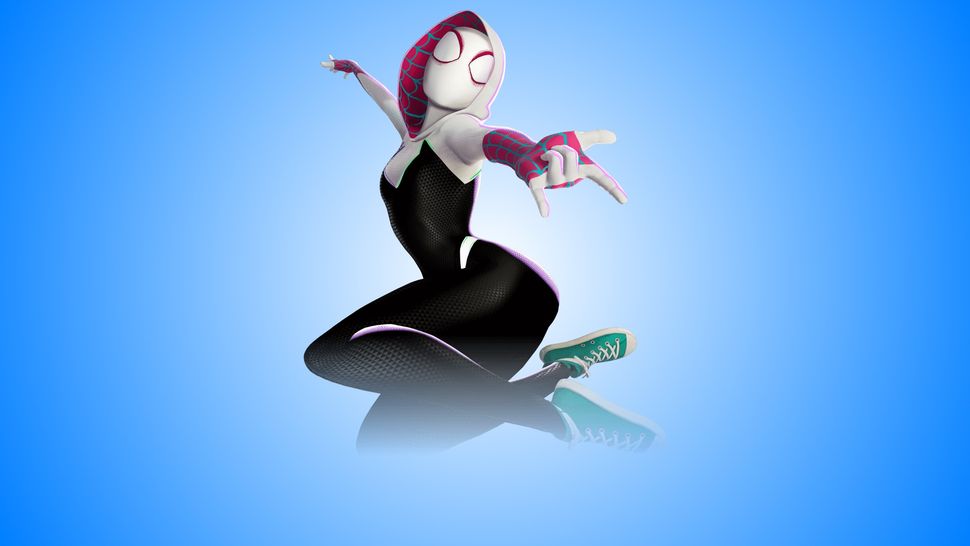 Fresh from the Spider-Verse, Spider-Man's beau Gwen Stacey makes an appearance in Fortnite in her Spidey form.
You can only unlock Spider-Gwen by completing the entire battle pass, as she will cost you plenty of star coin - however, it will be more than worth it to see her leaping around evading the Chrome.
When will Fortnite Chapter 3 Season 5 start?
Trusted Twitter user Tom Henderson, a well-reputed insider source for Fortnite leaks, tweeted on September 7th 2022 that we would see the next season drop on December 5th.
Whilst this is still very much a rumour, Tom is known for his accuracy and this news is being taken as a fact by most of the Fortnite community.
---
Sign up to receive daily breaking news, reviews, opinion, analysis, deals and more from the world of tech.
Jasmine is a freelance writer and podcaster based in the UK. Whether it's a Sims 4 lore deep-dive or a guide to securing kills in Dead By Daylight, her work is featured on TheGamer as well as the door of her mother's fridge. When she's not aggressively championing the Oxford comma on Twitter, you can find her scoping out the local music scene or buying gaudy Halloween decorations all year round.