How to download videos from Twitter
How-to
Contributions from
published
The easy way to download videos from Twitter, ready to watch offline whenever you like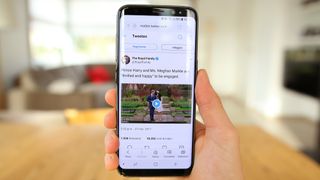 (Image credit: Shutterstock)
Twitter is a great source for content, but it's not easy to figure out how to download videos from Twitter.
The simple answer is you can't directly download via the app or website in the same way you can download images, but it is possible through third-party apps and services. The method is slightly different depending on what device you're using, so we've broken our guide into sections for desktop, iOS and Android.
Since Elon Musk acquired Twitter, he's made quite a few significant changes - including how the Twitter API works for developers, so some older solutions are no longer available. As of writing, the methods we've detailed below are all functional.
Steps for how to download videos from Twitter
Open the Tweet with the video you want to download in the app or desktop
Click the share button and copy the link (desktop) or share it to your Twitter download app/shortcut (Android/iOS)
Download your video
Step by step guide - Twitter for desktop
1. Get a link to the Tweet's URL
Open the Tweet you would like to download a video from in your browser and highlight and copy the URL in the address bar.
2. Open an online video downloader
There are lots of Twitter video downloaders out there, but we tend to use Twitter Video Downloader, Twitsave or SaveTweetVid. Please note these are third-party services users should leverage at their own risk.
Head to your chosen downloader and paste in the Tweet URL from the last step. Then, click 'Download'
3. Download your video
A page will open with your download at different resolutions, including 720p, 480p, and 320p. Click the 'Download' button corresponding to the version you're interested in.
It'll either directly download or take you to a new page playing the video, depending on which site you use. If the latter, either click the three dots in the bottom right of the video player and select 'Download', or right-click the video and select 'Save video as...'
Some sites like SaveTweetVid also offer alternative download methods; if you scroll down to the end of the page there, you'll find a QR code that allows you to download directly onto a mobile device like a smartphone or tablet.
Step by step guide - Twitter for iOS
1. Download the Twitter Video Download shortcut
This method will be using iOS' Shortcuts feature, so you'll need an up-to-date iPhone running iOS 16.3 or above and have the Shortcuts app downloaded.
Then, open this link to download the Twitter Video Download shortcut and click 'add to shortcuts'. Please note this is a third-party shortcut users should leverage at their own risk.
2. Share the video to the TVDL shortcut
Head to the Twitter app and find the Tweet with the video you want to download. Tap the share button (the tray with an arrow pointing out of it in the bottom right-hand side of the Tweet and then press 'Share via'.
Your iPhone or iPad's share menu will pop up - scroll down until you see TVDL - tap this.
3. Choose your video's quality
If it's your first time using the shortcut, it will ask you for a few permissions - allow these. Then, it'll ask what quality you'd like for your video. Choose from High, Medium or Low and your video will start downloading. After a few short minutes, depending on the video size, you'll see the clip appear in your Photos app.
Step by step guide - Twitter for Android
1. Download the Download Twitter Videos app
For Android devices, your easiest option is using the Download Twitter Videos app. Head to the Play Store app and search for Download Twitter Videos.
2. Open Twitter and share the video you want to download
Once the app is installed, find the Tweet you want to download video from, then tap the share icon, then Download Twitter. Select the version you want to install, and it'll begin to download.
Sign up to receive daily breaking news, reviews, opinion, analysis, deals and more from the world of tech.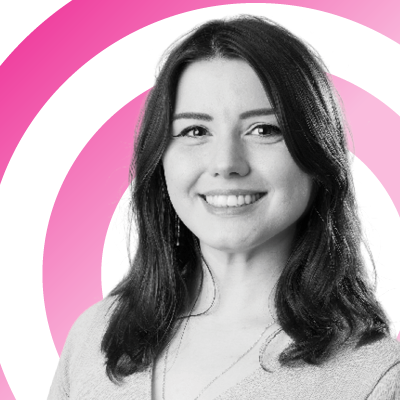 Managing Editor, Lifestyle
Josephine Watson (@JosieWatson) is TechRadar's Managing Editor - Lifestyle. Josephine has previously written on a variety of topics, from pop culture to gaming and even the energy industry, joining TechRadar to support general site management. She is a smart home nerd, as well as an advocate for internet safety and education, and has also made a point of using her position to fight for progression in the treatment of diversity and inclusion, mental health, and neurodiversity in corporate settings. Generally, you'll find her watching Disney movies, playing on her Switch, or showing people pictures of her cats, Mr. Smith and Heady.