How to buy a cordless vacuum
We help you buy the best cordless vacuum to keep your house clean and free of dust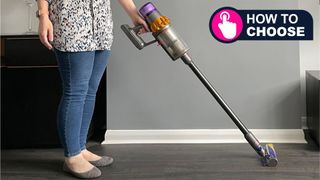 (Image credit: Future)
How to choose
This is part of a regular series of articles designed to guide you through the process of buying a particular device or type of product. Read them all here.
Unless you're willing to sweep your entire home with a broom, most households will benefit from investing in one of the best vacuum cleaners. But with such a vast array of models and types of vacuum cleaner on the market, it can be tough to figure out exactly what you need.
Should you go for a flashy cordless model or a trusty plug-in vacuum? Cordless vacuums offer the ultimate freedom to clean your whole home without being tethered to a cord, but the best cordless vacuums don't come cheap. And while corded vacuums might seem like old tech, they're still among the most capable and reliable vacuums around; plus you don't have to remember to charge them.
Meanwhile, if the thought of pushing a vacuum around your home has you breaking out in a sweat, you might consider one of the best robot vacuums. These clever gadgets will zip around your floors, picking up daily dust and debris. Unfortunately, they don't completely eliminate the need for a regular vacuum – you'll still need one of those for deeper cleans.
In this guide, our focus is cordless vacuums. Our first pick is the Shark Stratos Cordless with Clean Sense IQ IZ862H, which is a great all-rounder that's packed with tech and useful features but arrives without an eye-watering price tag.
If you're on a budget, the Roidmi R10 offers basic settings but still comes with a decent selection of accessories. The design is sleek and pared back, and it's lightweight. There are a few compromises, but when you weigh these up against the price, it's a good lower cost option.
Lastly, the best blow-the-budget premium vacuum is the Dyson V15 Detect Absolute. This high-performance cordless vacuum combines plenty of tech with excellent suction power. We wouldn't expect anything less from one of the world's leading vacuum cleaner brands.
Whether or not you decide to go for one of the models above or something else, in order to figure out which is the most suitable vacuum for your home, it's a good idea to get your head around the various specs, features and accessories on offer. So, before we delve into the pros and cons of these three models, we'll discuss more broadly what to look out for.
What to look for
Before the advent of the cordless vacuum, you could usually compare the power of vacuums simply by checking the wattage. These days, however, the suction power of a vacuum – and we're talking cordless vacuums here – is either displayed in a variety of formats (such as Watts, AirWatts) or simply not listed at all, making models difficult to compare.
For cordless vacuums, our advice is to check out charging times and run times. Also consider a vacuum's weight; while most cordless models have the ability to vacuum overhead, the weight of some might make this difficult.
Pay attention to the accessories on offer, as well as how a model is charged: is there a charging dock into which the entire vacuum sits or a removable battery that allows for powering up at the most convenient socket without the whole vacuum.
Most new vacuums tend to be bagless, although bagged vacuums still exist. However, not all bagless models are created equal. It's worth paying attention to the size of the dust canister; if it's small, it will become super frustrating having to empty it all the time.
Price is an important consideration, and varies wildly across models. We appreciate that dropping a huge stack of cash on something that sucks up dirt from your floors might be difficult to justify. However, it's rare that super-cheap vacuums are decent enough to deliver continued strong suction that will go the distance.
You can expect to pay up to $950 / £750 / AU$1550 for Dyson's Gen5 Detect, which is one of the newest vacuums from the brand. But for most people, this is a staggering amount to spend on a vacuum. Meanwhile, it's possible to get a good mid-range Dyson such as the V11 for under $570 / £350 / AU$1200.
Shark is Dyson's main competitor in the world of cord-free vacuums, which isn't surprising given that the brand offers a variety of models in the $300-$500 / £300-£500 / AU$400-AU$900 range.
What specs do you need?
One of the most important aspects to consider when buying a cordless vacuum is the battery run time. Manufacturers will always list the longest possible run time, which will be the length of time the battery lasts when vacuuming on the lowest power level. However, since most people don't tend to vacuum continuously on the lowest power, it's worth checking out the figures for the turbo or boost settings. Most models offer less than 10 minutes in the highest power mode.
The option of a second battery is also worth a look. Whether supplied with the vacuum or available as an optional extra, a second battery is a game-changer – especially in larger homes. It means that one battery can be charging while the other is in use. It also means you can replace the battery when it reaches the end of its life, ultimately prolonging the life of your cleaner.
Regardless of whether you're choosing a corded or cordless vacuum, the majority will arrive with accessories. Some of the most common are a crevice tool for getting into those narrow nooks and crannies, and a dusting brush to help collect cobwebs and dust from a variety of surfaces. An upholstery tool could prove useful for cleaning the crumbs off your sofa.
Just remember that it's not worth paying extra for accessories you won't use; they'll just become clutter. Having said that, a good range of accessories can transform a vacuum into a multipurpose cleaning tool for use all around your home. Ultimately, it's about how you clean and what you need. If you're unsure, look for brands with the option to buy additional accessories at a later date.
A vacuum that offers a range of power/suction levels will make it easier to prolong battery life, if you're buying a cordless vacuum. But for corded vacuums, too, it's helpful to be able to switch to a gentle suction when vacuuming curtains or upholstery, for example. A medium suction is often good for rugs, and a strong suction or boost mode will ensure carpets get the most thorough clean.
Whether you choose a bagged or bagless model will come down to personal preference, but note that there's less choice for those looking for a bagged cleaner. On the upside, the latter are great if you suffer allergies since you won't have to deal with a big dust cloud every time you empty out the dirt. And, as we said above, if you opt for a bagless model, it's vital that you pay attention to the dust collection capacity so you don't end up having to empty the vacuum after every room clean.
Those who have allergies will also want the best possible filtration. Ideally, look for HEPA filtration, which catches even the finest of particles and keeps them inside the vacuum.
Should you wait for deals?
Vacuums are frequently discounted, and if you're not in a rush to buy, it can pay to wait for Prime Day deals or Black Friday deals to pick up a model at a reduced price. As ever, though, there's no guarantee the model you're after will be discounted.
Some deals might come in the form of bundles that include extra accessories or extra batteries. And while extra batteries are always a plus, additional accessories are only a good deal if you wanted them in the first place. Otherwise, they'll just clutter your cleaning cupboard.
Note, too, that your current vacuum might give up at a time that doesn't marry with when the best deals are being offered. In this case, it's still worth shopping around. We track promo codes for some of the biggest brands, so if you're considering a big-brand model, check out our pages for Shark promo codes or Dyson promo codes to see if there are any good deals.
Generally, there are better deals to be had on older models, which may not perform as well as the newest, most powerful vacuum in the range. So do your homework, and remember that a reduced price on a poorer performing vacuum won't deliver what you need.
Our top picks
The best all-round vacuum
Specifications
Run time: :
Up to 60 minutes
Reasons to buy
+
Flexible wand lets you easily vacuum under furniture
+
Powerful suction
Reasons to avoid
-
Dust brush only moderately effective
-
Floor head can't fit into narrow spaces
By using sensors, Shark's Clean Sense IQ feature measures the amount of dust and debris collected, adjusting the suction level to effectively remove dirt from your floors. It takes the thinking out of achieving a pristine clean.
This vacuum also includes one of Shark's common features, the MultiFLEX wand. By bending in the middle, the MultiFLEX wand offers impressive reach under low furniture without the user having to crouch down or get on their hands and knees.
With fantastic maneuverability and excellent suction, it offered our tester enough battery life to clean a 1,600sq ft / 150sq m home, with plenty of juice to spare. What's more, a removable battery means there's scope to buy a second as a backup.
At around $500/ £450, this is a high performing vacuum with a mid-range price tag – hence the reason it's our top choice. There are only a couple of tools in the box, and these can vary slightly by region. However, the washable HEPA filters are standard and the 0.72-quart/ 0.7-liter dust bin offers a decent capacity.
There isn't much to dislike here, although the large floorhead may be a bit too bulky for smaller homes. Plus, our tester wasn't particularly impressed by the duster brush. But given all its positive features, we're happy to overlook these minor niggles.
Read our full Shark Stratos Cordless with Clean Sense IQ IZ862H review
The best budget vacuum
Specifications
Run time: :
Up to 40 minutes
Reasons to buy
+
Sleek, minimal design
+
Lightweight
Reasons to avoid
-
Suction could be stronger on carpet
-
Shorter run time than rival vacuums
Sitting around the $299 / £269 / AU$499 mark, the Roidme R10 is a pretty good deal, plus it's frequently discounted, making this vacuum our top pick for the budget slot. Roidmi might be the lesser known brand in this company, but this vacuum still has plenty going for it.
Notably, the sleek, streamlined, matte-white exterior displays attention to detail that's rarely seen at the lower-cost end of the market. It's won awards for its design and we can see why. Those looking for a vacuum that won't leave you with arm ache after just a few minutes, will appreciate its lightweight feel, too.
There are only two suction levels, and the battery doesn't last as long as some competitor models, but the innovative magnetic wall charger is super discreet in comparison to some of the bulky docking stations we've seen in our time.
Our tester noted that suction was best on hard floors, so it might not be ideal if your home is mainly carpeted; although it will be fine over the odd rug. Plus, with a crevice tool, dusting brush and a mini motorized tool, it comes with all the essential accessories to clean around your home. Surprisingly at this price point, it even comes with HEPA filtration.
Read our full Roidmi R10 review
The best premium vacuum
Specifications
Run time: :
Up to 60 minutes
Reasons to buy
+
LCD screen and laser
+
Powerful suction
Reasons to avoid
-
Average-sized dust canister
-
Noisy on full power
Given that it's our best premium vacuum, you won't be surprised to learn that one of the main drawbacks of this model is its hefty price tag. However, if you have the budget, the Dyson V15 Detect Absolute is a great choice. It's no longer Dyson's latest model – it's been superseded by the Gen5 range – but, hopefully, this means we should see it start to come down in price.
The Dyson's price could be somewhat justified by the amount of tech under the hood, though. Not only does it have an informative LCD screen, but it provides real-time data on the amount and size of the particles it's collecting – if you actually care, that is! There's also a laser on the floorhead to highlight dust particles, so you don't miss anything.
On test, it's performance was top-notch, with excellent suction and pickup that we couldn't fault. However, it's heavy and it can be noisy on the highest suction level. With a great range of tools and a battery that really did last the full 60 minutes when on the lowest suction level, there's little else to complain about. So, if you're in the market for a top-of-the-range vacuum, this is certainly a model that should be on your list.
Read our full Dyson V15 Detect Absolute review
Get daily insight, inspiration and deals in your inbox
Get the hottest deals available in your inbox plus news, reviews, opinion, analysis and more from the TechRadar team.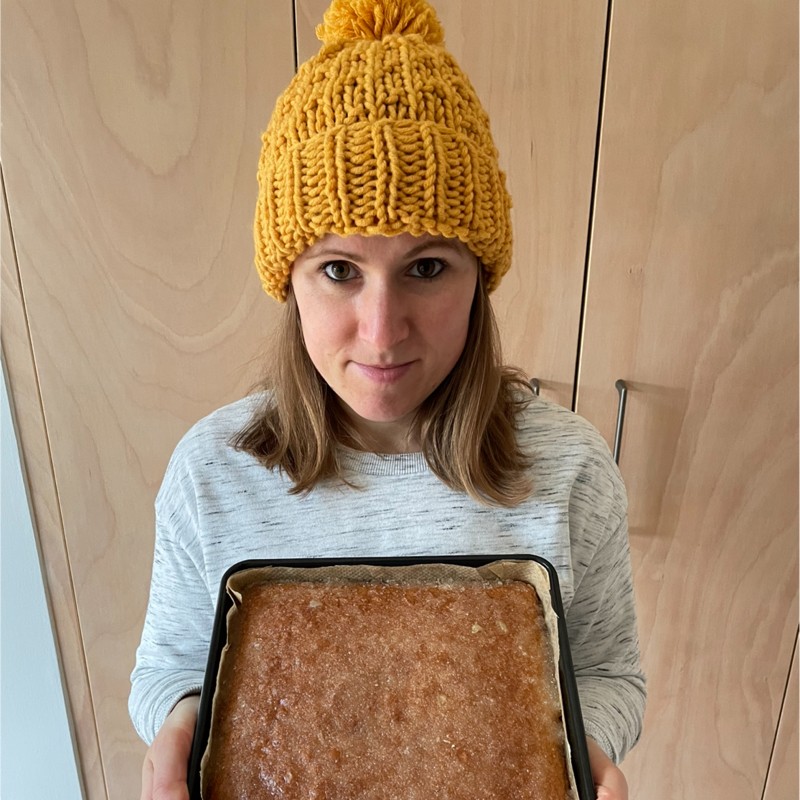 Helen is a freelance writer who specializes in kitchen appliances and has written for some of the biggest home-related titles around. She has been reviewing small appliances, including blenders, juicers, and multi-cookers, for more than 8 years, and also upholsters furniture when she's not testing the latest food tech gadgets.