I don't want smart Adaptive sound in AirPods Pro 2 – I want real control
As Skywalker said: 'I'd like to keep it on manual control for a while'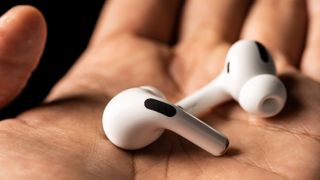 (Image credit: Shutterstock / Fadhli Adnan)
In case you missed it (where have you been?! Jokes, it's fine) Apple's WWDC 2023 shindig happened. And it was a scorcher.
There wasn't a realm in Apple's world that was left untouched at WWDC, with several new additions including new voice mail features for iOS 17, a new name for macOS 14, video conferencing for tvOS 17, widgets and wallpapers for iPadOS 17, and full-screen app updates on watchOS 10. Oh, and at the very end, Tim Cook finally revealed the Apple VR headset, the Apple Vision Pro.
But none of that is what I take issue with. The update I'd like to talk about is audio related, but it isn't even Apple's unveiling of AirPlay for hotel TVs – although that'll certainly make overnights at big corporate events more fun. No, I need to discuss the fact that in 2023, the Cupertino giant has just seen fit to add Adaptive Audio to AirPods.
Of course, not all AirPods get the update, only the current models toting active noise cancellation, aka the AirPods Pro 2 and AirPods Max.
So what's the deal? Where once there were only three modes available – ANC, transparency mode and off – soon, you'll get a fourth: Adaptive Audio. Apple's take is that this offers the middle ground that we've all been looking for. I disagree.
The new feature, coming "this fall", will apparently blend transparency mode with ANC to match the conditions of your natural surroundings. Using machine learning, Adaptive Audio will then create a more customized and dynamic listening experience so that you don't have to play around with audio settings on your iPhone while you're on the move.
But what if I want to play with the levels of noise nixing? What if I want Adaptive Audio that I can tweak further than simply on/off?
The feature will arrive with two other updates: Personalized Volume and Conversation Awareness, neither of which seem to promote the self-tailoring of your own earbuds either (although I grant you, it's possible there are tweaks in Settings we haven't yet seen).
As TechRadar's Managing Editor of Entertainment wrote in a recent missive entitled Six features I hope Apple adds in iOS 17 at WWDC, customizable ANC modes and adjustable transparency were both high on the wish list – but we meant manually adjustable, Apple.
Opinion: Apple doesn't trust us to make our AirPods sound good – and that could be a big issue going forwards
"Give me different levels of noise cancellation – or even better, let me create my own, using a slider or two to set my preferred level, and then saving them as presets I can easily access from Control Center (or maybe they can be triggered by location)."
That is what Matt Bolton wrote nine days ago. And these requests shouldn't be big asks in 2023, surely? Not when you consider that the Bose Noise Cancelling 700, which arrived on June 30, 2019, came with 11 noise cancellation settings on a slider.
Consider also the talented Sennheiser Momentum 4 Wireless, which can guide you through a 'Sound Check' via a quick listen to your favorite music and thus create custom presets as well as Adaptive ANC, including a slider to tweak how much extraneous noise you want to eliminate. And that's before I even get to 'Sound Zones'. Here, you can create up to 20 profiles (think home, the office, the gym, the train station) featuring specific EQ and noise isolation levels – which will magically activate or deactivate when you enter or leave a specific 'zone' wearing the Momentum 4 Wireless.
I think Apple could learn a thing or two here. Personally, I like being able to self-diagnose, even when dealing with some of the best noise-cancelling earbuds. I want to tailor my own listening profiles and I have to be honest, it feels as if Apple doesn't trust its loyal fanbase to do this. I think that could be an issue going forwards – especially when other brands let us do, well, us, with our listening gear.
I'm reminded of a quote from Star Wars: Episode V – The Empire Strikes Back (1980). Upon seeing through the ruse that R2 wants to secretly redirect the ship to the rendezvous while Luke is sleeping, Skywalker quips, "That's all right. I'd like to keep it on manual control for a while". Me too, Luke. Me too.
Sign up to receive daily breaking news, reviews, opinion, analysis, deals and more from the world of tech.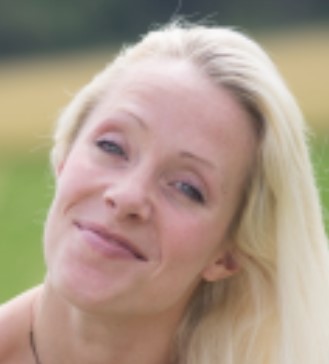 Senior Audio Staff Writer
Becky is a senior staff writer at TechRadar (which she has been assured refers to expertise rather than age) focusing on all things audio. Before joining the team, she spent three years at What Hi-Fi? testing and reviewing everything from wallet-friendly wireless earbuds to huge high-end sound systems. Prior to gaining her MA in Journalism in 2018, Becky freelanced as an arts critic alongside a 22-year career as a professional dancer and aerialist – any love of dance starts with a love of music. Becky has previously contributed to Stuff, FourFourTwo and The Stage. When not writing, she can still be found throwing shapes in a dance studio, these days with varying degrees of success.