A weekend with the 15-inch MacBook Air: 3 things I liked and one big letdown
Apple goes bigger and bolder and I'm starting to get it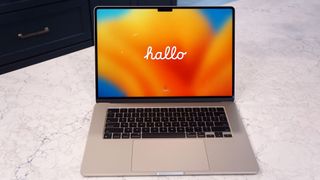 (Image credit: Future / Lance Ulanoff)
My number one criterion for a laptop is not screen size. It's not keyboard quality, trackpad sensitivity, or even the existence of a touch screen. It's size and weight. I hate carrying big laptops. Or at least I did until I spent a few days with Apple's 15-inch MacBook Air. it is the first big-screen laptop to recalibrate my preconceived notions about any larger-than-13-inch portable.
Four months ago, I shelved my Microsoft Surface Pro 8 in favor of an M2-running, 13-inch MacBook Air. It's not an exaggeration to say I've fallen in love with the 11.3 mm thick, 2.7 pound, and surprisingly powerful laptop with unbelievable battery life. With the exception of a touch-screen, it has everything I want and need in a portable computer.
When Apple unveiled the 15-inch MacBook Air at WWDC 2023, where it was completely overshadowed by the incredible Apple Vision Pro spatial computing headgear, I wondered who would want a thicker, heavier version of Apple's nearly perfect MacBook Air?
My experience with 15-inch laptops is that they are generally twice as heavy and filled with sub-par-to-average components. Because basic 15-inch laptops can cost roughly half of what you might pay for a thin and light laptop, these larger, more affordable, laptops are often popular with students and businesses that have to hand out portable computers at scale.
Apple, however, took a different tack with the 15-inch MacBook Air, keeping everything people like me love about the 13-inch model and focusing primarily on the, well, bigness of the thing.
That, by the way, has been the lesson of the 15-inch MacBook Air for me: the benefits of bigness, as well as those things a larger chassis and screen can't always improve.
The big screen
The single biggest reason you'll want to plunk down an extra $300 (base price: $1,299 / £1,399 / AU$2,199), for this new MacBook Air is that glorious 15.3-inch (yup it's slightly larger than 15-inches but that's because of the notch) Liquid Retina display.
Apple didn't increase the pixel density either. The 15-inch MacBook Air gets a bump in resolution so that rather than using the original 2560 x 1664 resolution of the smaller laptop and stretched them to fit the 15-inch model's larger display, by giving the 15.3-inch screen a resolution of 2880 x 1864, it maintains a similar pixel per inch (PPI). As a result, this is a big screen that feels so much more expansive, while maintaining the sharpness I loved on the 13-inch MacBook Air.
It's remarkable what a difference two inches of extra screen real estate can make. In addition to video getting the small-screen cinematic treatment, photos look large enough to hang on a wall (yes, I know that would be ridiculous), and side-by-side productivity apps live up to their name. It's actually possible to get stuff done on both sides of a split 15-inch screen (which is roughly 13-inches cross, about an inch wider than the 13-inch MacBook Air).
The big screen also opens up other parts of the macOS Ventura desktop. I work my 13-inch MacBook Air hard and that means I'm constantly downloading, opening apps, and digging into the Finder. macOS's Dock reflects all this activity and, at times, it can look a little crowded. The 15-inch MacBook Air display gives me the extra Dock breathing room I need.
Sure, I'll eventually fill it up, too, but for now the extra space is noticeable and very welcome.
Palm rest
Apple didn't change the size or functionality of the Magic Keyboard. It has the same feel and satisfying key travel as on the smaller MacBook air. In the upper right corner is the same effective power/sleep/Touch ID button (I prefer to unlock my MacBook using my Apple Watch).
One thing that is different, though, is the trackpad. It's now a roughly 7-inch diagonal monster that would accommodate five-or-more-finger gestures (though three is all you need).
Even with this embiggened trackpad, there is still so much room on either side made up of large, cool, flat plains of aluminum where I can now rest my palms. Not just part of them, by the way, the entire square part of my hands can fit on either side of the big trackpad. It's the kind of space that spoils you for tinier laptop platforms.
All about the bass
Inside the 15-inch MacBook are virtually all the same components as the 13-inch laptop. There's that powerful M2 chip that, in my experience, handles everything from web browsing and video to generating AI images and editing multiple 4K streams. The base model has 8GB of RAM and 256GB of storage (the model Apple sent me has 16GB and 512GB of storage), which is the same as the smaller laptop.
However, Apple didn't let all that extra space go to waste. Instead of a four-speaker system, the 15-inch model has six speakers. However, the difference in audio quality and oomph can feel more like Apple doubled the number of speakers.
This may be the richest and loudest audio I've ever heard from such a thin and light 15-inch laptop. The fact that there is any bass coming out of that svelte chassis is an accomplishment in and of itself.
Now, as for what you'll do with all that audio power, I'm not quite sure. It's rare that I'm not listening to my MacBook Air with a pair of AirPods or even a wired headset (yup, the system still has that 3.5mm headphone jack).
On the other hand, with a screen that big and the ability to fill a room with sound, this 15-inch MacBook Air is a decent small-screen TV for your dorm or bedroom.
Can't have it all
This would be a match made in mobile computing heaven if it weren't for a few small bugbears, however.
First of all, if I'm going to carry around an extra half a pound of hardware, I expect noticeably better battery life. It's Apple's fault I think this way. I know, for instance, that if I spend extra on the bigger, heavier iPhone 14 Pro Max, I can expect at least three more hours of battery life than I might get with the iPhone 14 Pro. In the case of the 15-inch MacBook Air, though, battery life is the same as it would be on the smaller, lighter 13-inch model: 18 hours of video playback.
The reason is that the larger Liquid Retina Display demands much more energy. This is the trade-off for all that big-screen bliss.
If I were in the room where Apple specced out the 15-inch MacBook, I might've suggested keeping the four-speaker configuration and adding a little more battery, but that's just me.
The other reason I like a small laptop is that it fits everywhere. Sure, the 15-inch MacBook Air slips neatly into my backpack, but it felt like a tight squeeze on my lap during my morning commute. I couldn't quite tip the display back as far as I wanted without hitting the seat in front of me.
At my office desk, the screen is tall enough that it partially obscures my external monitor, even though I've extended that display as high as I can. I guess I could prop the monitor on top of a book to two, but that's not really the aesthetic vibe I'm going for with my desk.
I don't know if I love the 15-inch MacBook as much as I do the smaller, lighter, and equally battery-efficient 13-inch mode, but I will concede that the big display and expansive keyboard base are growing on me.
Maybe I'll give it another week.
Sign up for Black Friday email alerts!
Get the hottest deals available in your inbox plus news, reviews, opinion, analysis and more from the TechRadar team.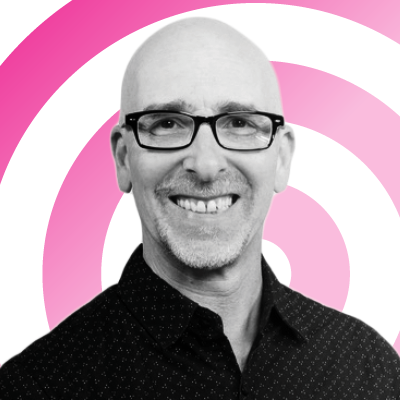 A 35-year industry veteran and award-winning journalist, Lance has covered technology since PCs were the size of suitcases and "on line" meant "waiting." He's a former Lifewire Editor-in-Chief, Mashable Editor-in-Chief, and, before that, Editor in Chief of PCMag.com and Senior Vice President of Content for Ziff Davis, Inc. He also wrote a popular, weekly tech column for Medium called The Upgrade.
Lance Ulanoff makes frequent appearances on national, international, and local news programs including Live with Kelly and Ryan, Fox News, Fox Business, the Today Show, Good Morning America, CNBC, CNN, and the BBC.