Get Plusnet's Full Fibre 145 broadband for £26.99 a month, without any upfront fees
This deal has average download speeds of 145Mbps, it's a 24-month contract and has an 80Mbps min. speed guarantee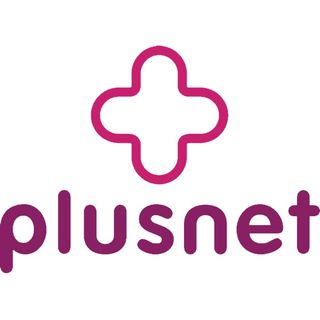 (Image credit: plusnet)
If you've been looking for the best broadband deals on speedy 'Full Fibre' packages, then look no further than what we have for you here.
Right now you can get Plusnet's 'Full Fibre 145' broadband - which gives impressive average download speeds of 145Mbps - for just £26.99 a month. Better still, there aren't any upfront fees, it comes with unlimited data and you get Plusnet's excellent Hub Two router with it. It's also a 24-month contract and you'll need a Full Fibre connection to access it.
As well as offering these decent average download speeds, Plusnet also promises a minimum download speed guarantee of 80Mbps and upload speed of 30Mbps. This gives added peace-of-mind that you won't be stuck with any performance issues when online. Plusnet even claims that if you have persistent issues you may have the option to leave your contract.
However, this shouldn't be a problem and with its dependable broadband and these speeds, this deal is a top choice for small to medium-sized properties that have intensive download demands. You'll be able to stream in UHD, browse, online game on multiple devices at the same time, all without interruption.
As mentioned above though, you will need to have a Full Fibre connection to access this particular deal, but this is something you can quickly check directly with Plusnet when you look to sign up for the offer.
OUR PLUSNET BROADBAND DEAL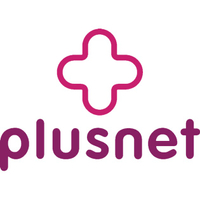 Plusnet Full Fibre 145 broadband | £26.99 p/m | 145Mbps download speeds | 24-month contract | Unlimited data | No setup costs
With this broadband deal, you get Plusnet's Full Fibre 145 package, which offers average download speeds of 145Mbps, for £26.99 a month. This is a 24-month contract but there aren't any upfront fees and you get unlimited data. These speeds are ideal for any small to medium-sized properties that have high internet usage. What's more, Plusnet offers a minimum speed guarantee of 80Mbps for added peace of mind. This contract also includes extra security via Plusnet SafeGuard and Plusnet Protect powered by Norton. It is a broadband-only deal and you need a Full Fibre connection to access it.
Why should you choose Plusnet for your broadband?
Plusnet ranks amongst the top UK broadband providers as it offers a winning mix of reliable, affordable broadband and excellent service.
The range of broadband speeds can cover the needs of pretty much any home, with entry-level 10Mbps options all the way through to ultrafast 900Mbps Full Fibre packages. What's more, this is delivered through the Openreach network and when combined with its speed guarantees, you can count on dependable internet and seamless performance.
These deals often also sit at the cheaper end of the broadband market and Plusnet has won a wealth of awards and recognition for its services. A few key examples include being named the Uswitch 'Large Broadband Provider of the Year' for 2023, the 'Most Reliable Broadband Provider' for 2023 from Choose and a trio of accolades for value and service by Expert Review in 2022.
You can also get some extras and bolt-ons with Plusnet's broadband. One of the most popular options is to add a phone bundle, but it also has SIM-only mobile plans in partnership with EE.
Where Plusnet perhaps falls down is through its lack of TV bundles. It used to offer a BT Sport add-on but this has ended as of July 2023. So if you are more interested in securing a broadband and TV bundle, or you just want to see how Plusnet's tariffs compare those from other providers, enter your postcode into the widget below. We'll then pull up the top deals in your area so you can quickly find a package that suits your needs.
Loading...
Sign up to receive daily breaking news, reviews, opinion, analysis, deals and more from the world of tech.
Rich is a freelance copywriter and content strategist with over 10 years' experience. His career has seen him work in-house and in various agencies, producing online and offline content marketing campaigns and copywriting for clients in the energy industry.