The Xreal Air 2 and Air 2 Pro glasses offer solid visual and audio upgrades over their predecessor, but they don't tackle the biggest issue: they're still too expensive for what you get.
Pros
+

Excellent HD visuals

+

Immersive spatial audio

+

Comfortable design
Cons
-

Pricey with expensive add-ons that aren't so optional

-

Speakers could have a better bass performance

-

Pro model isn't much of an upgrade
Why you can trust TechRadar We spend hours testing every product or service we review, so you can be sure you're buying the best. Find out more about how we test.
Two-minute Xreal Air 2 review
The Xreal Air 2 and Xreal Air 2 Pro AR glasses are here to replace the original Xreal Air (formerly Nreal Air) AR specs – and they're just as much fun to use as the originals.
Design-wise they keep everything that made the Xreal Air good – they're both comfortable to wear for long stretches of time and look kind of stylish too – though the base model doesn't change things up too much from what's come before. The Pro model has received new Electrochromic Dimming for its lenses allowing them to swap between clear and shaded at the literal push of a button – and this feature is the only difference between the regular Xreal Air 2 glasses and the Pro.
There are more changes in the picture and audio department thankfully. Both the Xreal Air 2 and Xreal Air 2 Pro have new Sony 0.55 Micro-OLED displays that boast 25% higher peak brightness and improved color calibration. This allows them to produce vibrant colors and provide good contrast in dark scenes.
The AR glasses also feature more immersive audio through their speakers, however, the bass is still a little weak and there's a not insignificant amount of audio leakage from the open-ear speaker design. If you want to watch something in private you'll need some Bluetooth headphones.
Unfortunately, the main issue holding the original Xreal Air glasses back wasn't their picture quality or audio, it was their value, and the Xreal Air 2 and Air 2 Pro don't address this issue.
I think the specs are a delight to use, but the $399 / £399 price tag – or $449 / £449 for the Xreal Air 2 Pro – is a massive turn-off.
All you get for this high price is a wearable display for some laptops, phones, and handheld game consoles. If you want a more worthwhile experience from the AR glasses you need to buy an Xreal Beam and a handful of add-on adapter cables, and these can add the best part of $200 / £200 to the total cost.
At this price, you'll have spent more than you would have on something like the Meta Quest 3 (which I gave five stars in our Meta Quest 3 review). Yes, a VR headset isn't the same as these Xreal glasses but it's an awesome XR wearable and I think most people would find it offers way more bang for your buck – as it's not just a display, the Quest 3 does stuff without you needing to pick up a bunch of not-so-optional extras.
If you have a spare $399 / £399 lying around and you want to pick up some fun tech then you could do a lot worse than the Xreal Air 2, but for the money, you could do better too.
Xreal Air 2: Price and availability
The Xreal Air 2 and Air 2 Pro are available to preorder for $399 / £399 and $449 / £449 respectively from Xreal.com and Amazon. There's no firm release date yet, but Xreal has told us they'll be shipping to US and UK customers in November.
The two models are fairly similar, but the cheaper Xreal Air 2 loses out on Electrochromic Dimming. This exclusive Xreal Air 2 Pro feature allows you to dim the lenses between three presets – you can either go for fully transparent where you can see the real world more clearly, blacked-out immersive mode where the real world is (almost) entirely blocked out, or a half-way point between the two.
It's certainly neat but an optional cover that comes with both models is still the best option for blocking out visual distractions while you try to immerse yourself in what you're watching. As such, spending an extra $50 / £50 on the Pro glasses isn't going to be necessary for most people.
Xreal Air 2: Design
Comfortable, lightweight design
Improved lens cover
New color options
I've tested a fair few AR smart glasses like the Xreal Air 2 and Air 2 Pro, and based on my experience they're one of the better-designed options on the market.
As with other smart glasses – like the Ray-Ban Meta Smart Glasses or Rokid Max AR glasses – these specs aren't noticeably larger than a regular pair of specs. The only telltale signs they aren't regular glasses are the inner displays that sit behind the lenses, and a USB-C port at the end of the left arm for attaching a cable between the glasses and another device.
They're pretty lightweight too. The Xreal Air 2 comes in at 72g and the Air 2 Pro glasses at 75g. The specs also come with a few easily swappable nose clips, which make it easy to adjust the position and fit the AR gadget. Those of you who wear glasses will appreciate the free optional frame attachment that allows you to equip the AR glasses with prescription lenses – though will have to pay extra for the actual lenses.
The Xreal Air 2 glasses are comfy to wear for extended periods of time for another reason. The biggest issue of some rival devices is that the bridge of the glasses (which touches your face just above your nose) can get annoyingly hot – and can do so after barely five minutes of use.
That's not the case with Xreal's specs. Even an hour in I'm happy to keep using them for as long as I can.
The only significant fault I can find with the glasses is that they lack volume controls. Instead, the only buttons on the glasses allow you to change brightness levels – though I've never found a reason to set them at anything less than max.
If you pick up the Xreal Air Pro 2 model you'll find an additional button for adjusting the Electrochromic Dimming – a feature that affects how shaded the front lenses are. As I mentioned above you can change the lens between transparent, blacked-out, or in-between.
This feature is certainly neat but I personally prefer to use the case cover that comes with both models when I want to immerse myself. The cover not only helps to block out more light from the front, but has plastic parts that extend underneath the lenses to further block out annoying light and reflections – marking an upgrade from the cover used by the original Xreal Air.
The only downside of the cover is that it hides the kaleido decal that I've applied to the specs. I'm not entirely sure if this optional sticker kit comes free with every pair of Xreal Air 2 glasses, just the Pro model, or was just an extra in the reviewer's kit but it applied a fun vibrancy to the AR glasses and makes them look a little less intimidating – wearable tech (particularly glasses) can make some people feel uncomfortable even if they don't have any cameras.
I got a yellow kit as you can see from the images in this review, but there are navy, turquoise, blue, pink, and green options as well. You could also remove the hassle of applying a sticker and get the Xreal Air 2 glasses in red by default– the Pro unfortunately only comes in black without using any decals.
Xreal Air 2: Performance
Impressive HD visuals
Immersive audio
Bass is a little weak, and the sound does leak a fair bit
The Xreal Air 2 Pro glasses offer a solid performance boost over their predecessor.
When it comes to visuals, the Sony 0.55 Micro-OLED display does an impressive job. Thanks to the 25% boost in brightness the glasses have received (and the calibration Xreal has done to get the specs TÜV Rheinland certified for color accuracy) I felt that colors look more vibrant than on the original Xreal Air glasses. The contrast in dark scenes is also pretty darn good, which is to be expected from an OLED screen.
The 100,000:1 contrast ratio and 500nits brightness might not look like a lot on paper – they're what you'd expect from more budget-friendly projectors that aren't all that impressive – but because the glasses aren't attempting to throw the image across the room they're able to use the same specs to deliver a much higher-quality picture.
That said, I do still find the best performance is to be had in a fairly dark space with the cover attached (and the Electrochromic Dimming set to max if you have the Air 2 Pro). They can still function okay in brighter spaces, but you'll notice a dip in quality – especially if you don't have the cover with you.
The only disappointment is that these specs still only offer full-HD (1080p) resolution. It's fine but 4K visuals would really have been appreciated. At least you can benefit from a 120Hz refresh rate if you want to use them for gaming.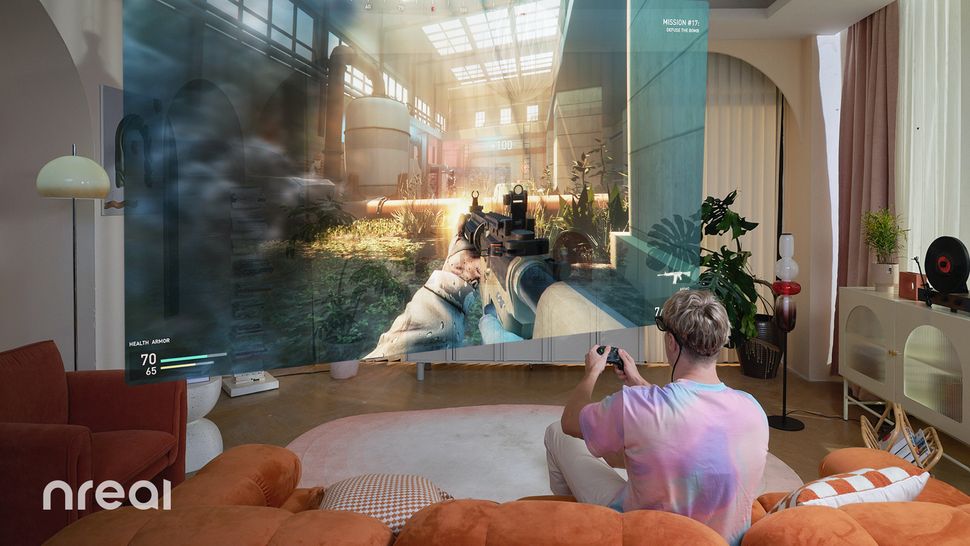 The glasses' audio performance isn't as impressive as its picture quality, but the sound is still pretty solid and offers a good level of immersion that will suck you into the action of the content you're watching thanks to its upgraded "cinematic sound system" with spatial audio.
While watching various shows, films, and music videos I found that mid and high-range tones were delivered with good clarity – even when I cranked the volume up a bit there wasn't noticeable distortion. That said, I found the specs do struggle with bassier tones. The lower-end performance isn't terrible but it doesn't have as much force behind it as I would like – which can lead to music feeling less impactful, and some action explosions lacking the intensity you'd get from a more capable setup.
I do like the open-ear design though – which is taken wholesale from its predecessor. It's perfect for commuting as you can enjoy your favorite show or movie while you travel while still being able to listen out for when you get to your stop.
Just watch out for audio leakage – as while the situation is improved on these newer models, much like with the original Xreal Air glasses your audio still isn't completely private. If someone is sitting or standing next to you while content is playing through the Xreal Air 2 or Air 2 Pro glasses at moderate volumes they'll be able to hear it.
The only solution is to add a pair of Bluetooth headphones to your setup, but this will have an impact on the battery life of the device they're connected to. However, if they're a decent pair – like one of the picks on our best headphones list – then you might find the battery trade-off is worthwhile for the privacy and improved sound quality you'll experience.
Xreal Air 2: Compatibility
Compatible with a range of devices
Xreal Beam and additional adapters are pricey, but feel necessary
The Xreal Air 2 and the 2 Pro have an identical compatibility list to the original Xreal Air.
Using the included USB-C to USB-C cable you can use the glasses with a range of laptops, tablets, handled consoles like the Steam Deck, and phones that support video output through a USB-C port (called DisplayPort). Just note that not every USB-C phone will offer this feature – for example, the Google Pixel 8 and other Pixel phones don't support video output via their USB-C port.
For devices lacking a USB-C port or DisplayPort support, you can try using the Xreal Beam adapter. This optional add-on, which comes in at $119 (UK price to be confirmed), allows you to wirelessly cast content from your incompatible phone – such as an iPhone with a lightning port – to the glasses (note, the Google Pixel line still won't work with the Beam as they can only cast to devices using Google's proprietary Chromecast tech, not the generic version used by the Beam).
Using another USB-C to USB-C cable you can also connect your Xreal Air 2 glasses to a Nintendo Switch through the Xreal Beam.
The Beam serves as a power source for the glasses too, and will help you enjoy content on your Xreal Glasses for longer – as rather than draining the connected device's battery you'll use the Beam's stored power instead which lasts for around 3 hours.
If you purchase an HDMI to USB-C cable (make sure it's this way around as most cables on Amazon are USB-C to HDMI, and as I found out they don't work as intended with the Xreal Air) you can hook your glasses up to a console like a PS5, an Xbox Series X or a docked Nintendo Switch.
I just wish the Xreal Air 2 and Air 2 Pro came with more of these cables and adapters in their boxes – as either you have to opt for the relatively pricey adapters it sells as add-ons, or try and navigate the labyrinth of cheaper third-party options on Amazon which may or may not work. Including the cables in the box would not only make things simpler, it would help to make the Air 2 glasses feel like better value for money as you no longer need to spend extra on not-so-optional add-ons.
I also would prefer if the Beam was more like the Rokid Station – which is effectively a portable Android TV device for the Rokid Max smart AR glasses. You can jerry-rig together a setup that uses the Rokid Station and Xreal glasses, but you'll need a pair of BlueTooth headphones for audio. If the Beam is going to stay as a more rudimentary product, much like I said for the additional connector cables, I'd like to see it included in the Xreal Air 2's price.
Heck, even if it is given some upgrades I'd like to see it included in the Xreal Air 2's price. It would make the $399 / £399 price tag a lot easier to swallow.
Should you buy the Xreal Air 2 glasses?
Swipe to scroll horizontally
| Attributes | Notes | Rating |
| --- | --- | --- |
| Performance | The specs offer an impressive performance but there are a few slight downsides; the picture isn't 4K resolution and the audio could be better and less leaky. | 4/5 |
| Design | While these specs aren't quite as sleek as the impeccable Ray-Ban smart glasses they are still impressive with a lightweight and comfortable design. | 4/5 |
| Value | The Xreal Air 2 glasses are fun, but they don't offer enough bang for your buck. If the optional add-ons were included in the price, I'd be more inclined to recommend them. | 3/5 |
Buy them if…
You want some fun tech
If you can look past the cost the Xreal Air 2 and Air 2 Pro are really fun tech to use.
You commute a lot
I've found the best place to use these AR glasses is on the train or as a passenger in a car, I can just kick back with a movie and the journey goes by much more quickly.
You don't have space for a home theatre
If you live alone and don't have a lot of space then this wearable theatre could be what you need to improve your home entertainment setup.
Don't buy them if...
You lack many compatible gadgets
If you don't have a compatible smartphone or many devices that will work with the Xreal Air 2 glasses then you won't get much use out of them without needing to pick up some pricey add-ons.
You demand audio excellence
The audio is fine from the glasses but still not all that powerful (especially in the bass department).
You want something affordable
The glasses aren't cheap to begin with, and for the most worthwhile experience, you need a bunch of pricey add-ons. If you're looking for a budget-friendly gadget, this ain't it.
Also consider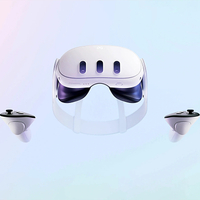 Meta Quest 3
It's not a pair of AR glasses, but it's not much more expensive than these specs (especially if you buy the Xreal Beam) and it's frankly the best XR gadget out there.
Read our Meta Quest 3 review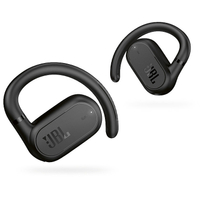 JBL Soundgear Sense
If you just want good sound to keep you entertained with all the benefits of an open design but fewer drawbacks, then you might love the JBL Soundgear Sense air-conduction headphones.
Read our thoughts on the JBL Soundgear Sense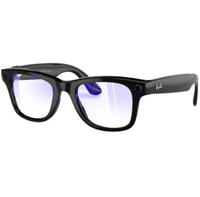 Ray-Ban Meta Smart Glasses
The Ray-Ban Meta Smart Glasses are a very different kind of smart glasses, but if you aren't keen on these AR specs then you might prefer the different features offered by these stylish shades.
Read our Ray-Ban Meta Smart Glasses review
How I tested the Xreal Air 2 Glasses
For this review, I was sent the Xreal Air 2 Pro model to test – and as I mentioned it's functionally identical to the regular Xreal Air 2 glasses except has lenses with Electrochromic Dimming.
To put the displays through their paces I watched a range of different content across streaming services and YouTube. I played movies with bright vibrant scenes to see how well the colors were presented, I watched shadowy scenes in films to test the glasses contrast capabilities, and I played many music videos to get a feel for the speakers' audio chops.
I also made sure to test the glasses with a range of compatible devices including a smartphone, a laptop, the Xreal Beam, and games consoles.
Lastly, I would swap between these smart specs and a few others I have lying around from older reviews, including the original Xreal Air glasses to see how these specs compare.
First reviewed October 2023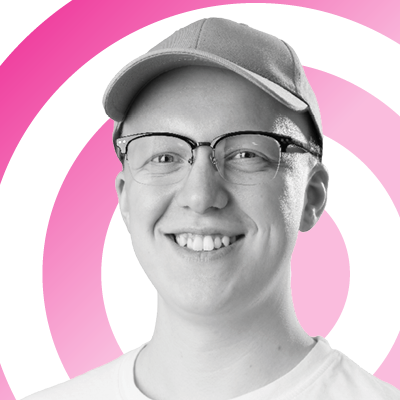 Senior Staff Writer, News
Hamish is a Senior Staff Writer for TechRadar and you'll see his name appearing on articles across nearly every topic on the site from smart home deals to speaker reviews to graphics card news and everything in between. He uses his broad range of knowledge to help explain the latest gadgets and if they're a must-buy or a fad fueled by hype. Though his specialty is writing about everything going on in the world of virtual reality and augmented reality.