If you're not using this underrated macOS feature, you're wasting precious time
Hidden features: Hot Corners will make your work-life easier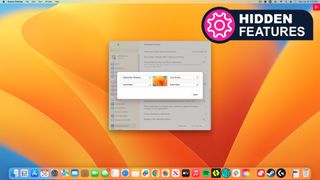 (Image credit: Apple)
Now we're not one to cut corners, but with Apple putting a new spin on the term with this underrated hidden feature, we're more than happy to do it here.
Aptly called Hot Corners, this simple yet extremely useful feature isn't exactly new. In fact, its most rudimentary version has been around since macOS High Sierra. But it seems that only the most dedicated and Mac-savvy users are taking advantage of it.
Hidden Features
We love a good hidden feature, that functionality on your device that may not necessarily be active at default but which elevates your experience (or even your life). This series explores our pick of them - and you can read them all here.
Case in point: I asked a friend and longtime MacBook user if he uses it, and he hasn't even heard of it, and I'm pretty sure he's not unusual in that regard. However, we love it here at TechRadar; our UK Editor-in-Chief swears by it, and he's far from the only one. And we want to share that love.
]Apple is nothing if not meticulous when it comes to making the lives of users simpler - if not exactly cheaper - and that's exactly what Hot Corners does.
It's not life-altering, but it definitely saves you time and allows for a more seamless workflow, by making it so that you don't have to go menu-diving or minimize a bunch of windows every time you want to do basic things like go to your desktop, Plus, it's so easy to set up, even the most novice Mac users can do it.
If you're one of the many who aren't using it, trust me: you are, as the kids say, totally missing out.
Thinking of upgrading to a new Mac? Our picks of the best Macs and MacBooks should help.
So what is Hot Corners?
Hot Corners is a simple feature in macOS that allows you to assign an action to every corner of your desktop, then automatically run those actions when you move your mouse cursor to those corners.
As I mentioned, Hot Corners isn't anything new. Even macOS users still roughing it in High Sierra have a version of it, albeit the most basic one that lets you immediately activate your screensaver or lock your screen when you move your cursor to the assigned "hot corner".
It's with macOS Big Sur, however, where Apple expanded this feature's functionality. More actions were added, such as opening Notification Center and accessing Launchpad. And modifiers were thrown in as well, so you can have the option to press and hold the Command, Shift, Option, or Control key to activate a corner, which minimizes the possibility of you constantly activating a hot corner by accident.
How to set up Hot Corners
Image 1 of 6
The best thing about Hot Corners is that not only are they easy to use, but they're also fast and easy to set up. Apple even pre-assigned the bottom-right corner for you, setting it to Quick Note at default - though you can reassign that if you want.
To assign actions to your hot corners, simply tap the Apple menu, choose System Settings, and click on Desktop & Dock in the sidebar.
In the Desktop & Dock window, scroll all the way to the bottom then tap the Hot Corners button. You'll see a dialogue box with four pop-up menus - one for each corner. To assign a specific action to a corner, simply click on the appropriate pop-up, then choose the action you want. If you want to use the Command, Shift, Option, or Control key modifier, make sure to press and hold it before making your choice.
When you're finished, tap Done, and your hot corners should be ready to go.
Why we love Hot Corners
These mouse-pointer based shortcuts may not be among of the biggest features to roll out on macOS, but they're extremely helpful for fast actions. If you often need quick access to your desktop, for example, you don't have to minimize all your open windows to just get to it. You simply move your pointer to the hot corner you've assigned 'desktop' to, and it'll take you there without fuss.
Or, if you need to leave your desk quickly but have sensitive information displayed on your screen, you can instantly lock your computer by simply moving the mouse to the right hot corner (if it's set up that way).
At the moment, there are only a handful of actions you can actually assign to these hot corners, which is slightly disappointing. You can't, for example, delegate a corner to open a specific app. However, I'm sure that Apple will add more actions to the feature with future macOS updates, which means we'll get a lot more use out of it. If you're not already using it, we suggest you try it out now.
Get daily insight, inspiration and deals in your inbox
Get the hottest deals available in your inbox plus news, reviews, opinion, analysis and more from the TechRadar team.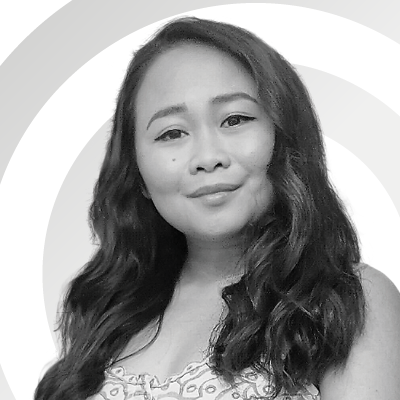 Computing Reviews and Buying Guides Editor
Michelle Rae Uy is the Computing Reviews and Buying Guides Editor here at TechRadar. She's a Los Angeles-based tech, travel and lifestyle writer covering a wide range of topics, from computing to the latest in green commutes to the best hiking trails. She's an ambivert who enjoys communing with nature and traveling for months at a time just as much as watching movies and playing sim games at home. That also means that she has a lot more avenues to explore in terms of understanding how tech can improve the different aspects of our lives.