There are lots of superb free video editors around, but many are cut-back versions of commercial software. If you're looking for something truly free that you can use for personal or commercial projects, open source software is the way to go. All of these video editors are developed by communities dedicated to making top quality software available to everyone.
One of the advantages of open source software is that users are free to develop versions for different platforms. All of the open source video editors in this roundup are available for Windows, macOS and Linux.
VLMC (VideoLAN Movie Creator) is another open source video editor to keep an eye on. It's still under development and not yet available to download, but it's being developed by the same team as the superb VLC Media Player, so we have high hopes.
All of these open source projects rely on donations to cover their expenses, so if you find one you like, it's worth considering making a contribution. Look out for a button on the developer's site.

An open source video editor with professional polish
Excellent file format support
Huge choice of filters
Clear, well designed interface
Shotcut is better designed and packed with more features than many proprietary video editors. Import your media files, drag them into the multi-track timeline and you're ready to start editing.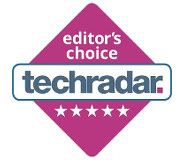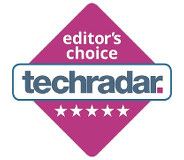 There's a superb selection of filters for both video and audio, including fades, color grading, chroma keying (greenscreen) and masking. All filters, transitions and other effects are fully editable – just apply one and the appropriate controls will appear automatically.
The interface is customizable to suit your preferences, using a set of panels that you can open and close at will, and there are three color schemes to pick from.
Once you're done, you can export your project in pretty much any video or audio format you can think of. If you're not sure which to choose, or whether to adjust any of the other settings, check Shotcut's FAQ.
The only addition we'd like to see is the ability to export videos directly to YouTube or Facebook, but this is a very minor quibble. Shotcut gets our vote as the best open source video editor.

A lean open source video editor for simpler projects
Smart interface
Great choice of transitions
Fewer filters than Shotcut
Openshot Video Editor has a lot in common with Shotcut, but it's a little more pared-back. There's a small selection of video effects, including chroma keying and various color enhancement options, plus a great assortment of transitions, but there isn't as much choice and granular control as Shotcut.
That aside, Openshot has everything you'd expect from a modern video editor, including snapping to simplify the process of joining media files together in the timeline. There's great format support, so you don't need to worry about your media files not being supported.
Videos can be exported in all the most common formats, including MP4, AVI, MPEG and WEBM, with advanced options for determining frame rates and codecs. Again, it's a shame there's no option for exporting directly to the web, but that's not a major issue.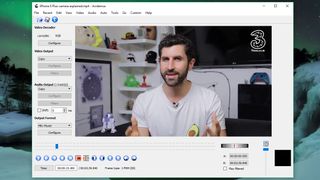 Primarily a video encoder, but with hidden depths
Great sharpening filters
Lots of encoding options
No timeline
Avidemux is a set of essential tools for everyday video editing, covering all of the basics such as converting formats, trimming footage, appending one clip to another (though there's no timeline), and applying filters and effects.
While Avidemux isn't most powerful free video editor, it's not a pared-back Windows Movie Maker style affair either. You might have to go hunting for some of the more advanced options, but spend a little time perusing the menus and you'll be impressed.
There's also a handy quickstart guide to get you rolling if you're totally new to video editing. If you can't see a tool you need, Avidemux is also expandable via plugins that add features like subtitles and watermarks.